ANIME
Why you should watch The Yakuza's Guide to Babysitting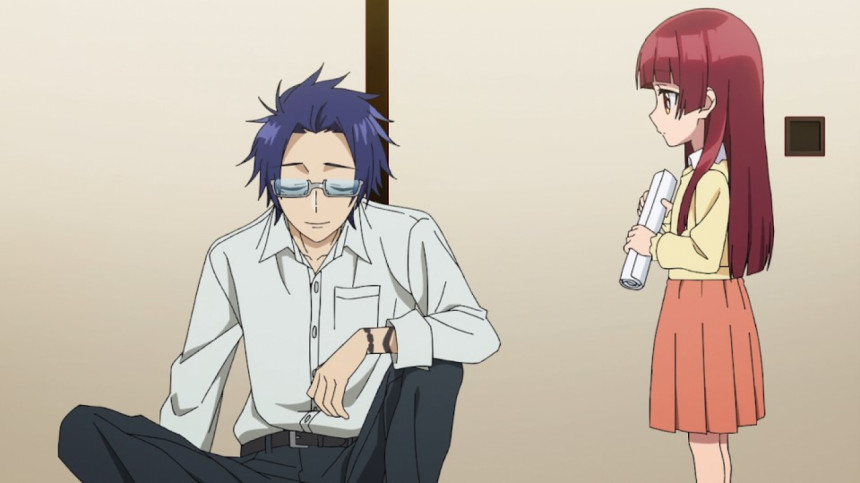 When I first watched Barakamon, I immediately fell in love with the chemistry between Handa-kun and the kids. Then came along Loid Forger from Spy x Family with his debonair parenting and revamped my love for the foster father trope. Thus, it was with certain expectations that I approached The Yakuza's Guide to Babysitting, and I was far from disappointed. 
The premise is exactly what the title sets it up to be. Toru Kirishima is a member of the Sakuragi yakuza family known for his love for violence. To get Kirishima to reform his ways, the head of the family, Kazuhiko Sakuragi assigns him to look after his 8-year-old daughter, Yaeka Sakuragi. 
Although this might sound like a perfect set-up for gap moe, the anime does not lean into it too much. Kirishima does not hesitate to abandon his tough exterior and hardened ways when it comes to Yaeka. Neither does he struggle to understand how to deal with children. Almost with ease, he settles into his role as her carer.
However, that does not mean he remains stagnant as a character. With every passing episode, we see him letting go of his past self little by little, and accepting the fact that Yaeka's gentleness is prompting him to change. 
Even though it might seem so at first, Yaeka does not simply act as a prop for showcasing Kirishima's tenderness. She is a simple character, a young girl who is afraid of trusting others. We see how that came to be as we understand her grief and frustration towards her absent mother, who has been in a coma for several years. Bit by bit, Yaeka starts to trust Kirishima as she realises he means not to be intrusive but only present. It is through developing an understanding of sorts that they grow as people, and following them on this journey has been truly fulfilling so far.
The peripheral characters are just as likeable. Kazuhiko is the picture of a grieving husband struggling to be a competent parent and do well by his daughter. Sugihara Kei, Kirishima's subordinate, is delightful with his comedic antics. 
Unlike other wholesome anime that air every season, The Yakuza's Guide to Babysitting is not one-dimensional. The anime does well in dealing with hard-hitting topics. It touches you but takes care to not become melodramatic. The opening and ending songs fit the anime's tone in that they are neither too hyper nor too despondent. The artwork is not revolutionary or even unique but it also does not give any cause for complaint. In contrast to some other anime airing this season (Lucifer and the Biscuit Hammer being the chief offender), the animation is smooth enough to not feel like it was made in 2002. 
The episodes are heart-warming, amusing and saddening, and are a great way to spend 24 minutes every week. Episodes currently air at 10 pm every Thursday on the Ani-One Asia YouTube channel.
Zaima is a fake poet with a serious problem against anything that resembles seriousness. Send her your sympathies at zaima2004adrita@gmail.com