Why Federer Will Continue to Dominate Grass Courts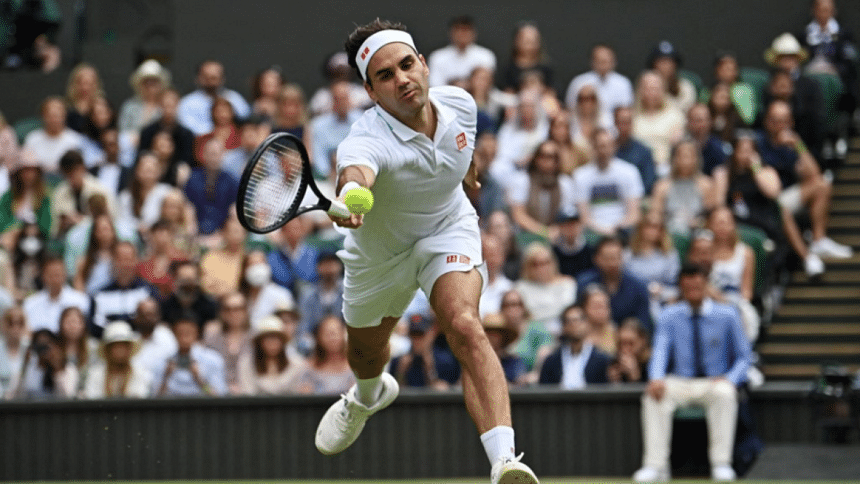 With the 2021 Wimbledon championships reaching its climax, all eyes are on Roger Federer.
The Swiss holds a record of eight Wimbledon men's singles titles. Approaching the grand old age of 40, this may be his last chance at taking the trophy. A fact that gives him advantage is that Wimbledon takes place on grass courts, which are perhaps the hardest to master.
For all latest news, follow The Daily Star's Google News channel.
The grass courts are sown with perennial ryegrass which is very expensive to grow and care for. With the short seasons for grass, players do not get much time to prepare. Young stars of the sport like Stefanos Tsitsipas have a disadvantage on grass because veterans like Novak Djokovic have simply had more time on the surface.
Take it from the perspective of pure experience and not work ethic, the veterans have an advantage.
This is not to say the older generations have different work ethics than the younger ones; all players at this level of professional tennis are extremely hard workers but the veterans have had more time on grass and even if the younger players wanted to hone their skill on grass, the seasons are simply too short for them to ever catch up with the "Big 3" in terms of mastery of grass courts.
Aside from the short seasons, there are other factors making mastering grass courts incredibly difficult. Given its expense, they are the rarest of courts and if not learnt from a young age it may be near impossible to master. Players with a more topspin oriented game might find themselves struggling on grass.
Federer is perhaps the best "offensive" tennis player this generation has seen and his utilisation of the "serve and volley" method makes him especially deadly on grass courts where speed and agility are favoured over brute force.
"If you do not move forward eventually the other guy will do it and find their way into the point and then you're going to be struggling," says Federer.
The ball bounces at a lower angle and has an increased post-bounce velocity. There is no proper way to dry grass so even the small amount of dew on the grass will make players slip, and injure themselves. Tennis has evolved over the years and what was a net-play dominant sport is becoming one where baseline rallies are gaining importance causing grass courts to lose their worth.
Wimbledon remains one of the most prestigious stages for professional tennis and is perhaps the only Grand Slam saving its type of court from becoming obsolete. Most of the world plays on clay or hard court and only the most elite in Europe and North America have access to grass courts. In many ways, playing on grass is elitist, and it holds on to old values of the privileged class, something that is reflected in the all-white uniform requirements for Wimbledon.
The sport these days seems to favour long slow baseline rallies and is losing touch with its past where rallies lasted 4 to 6 shots in the era dominated by Pete Sampras. While grass courts may or may not become obsolete in the future, Wimbledon 2021 will be one to watch as it's possibly the final opportunity to see Federer don the white for the grass.
The stage is set to watch the greats battle it out for a chance at glory.
Aryah Jamil is mediocre at everything except laughing at their own jokes Tell her to stop talking at [email protected]