Which "Coffee House Er Shei Addata..." friend are you?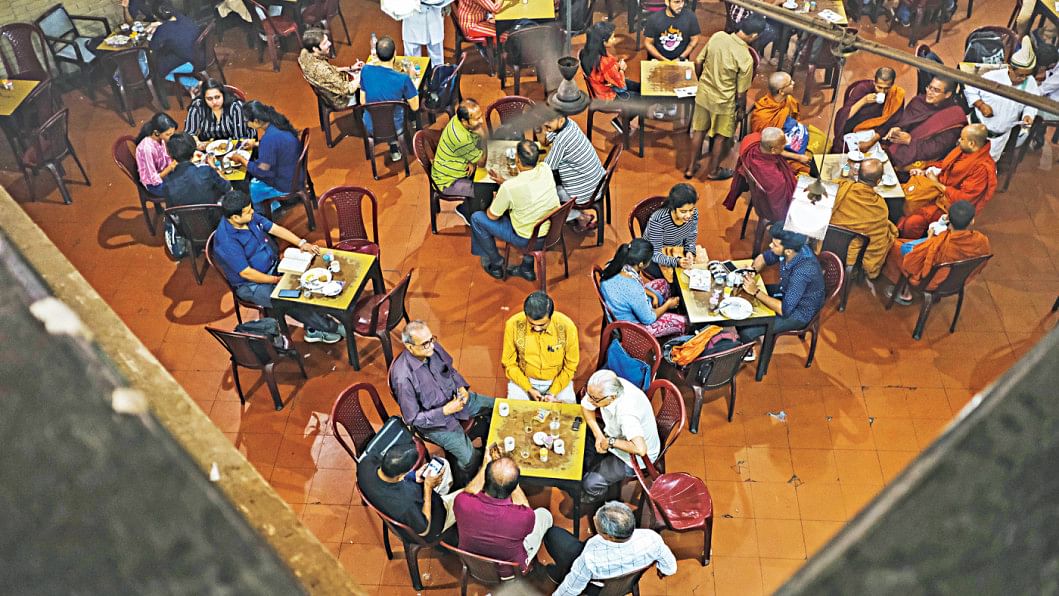 ► Coffee House er shei addata aaj aar nei… Aaj aar nei...
This timeless song needs no further introduction. Just hearing the first line brings you and your parents back to the golden afternoons spent with friends. Penned by Gauri Prasanna Mazumder, Manna Dey sang about a specific group of people hanging out at a coffee house, but the appeal is universal. Every friend circle has a bit of Nikhilesh, Moidul, D'Souza, Roma Roy, Amol and Sujata in them. Which one are you?
Nikhilesh
They are the talented ones, hiding many tricks up their sleeves. They're also extroverts, and thus the life of the party. However, these friends are like meteors; they dazzle everyone around them only for a brief time, because they mysteriously lose touch with the squad after settling abroad. Due to their lasting impression, they are missed at every reunion.
Moidul
They are popular like the Nikhileshes, but for different reasons. They're the social justice warriors, posting long statuses on Facebook about various socio-economic issues. Being strongly opinionated makes them vocal in every adda, occasionally getting into fights with other friends having different opinions. These fights eventually cause a rift within the group, to the point where they can cut off ties. You won't see them at reunions. Therefore, the Moiduls are quite polarising figures.
D'Souza
They are the wise and quiet ones, never striving to be the center of attention. Instead, they're glad to be a fly on the wall. They're also excellent listeners. Other friends, whenever in distress, turn to them for support. These qualities earn them respect within the squad.
Roma Roy
They are the hopeless romantics. When they fall in love, they fall hard, but not for long. They celebrate monthly anniversaries with their significant other, because rarely do their relationships last a year. After breaking up over trivial things, they go through a heartbroken phase, until they get a new crush and the whole cycle repeats itself, while the other friends roll their eyes inwardly.
Amol
They are introverts like the D'Souzas, but they struggle to fit in with the cool kids. Despite their best efforts, they only exude a weak presence, and are overshadowed by their more popular friends. Hence, they're likely to suffer from an inferiority complex. Eventually, they become best friends with the D'Souzas.
Sujata
They are the ambitious opportunists. Their astuteness helps them work any situation to their advantage, simultaneously avoiding bad blood with anyone. In this way, they remain well-liked within the group. You'll see them sharing motivational quotes on social media. They're likely to be the most successful in the circle, not shy to show off at the reunion parties.
Each of the characters in Coffee House is unique, yet they are bound by camaraderie. This demonstrates the power of friendship to bring people of different personalities together, forgetting about their differences and embracing their common humanity. The next time you listen to this song, become the Sorting Hat and wonder which category each of your friends fit in.
Adhora Ahmed tries to make her two cats befriend each other, but in vain. Tell her to give up at [email protected]