What your ancestral home really says about you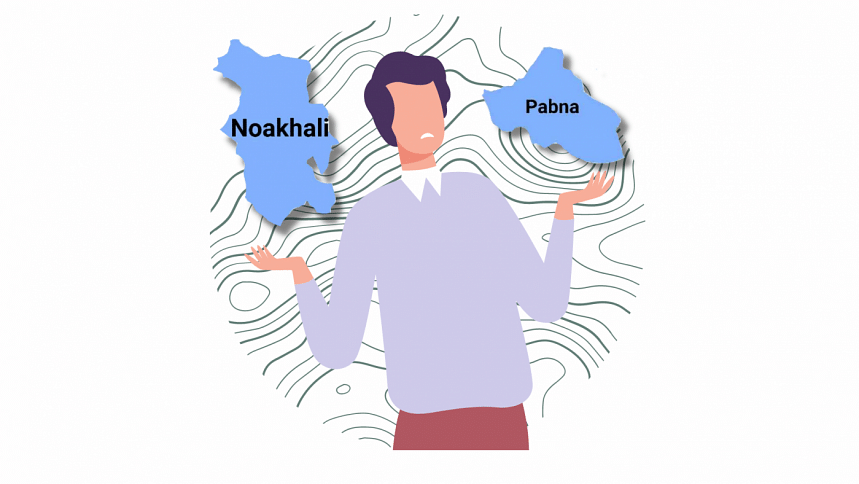 You introduce a new friend to your Mom. After the initial exchange of greetings, your mother makes polite enquiries about your friend's life, about things like where they live, what their parents do, how many siblings they have. All was going well. And then, out of the blue, she asks the dreaded question.
"Where is your desh er bari?"
The energy in the room shifts instantly and everyone stands quietly for a moment; the distant chirping of a cricket fills your ears.
"Barishal," your friend finally replies, with an awkward smile. Your mother's face breaks into a frown of disapproval, but she chooses to stay silent for now. Over the next few days you lament a friendship that ended before it could even begin.
Growing up in a Bangladeshi household means that you must have come across a parent, a grandparent or at the very least a distant relative, who is prejudiced in some way against people who belong to certain parts of the country.
"People from Noakhali are all cunning and selfish."
"Why do 'Barishaillas' always have to be so aggressive and hot-headed?"
"Never met someone from Tangail who wasn't a miser."
The list of stereotypes goes on. 
While no one knows how these stereotypes came to be in the first place, to most of us young people it is clear as day that there is no factual basis to any of them. Judging a person's entire character based on their ancestral home is narrow-minded and regressive. Yet, the older demographic of Bangladesh seems to be in no hurry to unlearn these biases. 
Whenever young people, myself included, overhear the elders in the family making derogatory remarks about a person because of their place of origin, we tend to laugh it off or ignore it altogether. After all, none of this usually impacts us personally. But in some cases, parents or guardians take it a step too far when they start to impose their preconceived notions onto their children.
I witnessed this first-hand when a family friend of mine confided in me that she was worried about how her family would react when she told them about her long-term partner, since he came from Cumilla, a place her parents told her to be wary of. Her worst fears were confirmed when the parents did in fact react unfavourably, asking her to rethink her decision simply because he belonged to Cumilla.
Instead of making light of the issue when our loved ones make such absurd generalisations, it will prove more fruitful if we try to engage in constructive conversations to help them acknowledge the irrationality of these claims.
While they may be unwilling at first due to years of social conditioning, patient and persistent efforts on our part can surely bring about positive changes. Maybe one day they will finally see that as Bangladeshis we are all the same in essence, united by our mutual love for summer fruits and our hatred for people who talk too loudly in elevators. 
Nahian Nawar is a slow reader and a fast eater. Teach her how to change her ways by reaching out at [email protected]