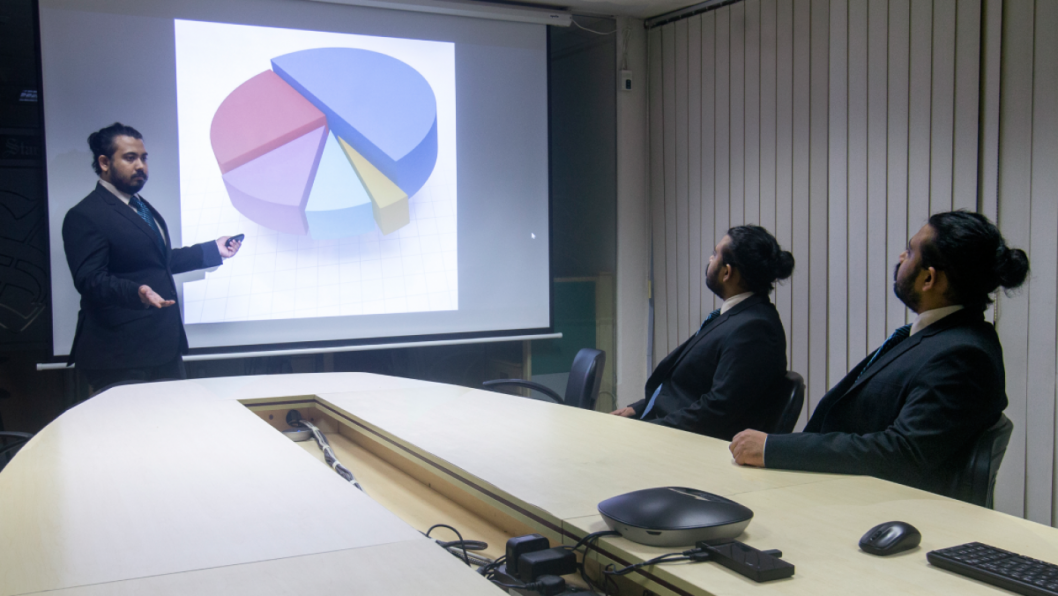 For a long time, many were under the impression that a Bachelor of Business Administration (BBA) program was a safe haven for anyone who didn't quite know what else to do. Due to its popularity and the growing rate at which the universities are churning out graduates every few months, we now wonder, could there possibly be too many BBA graduates?
In universities across the country, undergraduate courses in the BBA curriculum often have the highest number of sections and even then, people enrolled in the program struggle to register for their desired courses due to lack of availability, signifying the growing number of people opting for a BBA degree.
While there may have been some truth to the assumptions behind why some students ended up opting for BBA, in recent years, many are going into this knowing what they want.
"I was always passionate about accounting," says Anna Alam Daniala, a BRAC University graduate, currently a trainee at Data Path Limited. "Ever since school, I was decent at math and I decided right then that finance and accounting was the way to go."
The same is true for Shahrear Ahmed, International University, Bangladesh graduate and HR & Admin Executive of Asian Automotive Limited. "It had always been my dream to work in the corporate world. BBA was the first step towards that," he says.
Gone are the days of ambiguous teens wandering into university without a plan or programs chosen by parents rather than students. Right?
"I honestly have no idea why I did it," laughs Rehnuma Ahmed, a student at North South University (NSU). "I had no intention of studying BBA. I'm passionate about teaching and after my internship, I quickly abandoned that route."
Regardless of how students ended up there, when we talk about the transition from student life to work life, our graduates had a lot to say about the matter. As always, it is important that we take the time to assess our education system and whether they're preparing us for the real world.
"It was a massive setback," explains Bushra Tabassum, a recent NSU graduate. "I had to learn most of everything from scratch. Sure, there were some similarities in the terminology but I was woefully unprepared."
While some agree that this is the case, Shahjada Aswad, a recent Institute of Business Administration, University of Dhaka (IBA, DU) graduate, has slightly varying opinions.
"I felt somewhat prepared," Shahjada explains. "While the BBA curriculum did help me, I think it was the ECA, such as business competitions, that did a better job of preparing me to enter the workforce."
Human Resource (HR) executives have had similar thoughts while recruiting and training the newly hired business graduates.
"We had to train the new hires from scratch. We held seminars and gave personal training for their work as well as for getting used to the office culture. However, some of the graduates did not possess the skills they should have acquired by the time they graduate such as communication, teamwork, and leadership," says Md Sadman Uzzaman, an HR personnel and a BBA graduate himself.
"A business degree can be valuable only if the student receives proper training alongside the theories taught in class. It also depends on your professor's teaching style, as well as what you do with the guidance given to you," he adds.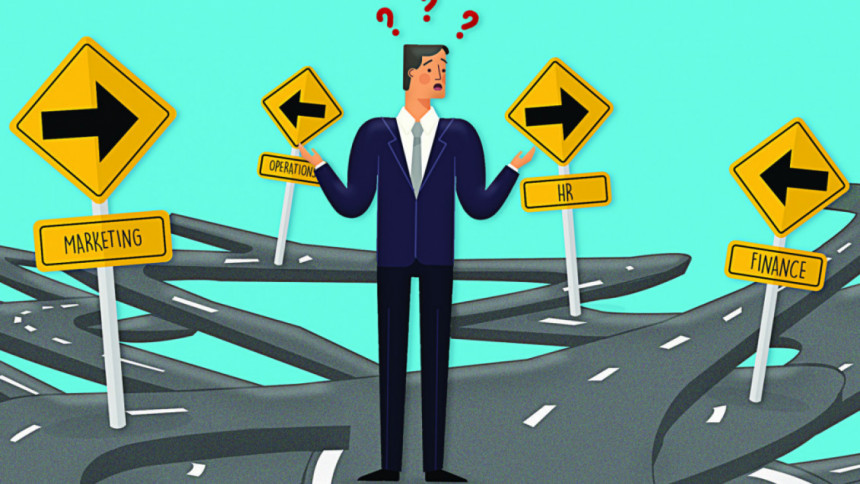 There is a growing number of organisations that give preference to engineers over BBA graduates for positions that require a bachelor's degree. At this rate, a BBA degree might become obsolete if not updated to meet the requirements of the workforce.
When asked about this phenomenon, Sadman says, "Technology has now become an integral part of business. A lot of BBA graduates lack 'tech fluency', giving engineers who do have the knowledge and the skills to implement that knowledge an edge over those who don't."
Earlier this year, Education Minister Dr Dipu Moni stated that students can learn a lot through diploma and certificate courses.
However, the job market's practices do not align with the statements mentioned above. Nearly all office jobs require a Bachelor's degree for application. As a matter of fact, many organisations even expect a Master's degree for entry-level jobs, making it the next logical step for undergraduates entering the corporate world. This trend is an ominous sign of an abundance of unemployed or unhappy MBA graduates in the country in the near future.
With the collective concern for the BBA program and what it lacks, students and graduates had a lot to say when asked what they would change to make it better.
"Cut down on the GEDs for sure. We waste so much of our time on courses that don't add any real value to the knowledge we need," comments Rehnuma.
Others suggested that these unnecessary courses should be replaced with more useful courses, such as more structured datasheet and presentation courses and the development of soft skills.
"We lack in-depth technical skills in areas such as statistics, analytics, coding, and operating software. Other soft skills such as teamwork and people skills are far more handy than theoretical knowledge," lists Anna.
Part of what makes this field of study complex is that it is so dependent on people skills, work environments and cultures that vary from company to company. These are not concepts we can pick up from books. While some get lucky, ending up in healthy workspaces, others aren't as fortunate.
"Corporate culture is toxic," warns Bushra. "Changing the entire culture of a country's workforce isn't happening anytime soon. Until that happens, it is essential that universities prepare their students to deal with such environments."
Having to learn not only the work itself, but how to function in such high-pressure environments can take a toll on wide-eyed, enthusiastic graduates. Not only does this crush their spirit and confidence, but for many, it shapes their entire career.
"We need case studies," offers Shahjada as a solution as he reaffirms the importance of the application and real-life experience as opposed to theory.
With all this dissatisfaction with the program among students, we then bring our attention to the next challenge they have to face – endless competition.
There is no question that with this influx of students flowing into the workplace, finding jobs is becoming increasingly difficult. When asked about the experience with competition when hunting for internships and jobs, we hear some mixed opinions.
"Here, it feels almost impossible without a reference," explains Rehnuma, further expanding on Bushra's statements of a toxic workforce. In an industry where connections are often more useful in getting a job than skills, one has to wonder what that means for students and the dangerous world of politics they're stepping into.
While most agree that it took some hunting before they were able to get a job, some disagree. Wasema Rahman Sreya, recent IBA, DU graduate, says that while she isn't currently working, she didn't find it very difficult to get a job.
"While there is a lot of competition, in a country like Bangladesh, with its population, I think that would be the case for any field," she comments.
It's clear that a certain level of dissatisfaction exists with the BBA programs offered in the country. Lack of preparedness for the workforce, an outdated curriculum and shortage of job opportunities were some of the major concerns of business students and graduates.
With the growing number of BBA graduates in the country, we must ask ourselves if this path truly benefits the students, or only the institutions that offer the program.
Reference
The Daily Star (February 25, 2017). Achieving our higher education targets.
Nuzhat is a Contributor at SHOUT, The Daily Star. You can reach her at nuzhatchowdhury07@gmail.com
Syeda Erum Noor is dangerously oblivious and has no sense of time. Send help at erum.noor1998@gmail.com