The Weeknd's My Dear Melancholy is still heart-wrenching five years since its release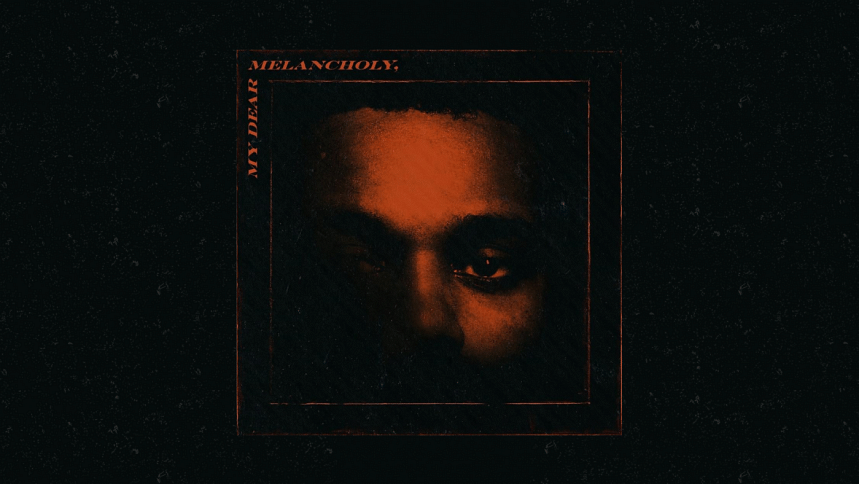 I'm not going to introduce who The Weeknd is to you. Statistically speaking, Abel Tesfaye is the most popular artist in the world. He's the first artist to reach a million monthly listeners on Spotify. He first hit mainstream success with pop hits such as "Can't Feel My Face" and "Earned It", and it was further amplified on his third album Starboy. However, his first EP, My Dear Melancholy, released five years ago, marked a stark departure from the sound that propelled him to commercial success. Instead, he returned to his dark and brooding R&B sound.
My Dear Melancholy still stands out today as a highly emotional and introspective body of work. It's widely speculated that the EP was influenced by two of Abel's high-profile relationships with Selena Gomez and Bella Hadid. Even though Abel has never outright confirmed that any of the tracks were written about Bella Hadid, he later confirmed that the EP's lead track and single, "Call Out My Name", was about Selena Gomez.
My Dear Melancholy revolves around darker themes as opposed to projects such as Beauty Behind The Madness and Starboy. The EP departs from usual themes of partying, and being on top of the world and opts to talk about desperation, heartbreak, and loneliness. Sonically, it's reminiscent of The Weeknd's alternative early underground work such as House of Balloons and Thursday with a bit of mainstream flair.    
The album spans six tracks and became the shortest album by track count to top the Billboard 200 since 2010. The project opens with the hit single "Call Out My Name" – a gloomy track where Abel details his pain, heartbreak, and depression in the aftermath of a failed relationship. Tracks such as "Wasted Times" and "Try Me" follow suit with similar gloomy production and deeply personal lyrics. 
A standout track on the record is "I Was Never There" which is a collaboration with fellow Toronto native Gesaffelstein. The track leaves a deep and lasting impression on listeners through its minimalistic production, haunted distorted vocals, and hopeless lyrics. Consequently, the song has surged in virality numerous times in the 2020s through social media. 
Other tracks on the EP include "Hurt You" and the closing track, "Privilege". While dealing with the same brooding themes, these two tracks bring moments of levity with their upbeat tempos. The closing track imparts a sense of closure to the listeners, signalling that The Weeknd is ready to move on from his melancholia, further supported by the upbeat new-wave and electropop sound of his 2020 record After Hours.
Thanks to the mind-warping effects of the pandemic, it's hard to believe that My Dear Melancholy was released five years ago. But if anything, this proves that the EP remains sonically timeless, with fans and listeners resonating with it on a visceral level. 
In a nutshell, My Dear Melancholy remains a highlight in The Weeknd's extensive and celebrated catalogue thanks to its raw, moody production, emotional depth, and introspective nature. 
Rest assured that Taaseen Mohammed Islam is silently judging you from the corner of the room. Ask him why at  [email protected]