The reason South Indian cinema is successful today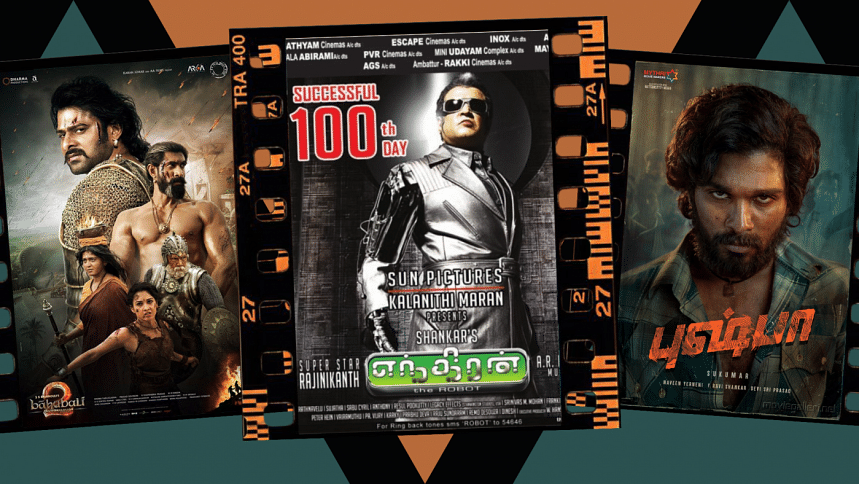 In his Academy Awards acceptance speech, Bong Joon-ho famously said, "Once you overcome the one-inch-tall barrier of subtitles, you will be introduced to so many more amazing films." This single quote sums up my journey of discovering South Indian cinema.
Regional films have been India's strongest suit when it comes to quality in filmmaking. Despite Bollywood being its biggest industry, Hindi films have only won 14 of the last 70 National Film Awards, while Bengali films have won 22 of them. Satyajit Ray is the most honoured director in National Film Awards with six films, with Buddhadeb Dasgupta, Mrinal Sen and Girish Kasaravalli holding the next spots.
However, it is not just quality and awards that define the regional film industry in India. The dynamic shifted a few years back, especially with S.S. Rajamouli's Bahubali. The duology collected over 2400 crores rupees, making it the highest-grossing Indian movie of all time.
Even before that, Shankar's Enthiran became an all-India blockbuster hit. In recent times, movies like K.G.F., Pushpa, RRR, and Vikram flooded the box office all across India. Regional industries that produced movies for the classes once in a while suddenly engulfed the masses and broke Bollywood as we know it.
What did the regional films do right?
The creative vision is the soul of any film industry. Take for example Hey Ram (2000), a Tamil film directed by and starring Kamal Haasan. It is an alternate history film set during the partition of India. While films like Inglorious Basterds (2009) and Once Upon a Time in Hollywood (2019) popularised alternate history films, Haasan dared to attempt so in 2000. However, the movie was not a financial success simply because it was ahead of its time.
Before Bahubali, Rajamouli's Telugu film Magadheera (2009) made him a household name. It's a fantasy-fiction film as bold as Bahubali in its approach, yet the technology just didn't catch up with its time back then. After Shankar attempted the impossible with Rajinikanth in Enthiran and revolutionised VFX in Indian cinema, Rajamouli could finally approach period films the way he wanted to and gave us Bahubali and RRR. Be it for the classes or the masses, the South Indian film industry has always been the one brave enough to dare, to dream, and put those dreams to reality.
The biggest factor behind the success of South Indian films is perhaps their originality. South India continues to hone its love for cinema with its originality and still be honest about its roots, extravagance, and boldness. KGF and Pushpa still have those mass over-the-top moments from the Rajinikanth days but with a modern touch and better storytelling.
With OTT taking over, the regional film continues to dominate the box office because it is brave enough to experiment with the art of storytelling and not play it safe.
Remind Ifti to be quieter at [email protected]