Streaming Local, Dreaming Global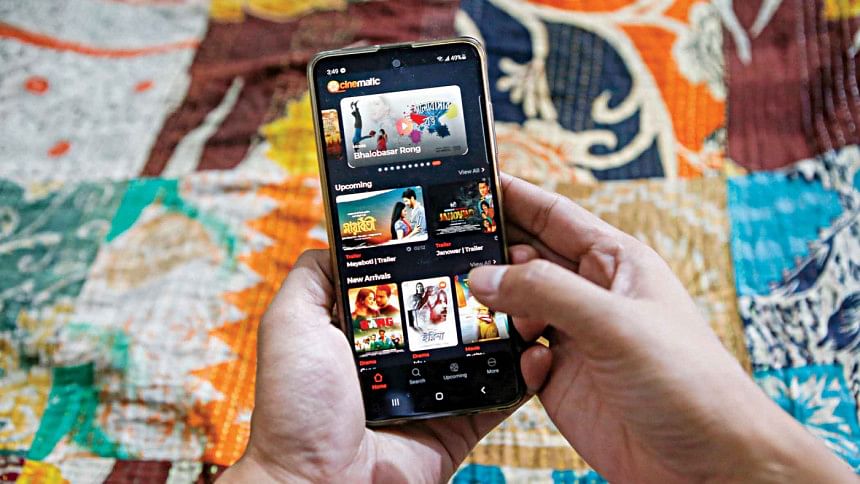 As a teenager, we would often find ourselves surfing the internet on Opera Mini. If you, like us, had done the same, you will remember the various advertisements plastered on its homepage. One of the more frequently housed advertisements featured Grameenphone's Bioscope Live, a pioneering streaming platform in Bangladesh.
Back then, even the thought of exploring Bioscope was out of the question. Our devices and internet speeds simply would not allow it. Fast forward to 2020, a rapid shift in technology has allowed us to stream content with much ease and it almost feels like streaming content is all we do. Be it YouTube, Netflix, or Amazon Prime, a world of entertainment lies at our fingertips, whenever we want, wherever we want. Unfortunately, close to none of these sites host content based in Bangladesh, stripping Bangladeshis of access to their own culture. This is where Bangladeshi streaming sites come in.
Popular among such streaming platforms are Bioscope by Grameenphone, Robi TV+ by Robi, and Banglaflix by Banglalink. Apart from platforms by the big telecom operators, there also exist local independent platforms such as Bongo BD and Cinematic. Just like Netflix or Hoichoi, these platforms host mostly local and some dubbed international movies and shows from third parties while also having a generous collection of exclusive content. However, this is where the similarities end.
Bangladeshi platforms have gone above and beyond to appease their consumers. Where many western cable channels reported damage to their audience base as more people shifted towards streaming platforms, Bangladeshi platforms like Bongo BD and Bioscope made ties with local cable channels and now live stream cable channel programmes from their platforms. Bioscope takes it even further and allows you to stream older programs from cable channels on its platform. This feature is especially great for non-resident Bangladeshis who cannot watch content in real-time given time zone differences and their limited Bangla channel options.
Almost all Bangladeshi streaming platforms allow access to parts of their catalogue free of charge. Compare that to Netflix, Amazon Prime, Hulu or Hoichoi, and you'll realise just how amazingly generous that is since none of them provide free content without a subscription. In a country where the market for streaming platforms is relatively new, you, the user, get to make an educated decision on whether or not a subscription is worth it. It should be noted, however, that the quality of premium content on most platforms is comparatively better than free material.
In terms of content quality, local streaming platforms are largely similar to local cable TV channels. However, the quality varies from show to show, channel to channel, and platform to platform.
It is particularly noticeable when one takes a look at the earliest content made, i.e. BTV dramas and shows from the beginning of the cable TV era. While commercial films have been heavily influenced by industries elsewhere, the dramas, for the most part, have remained grounded in the local context in terms of themes and plotlines explored. In a way, these natoks created the groundwork for the future industry. Just like cable channels, streaming platforms are working hard to cater to viewers from all walks of life.
Tamjid Atul, Director Marketing of Live Technologies, creator of the video on demand app "Cinematic", says, "Our content is created for people from all over the country. Our plots are set in urban, suburban, and rural locations and everything that falls in between."
But perhaps the most differentiating factor for local platforms is their effort to make streaming entertainment accessible to all. Not only are these platforms uniquely affordable, with the subscription fee being 9 taka for a day on Bioscope, but they also house a variety of payment methods. You can pay for your subscription through your credit or debit card, or mobile banking platforms such as bKash and Nogod and most conveniently, using your mobile balance. This proves to be a successful business strategy in a country where the infrastructure to pay online is still in its early stages. It should be noted, however, that platforms run by mobile telecoms may require you to have their SIM cards.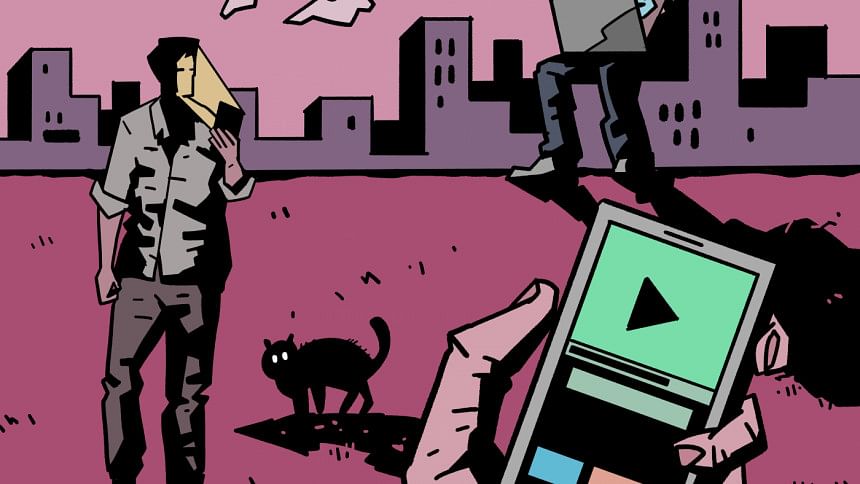 Even with such tremendous effort, not a lot of Bangladeshi youth report streaming content from local platforms. Jamal Abedin Vashkar talks to us about Bongo BD's effort to gain new subscribers during the pandemic.
"Between March and July all of our content was available entirely for free. Consequently, we gained new consumers and the views on our content increased. However, once this period was over and the subscription model was reintroduced, the number of users went down. This is because a Bangladeshi audience is yet to embrace the concept of paying for content," says the Bongo BD Head of Content.
Redoan Rony, national award winning filmmaker and COO of OTT platform Chorki says, "People are paying for international content. People are watching Netflix and you can't pay cash, in fact you can't even pay in local currency, you have to pay in dollars through a credit card. So if people can manage to do that to watch international content, why can't they do that for local content?" This phenomenon could be due in part to the availability of better content with international platforms. Even though these have a higher subscription fee, their range, quality, and relatability may be more appealing to the youth.
Rameesa Jameel, a student at North South University, says, "Bioscope was, to my knowledge, the first completely local OTT platform. When I found out about it, it was just natural for me to check it out to offer support. I was interested in their adaptation of Satyajit Ray's fictional creation Feluda. Unfortunately, the adaptation didn't meet my expectations of quality content."
High school student Mahin Hossain, too, has queries about the quality. "I strongly feel like there's an opportunity for improvement in every corner. Most of the material I have come across felt recycled. It's the same conventional dramas with quite a lot of problematic aspects, like misogyny, toxic relationships," he says.  
On the other hand, Sakib R Khan, Country Director for Hoichoi Technologies Bangladesh, speaks about what the platforms think fans want, "Thriller, crime drama and action-packed content is what the audience watches the most, with romantic comedies coming in at a close second."
Another probable reason for these platforms' slow rise to fame is the availability of pirated copies of content on YouTube or piracy websites.
Redoan Rony says, "Quality content that gains popularity is illegally released on YouTube. This is the kind of content that brings in consumers and revenue. It is truly unfortunate to see this happen given that creators spend a long time and a huge budget when making these films and series."
Tamjid Atul echoes the same sentiment, "We haven't been able to garner a significant following as of yet because unlike other countries, where web series and movies are regulated and unavailable on YouTube, a lot of content is leaked here. I strongly believe we can improve our viewership if we can regulate the content on YouTube."
Moreover, the range of content offered by foreign platforms is unparalleled. For instance, Netflix has a vast catalogue that includes something for everyone: originals, anime, K-drama, telenovelas, TV series, movies, and more. These platforms offer content spanning different genres, cultures, and languages. Given the limited resources available to Bangladeshi entrepreneurs and content creators, it is not possible, at least not at the moment, to catch up to the larger platforms. Improvements in the content are certainly possible through larger budgets and bigger technological aid. Nonetheless, true advancement will only be possible if consumers stream their content, giving them that fighting chance.
Nabiha Nusaiba has a duel coming up with a bottle of Didaar tomato ketchup. Shoot her an email at [email protected] for front row seats.
Antara Labiba Nikita is the coach to the abovementioned bottle of ketchup. Send her an email at [email protected] for information on her mentee.