SHOUT x UNDP Youth Co:Lab
Start-ups that create employment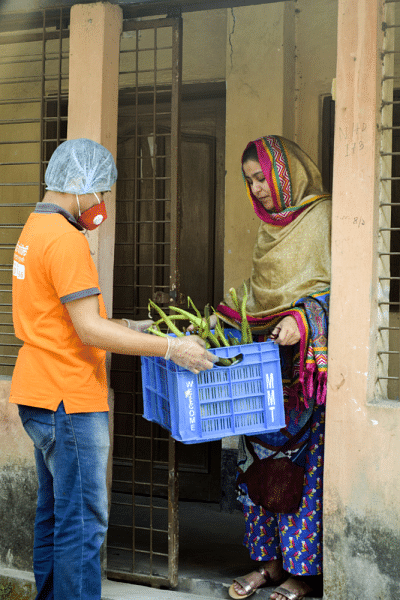 Employment, many assume, refers to job done by a person under the supervision of another. In all honesty, employment is but a relationship. It is a contract – an agreement – for exchanges of service and rewards.
In Bangladesh, the service industry has reached new heights in recent years. This industry doesn't produce goods or tangible items, but creates and provides services for all. One start-up that works to provide such services, and more, is BD Assistant.
"I was working as a volunteer for organisations in 2016, when I realised our country is Dhaka-centric. People move to Dhaka for employment or better standards of living. As I was born in a remote village in Rangpur, I was always looking for solutions for such issues. We started BD Assistant (Bangladesh Assistant) to assist local people with living facilities that were not available before," explains Abu Sayed Al Sagor, CEO of BD Assistant.
BD Assistant looks to help families with a digitalised web platform where services such as technicians, daily grocery and medicine delivery are available at a click. "Our aim is very clear. We want to be a digital assistant for every small family in every small city, especially those facing difficulties managing their daily necessary services," states Sagor. "Our vision is to work for the decentralisation of opportunities and facilities across the country."
Likewise in rural areas of Bangladesh, the start-up iFarmer is working to improve the lives of those who put food on our tables. Co-founded by CEO Fahad Ifaz and COO Jamil M Akbar, iFarmer started as a project in 2018 from an idea to create an Uber for urban farming.
Later, the idea evolved to enable farmers to make the most of their agricultural businesses. Who would've imagined farmers to have direct access to financing and investment opportunities? iFarmer breaks the chain of middlemen between farmers and consumers. In addition, with the use of technology and data, it empowers farmers to gain high-quality inputs for their land.
"We ensure secure investment options for urban middle-income populations. With that, we provide access to capital, advisory support and a better market for the farmers," says Tahmid Hasan, Head of Growth and Partnership.
It was a challenge for both the start-up and the farmers; iFarmer had to pitch to a technologically disadvantaged community, and the latter had to trust themselves into introducing new products. It is a success story now, with iFarmer even launching insurance options for the initiatives.
A similar noble initiative, to foster community development and generate employment, is carried out by Avijatrik. Leveraging the potential of tourism and the lack of job opportunities in rural Bangladesh, this start-up is an online community-based travel platform that empowers underdeveloped local communities.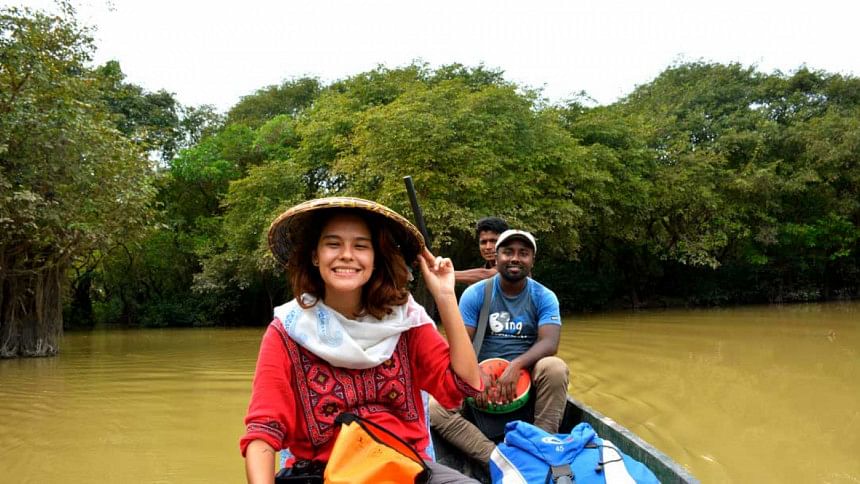 "Bangladesh is a potential destination for eco-tourism with its diversified culture. But our rural economy is lagging behind with very few job opportunities. So, we designed a business model to benefit local communities with tourism as well as provide unique and authentic experiences to travel enthusiasts," shares Nazmul Islam, CEO.
Avijatrik helps the local tourism entrepreneurs with their "community-based tourism", providing travellers with meaningful experiences and contributing to the preservation of culture and conservation of nature while bringing economic opportunities for sustainable livelihoods.
Nazmul adds, "A social enterprise faces many challenges in funding, marketing, and technology. Finding the perfect mentor is one of the biggest challenges. UNDP's Youth Co:Lab is the perfect platform for social enterprises, helping us with knowledge sharing within and beyond Bangladesh."
The start-ups unanimously agree on the pivotal role played by UNDP and Youth Co:Lab in their efforts. Introducing them with subject matter specialists, connecting the founders with international investor networks, and organising month-long mentorship programmes are how UNDP and Youth Co:Lab expedite the growth of the start-ups, creating sustainable impacts.
Kazi Akib Bin Asad is the editor in-charge of SHOUT. Write to him at [email protected]