Shows That (Perhaps) Ended Too Early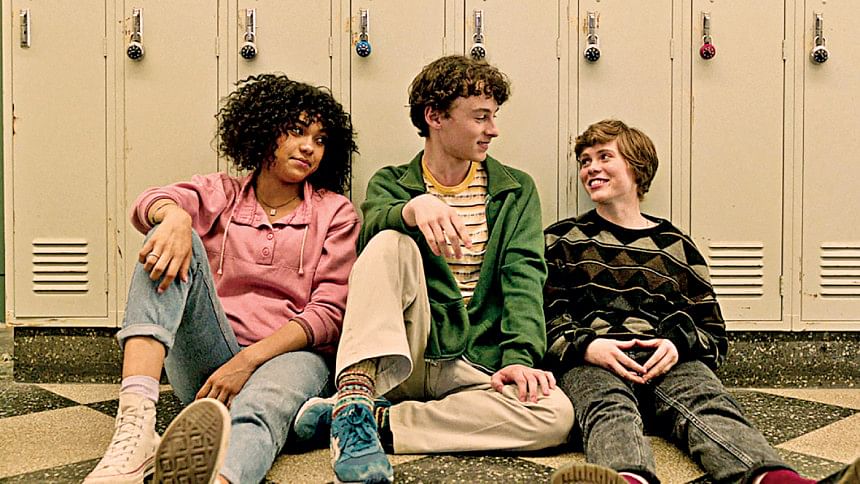 The common objective of streaming sites – to maximise profit by only renewing shows with massive viewership – has not been kind to the ones with a niche audience. Before you can get emotionally invested in one, they either get cancelled or are never renewed even after having the potential to be something great.
Here is a list of a few one-season shows that got scrapped way too early.
I Am Not Okay With This
I Am Not Okay With This is a teenage, coming-of-age story, with an enticing storyline. Based on the eponymous graphic novel by Charles Foreman, this diegesis revolves around 17-year-old Syd dealing with the distressing complexities of life along with the burdening consciousness of her budding superpowers.
Despite the clichés and recycled references, the slow burn nature of the plot and the intriguing twists keep viewers glued to the screen. The writers also meticulously tucked in clues foreshadowing the future while strategically ending the season with a cliffhanger.
Living With Yourself
Unhappy with his life and fizzling relationship, Miles Elliot, played by the charming Paul Rudd, decides to visit a sketchy massage parlour to undergo a treatment that will alter his personality. The treatment goes wrong, and the story follows him having to co-exist with the embodiment of how he wished he really was.
This compact 8-episode dramedy packs a dense premise but ends up being captivating. The amazing execution of the plot makes the viewers connect with Miles, and the manic turbulence of his life.
Teenage Bounty Hunters
Teenagers and bounty hunting? As odd as it sounds, the peculiarity of the premise somehow propels an excellent take on life, race, religion, sexuality, and gender roles.
Fraternal twins Blair and Sterling end up fighting crimes and tracking down felons, under the wings of ex-cop and froyo shop owner, Bowser. As the girls struggle to juggle their secret bounty hunting life and conservative ideals, they uncover mysterious family secrets. Forget the title; the show is terrific for getting out of a rut.
Dash & Lily
If you're looking for a heartfelt, romantic, swoon-worthy series that will put a smile on your face, Dash and Lily is the perfect fit for you.
It's a heart-warming tale of two individuals who happen to cross paths through a diary, and travel all over New York in hopes of finding bits about each other through clues left in there. The charming characters and whimsical holiday spirit add to this delightful love story.
The Society
A group of students get transported to a world resembling their own with no inhabitants except for themselves. Soon, they realise the need for a competent leader and start fighting for power to build their civilisation.
Although the story has a skosh of ridiculous loopholes, the emphasis on how difficult it is to form a functioning society from nothing makes it worth watching. Teenage drama, politics, and mystery – certainly are the triad that make this a binge worthy show.
Farnaz Fawad Hasan is a disintegrating pool noodle wanting to stay afloat. Reach her at [email protected]