Saying goodbye to motorsport legend Ken Block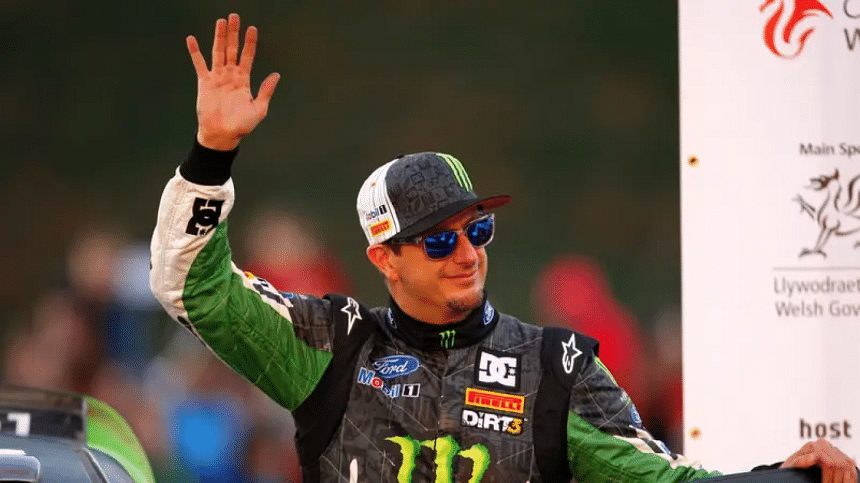 Just moments ago, the sorrowful news of Ken Block's tragic death was revealed by his team Hoonigan Racing Division. The announcement came through their Instagram account which states, "It's with our deepest regrets that we can confirm that Ken Block passed away in a snowmobile accident today. Ken was a visionary, a pioneer and an icon. And most importantly, a father and husband. He will be incredibly missed. Please respect the family's privacy at this time while they grieve." 
It is understood that his demise was caused by the injuries sustained in a snowmobile accident, where the snowmobile had upended and landed on top of him. 
Ken Block was a professional rally driver and an icon of the sport. Born in 1967, Block began his career as a rally driver in 2005 and had since become one of the most successful and popular drivers in history.
In addition to his success in the world of rally driving, Block had also made a name for himself in other forms of motorsports. He had competed in the World Rally Championship, Global Rallycross Championship, and the X Games, where he had earned numerous podium finishes and accolades.
Ken Block did not confine himself to the tracks, as he openly shared his love for the sports on his social media accounts. His YouTube channel has garnered almost 2 million subscribers where he regularly shared sensational rally-inspired content. 
One of Block's most notable series was his "Gymkhana" videos, which have garnered millions of views. These videos feature Block driving his modified rally cars through complex courses at high speeds, performing stunts and manoeuvres that showcase his driving skills and the capabilities of his vehicles.
Block was also known for his love of extreme sports and his involvement in the action sports community. In addition to co-founding DC Shoes and Hoonigan, he also supported and sponsored several other action sports athletes and events. His brand was often associated with popular racing games like Forza also.
Aside from his professional racing career, Block was also a philanthropist and used his platform to raise awareness for various causes. He had worked with organisations such as the ASPCA and the Make-A-Wish Foundation and had supported efforts to promote animal welfare and provided opportunities for children with life-threatening illnesses.
Ken Block is a pioneer and a visionary who has made a significant impact in the world of motorsports and action sports. His driving skills and daredevil stunts have earned him a loyal following, and his philanthropic efforts have endeared him to many. Ken Block will forever be a prominent figure in the world of extreme sports with an unmatched legacy, and the void created by his departure may remain irreparable for a long time.