Reimagining business competitions through Battle of Minds 2020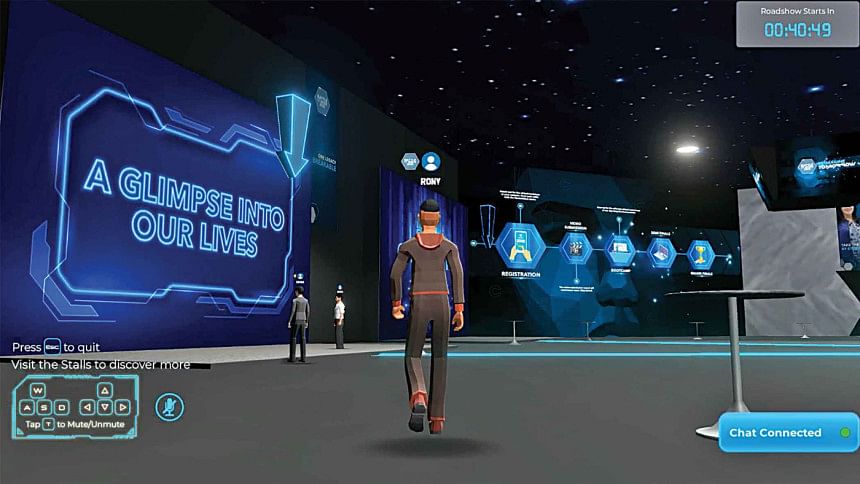 When the world as we know it came to a standstill, there came drastic changes in lives, and people were left with no choice but to adapt to the new normal. Campuses were closed physically and schools and universities worldwide shifted to a virtual modality. British American Tobacco Bangladesh (BAT Bangladesh) tackled the challenges head on and began to reimagine tomorrow, re-calibrating to the new normal.
Saad Jashim, Head of HR, BAT Bangladesh said, "Battle of Minds has stood the test of time as the most coveted talent competition in Bangladesh. For over 17 years, the platform has been constantly evolving to make the participant experience contemporary and unique. 2020 was an exceptional year where we had to evolve by a quantum leap in terms of the competition by making it completely virtual while enhancing the participant experience. My congratulations to all the participants and finalists in forging through these unprecedented times. The future indeed holds bright for our resilient and innovative next generation"
The launch of the 17th edition of Battle of Minds was elevated with the theme to "Reimagine Tomorrow". A brainchild of BAT Bangladesh, this competition has been adopted globally in 2018. Every year, Battle of Minds aims to enable potential graduates to prepare for the extremely competitive job market and give them a holistic view of the corporate world. This year, despite the countless adversities, was no different.
The participants and organisers rose to the challenge to do things differently. It started with the first-ever website for Battle of Minds (battleofminds.org), which houses its rich legacy. Next began the one-of-a-kind virtual roadshows, where participants could virtually interact with peers and BAT managers indulging in a truly virtual experience. More than 20 universities around the country were invited to engage in this virtual platform where they could meet with alumni from their respective universities virtually. On top of that, an alumni connect session was hosted on Facebook, connecting alumni across multiple countries and industries speaking on the impact of Battle of Minds on their professional and personal lives. The team also partnered with SMEs to guide participants with video submission through tops on case solving, industry insights from e-commerce, ride-sharing, skill-building, agriculture, etc. A leadership symposium was conducted with representatives from government, academia, youth development, and corporate -- on shaping leaders for a better tomorrow. This was followed by 2800+ registrations this year and a record number of video submissions to kickstart the competition.
Top 300 participants were chosen to take part in one of a kind virtual boot camp, where a simulation of a virtual field that embodied the BAT premises enabled participants to get the full experience of Battle of Minds' signature boot camp filled with interactive features that allowed them to engage with fellow participants and BAT managers, participate in team-building games, attend virtual speeches from senior managers and grooming sessions from global leaders hailing from Bangladesh. The day-long boot camp also consisted of opportunities that allowed the participants to discover themselves through two-way interactive games and ended with a competitive round of group discussions that paved the way for the most competitive individuals to make their way into the semi-finals. While conducting the whole deal virtually was itself a marvel, BAT also engaged mid to senior-level managers to assess these bright young talents on their journey to corporate grooming through the Battle of Minds platform.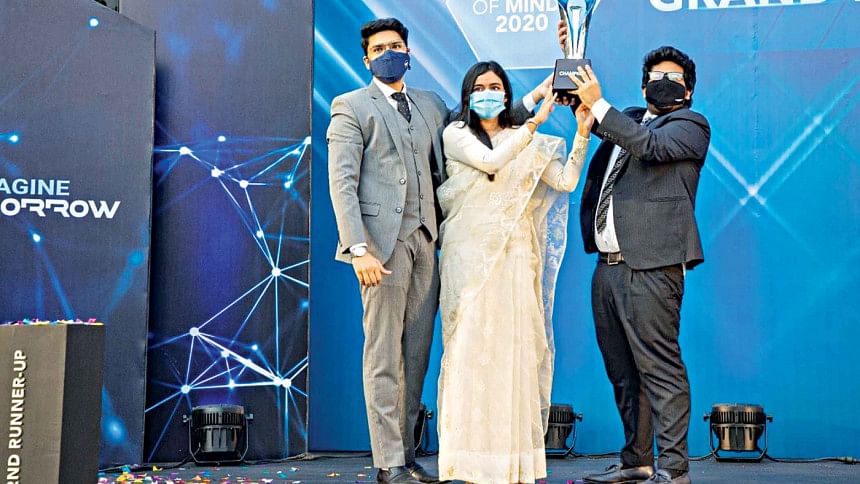 The top 30 that proved themselves after rigorous assessments went forward to the semi-finals where there were two broad cases of reimagining the possibilities in Moringa commercialisation and bridging the skills gap amongst the marginalised communities in Bangladesh. The semi-finalist teams were assigned mentors to best guide them on this journey and set them up on a path to success. Industry experts took virtual sessions to aid the teams with industry-specific know-how to crack the cases.
After the semi-finalist teams pitched their solutions, the top six teams were chosen to execute their ideas on the grand finale. The finalists brought forward ground-breaking ideas and some even more intriguing activations. The finalists representing Institute of Business Administration - University of Dhaka (IBA-DU), Bangladesh University of Engineering and Technology (BUET), Islamic University of Technology (IUT), University of Dhaka (DU), Bangladesh University of Professionals (BUP), Independent University, Bangladesh (IUB) and North South University (NSU) showed commendable showmanship and tremendous agility. After an intense and highly competitive race, the very first composite team in the 17 years of Battle of Minds history were crowned the champions.
"Over the past four years of my undergraduate life, I have fostered a love-hate relationship with business competitions and faced numerous marginal heartbreaks. Winning Battle of Minds 2020, the grandest of the lot, at the very end of my journey is as poetic as it can ever get," said Abtahi Iptesam, member of the Champion Team, Battle of Minds 2020.
Another winning member, Fariza Rahman, added, "Winning, in general, is amazing but beating the odds and becoming the first-ever composite team to achieve the feat in Battle of Mind's 17 years of legacy is something else. I will cherish this year forever."
"Breaking the record as the first composite team winning Battle of Minds is something that I will cherish forever. I am glad to represent IUB at this level and hope that it inspires the next generation to do the same," expressed Tazwar Bin Saleh, third winning member of the Champion team.
This year was a completely different year for Battle of Minds, and for the aspiring graduates who participated this year. Adrita Datta, Senior HR Business Partner - Operations and Talent, and Captain of the Battle of Minds ship this year, said, "What began as a passion project has definitely grown over the last 17 years, reaching new milestones along the way. We raise the bar for ourselves every time, and this edition of the Battle of Minds is a testament to that. In the face of adversity, the team has reimagined possibilities that gives me confidence that we can embrace any kind of uncertainty with open arms. My heartfelt thanks go to our enthusiastic participants for fuelling our passion and inspiring us to rethink and reimagine how we can craft a unique experience for them every single time."