Redefining marketing strategies with booktok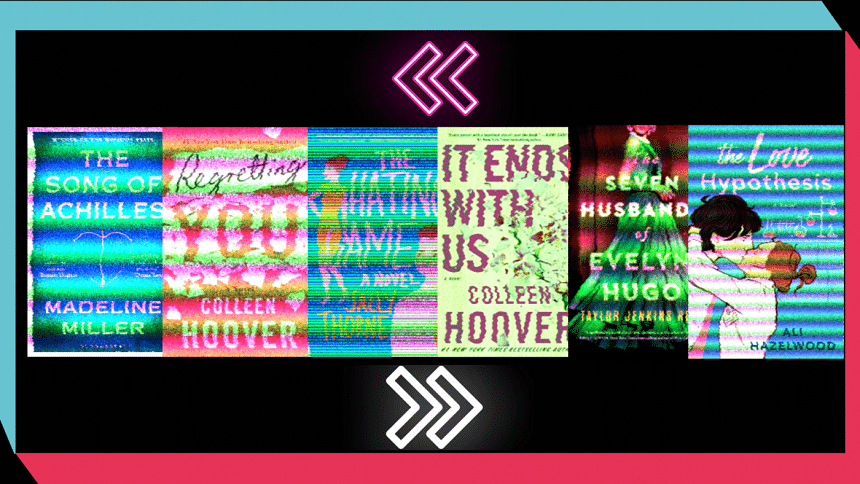 Imagine this: you've walked into a bookstore, searching for your next new read. Maybe you don't have a concrete idea of what you want, so you're skimming through the covers until you come across a title that catches your eye. Once you've selected something you like, you take a look at the back to see what it's about and if it's worth your time, but all you see is a confusing collection of phrases.
Categorising books using tropes originally began in fanfiction sites, where readers can search for pieces based on a certain trope, also called tags. For the longest time, this existed exclusively for online content but has recently been picked up by booktok creators.
Nowadays, it's become common practice amongst creators to make recommendation videos, centred on a specific trope. To produce such content, the person making them has to be well-read, and figure out which books best fit the trope they are talking about. However, if they only rely on book tags, then they might be restricting their reading palate to only a handful of titles and missing out on other very good reads. After all, booktok has garnered a reputation for recommending the same books over and over again.  
Many readers exclusively indulge in novels that have certain tropes in the plot. This can help them filter their selections more efficiently. The actual plot might not be as important to them as long as it fulfils their headcanons. But published books usually revolve around original characters, and the readers won't know anything about them before reading the book. So, in this case, the reader would be more interested to know the basic storyline, and their circumstances, rather than the fact that their soulmates are in a love triangle.
Nonetheless, it cannot be denied that booktok can give aspiring writers a shot at getting their novels a lot of exposure. By announcing what kind of dynamic their book conforms to, it can attract the attention of booktok-ers and be featured in recommendation lists. Not only is it a free promotion for the authors but it also helps in getting the word out to the right demographic. However, writers can feel pressurised to utilise these tropes, even if the story doesn't call for it, just to take advantage of this phenomenon.
Publishers have been trying different marketing strategies to adjust to the climate of the book industry, and this is just one method they're using for now. It's still a relatively new concept for now, but considering how much book to seem to like it, it might become the norm soon.
Namreen is sick and tired. Send a reminder that life goes on at [email protected]