Professional football fan outraged about commoners enjoying World Cup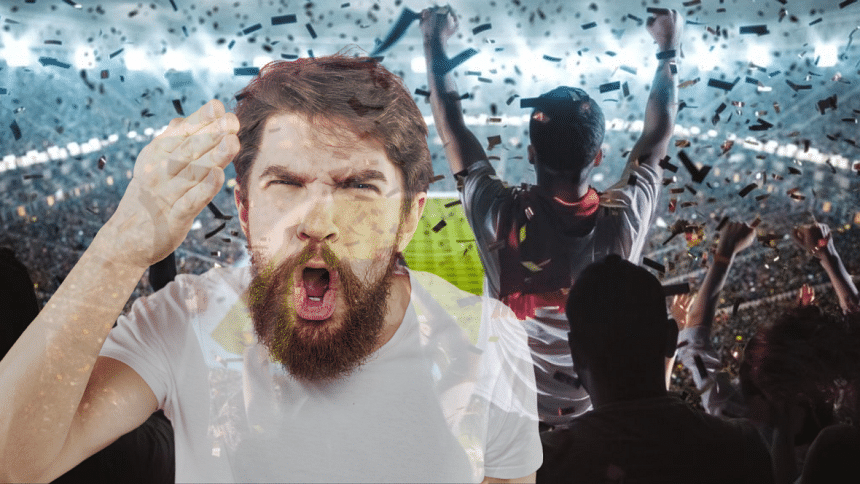 While the World Cup has people from all over Bangladesh acting like they're from Brahmanbaria and get violent over two random countries in South America, non-violent spectators are enjoying the game with their loved ones and having the time of their lives. However, not everyone is happy with the fact that football is being enjoyed by commoners without their permission. 
Adolf Shadman, local pretentious snob and a professional English football fan, has been terribly upset with the fact that mere peasants other than the club football audience are being allowed to watch the beautiful game of football and ruin its purity.
Shadman is an avid follower of the English Premier League, and has achieved the height of pretence when it comes to being a football fan. He believes that anyone supporting Argentina or Brazil should be prohibited from watching football, "As an elitist, I'm pretty conservative when it comes to maintaining the purity of the game. The fact that I watch each and every game of the English League and know how false nine works gives me the ego boost I desperately need. Shaming girls over not knowing the offside rule in football is my favourite conversation starter on blind dates. Maybe that's why I'm still single."
Lost in his depressing thoughts for a while, Shadman continued, "Just yesterday, I was at my favourite tong, sipping a cup of tea when I saw something that utterly disgusted me as a true football fan – I saw a kid with an Argentina jersey having a conversation with another kid wearing a Brazil jersey. I couldn't control my anger. As a football purist, I did what any pretentious snob like myself does during the world cup season: interrogate them about their qualifications as a spectator and bestow upon them feathers of wisdom from my brain full of irrelevant football statistics."
"Turns out they don't even know who scored the winning goal from the 1999 Champions League Final! I left the place disgusted and went to find a new tong where I'm surrounded by people who are worthy of this beautiful game," said Shadman. 
Shadman is the head of a purist organisation named 'The National Purist Anti-Seasonal Party' that vows to protect the purity of the game. In their last monthly meeting, Shadman delivered an explosive speech to the audience where he claimed that the World Cup should be banned and football should be played behind closed doors.
"We should build a wall around the field so that no seasonal fan can barge in. The FIFA World Cup is the one event that brings together all these peasants and lets them enjoy the game without any prior expertise about the game! Hence, it should be banned," he said.
"Football was born in Europe and only the Europeans should be allowed to play the game," Shadman said in his speech, "Only the pure spectators like ourselves should be permitted to watch the game, wear jerseys, and have conversations about it. Heil Football!" Shadman ended his speech while the audience blasted in claps and celebration, ready to wage war against the seasonal fans for the sake of football's purity. 
Remind Ifti to be quieter at [email protected]