Places Where Your Opinions Don't Matter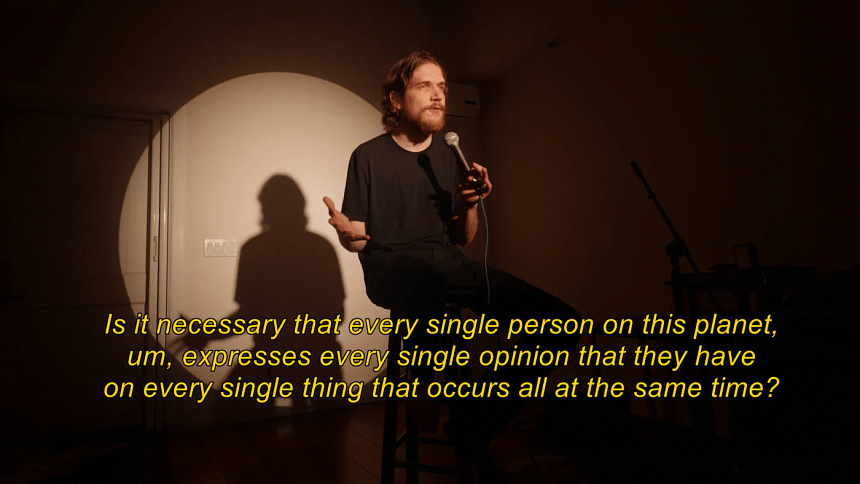 An opinion can be considered to be the easiest form of expression – it doesn't have to be true, nor does it have to fulfil any purpose, except being a perspective on a matter.
That's why everyone seems to always have one, about everything. This is not always helpful. Good or bad, understanding the nuances of forming and expressing an opinion can seem complicated.
Here is where we can start.
Your sincere comments on a female celebrity's selfie
Although it might seem like you are the only personon this entire planet who cares enough to advise a female celebrity on what she should and should not post, trust me, she already has a support system of people around her to help.
So, the next time you are brimming with an opinion about how her photo disrupts the cultural values you are the sole protector of, take a step back and re-evaluate. Frankly, the online space these celebrities occupy is already pretty intrusive and toxic, so just cut them some slack on a selfie.
Sceptic remarks in an exposé post
A little scepticism is good, but if you've taken it upon yourself to pour all your life's scepticism in a post about someone's alleged abusers or harassers, then I hate to break it to you, that's a solid "don't".
Incidents of harassment, abuse, gaslighting, cheating and such can take weeks, months, even years for a victim to come to terms with and talk about, let alone ask accountability for. Refrain from taking away what, in most cases, is the only form of capital these victims can afford and get some accountability through.
Whataboutism in socio-political issues
When any issue regarding some sort of injustice or oppression arises, counter questions or accusations to dilute the incident are not uncommon.
This is extremely harmful towards the victim party, whoever they may be, since not only does this not add any new narrative to help them, but also it directly leads to victim silencing. Let's just all agree to never do this.
The only constant green light
The only good idea for an opinion is when you have something nice to say or when it's constructive criticism that was specifically asked for.
Being nice to someone doesn't require much effort. On the other hand, a simple compliment can make a person's day. That's why this is the only automatic "do" in the list. Criticise someone if they specifically asked for it and it's constructive, that's the only way to go about criticism.
Even this article is me expressing my opinion, so maybe take this with a grain of salt. Using empathy and filtering your biases will always lead to better decisions of when to engage and when to stay put, and that should be the takeaway from this.
Tanmoy pretends to like anime and have a personality outside of pop-culture references, educate him at www.facebook.com/tanmoy.tanzim