Patriot Act with Hasan Minhaj: The Hero We Needed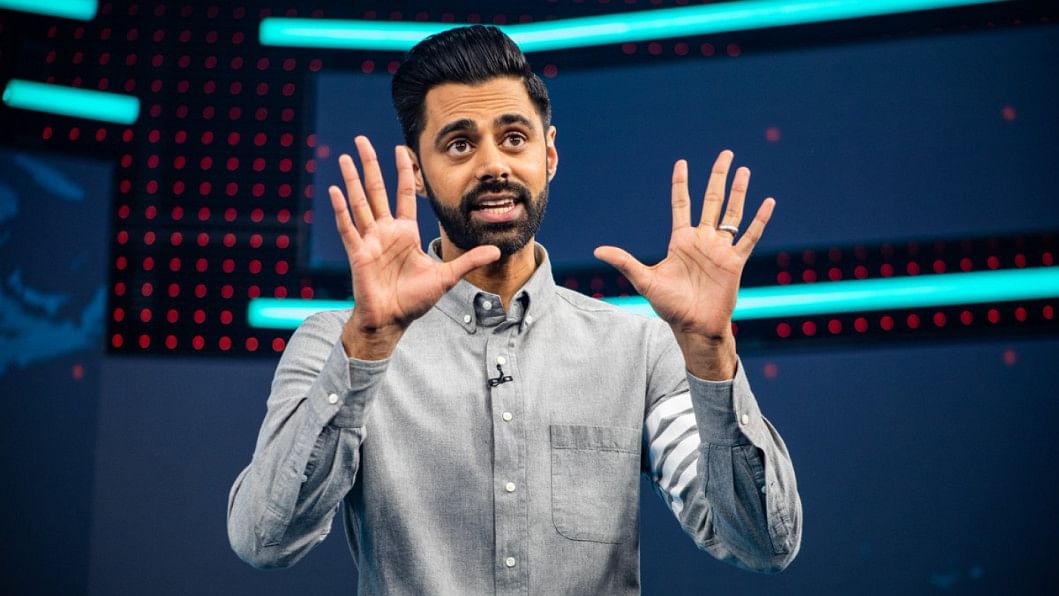 Let's get straight to it. The human race has collectively suffered a huge loss this past Tuesday, and no one can change my mind. If you're thinking I'm talking about Patriot Act with Hasan Minhaj, you're correct. Otherwise you may have never watched an episode.
When I watched the very first episode of Patriot Act, I didn't know what it was about. I recognised the guy from the White House Correspondents' Dinner, who had the courage to wipe the floor with the people he was there to entertain and had gone viral. So I decided to click on the episode, and by the end of the thirty minutes, I was in awe. Not only was my scatterbrained self completely hooked, I was constantly chuckling out loud and then sneering the very next moment. The presentation, the data, the visuals and the quick witty references had me completely sworn in. To this day, that is still one of my favourite episodes.
But this is more than just a personal loss. Patriot Act brought about something extremely important to the youth: relatable and reliable political commentary. Before this, when somebody spoke about political commentary I would think of TV talk shows where men with displaced moustaches would sit together in suits and sip on their cup of water uncomfortably while the opposing party spoke, with the occasional limb flailing and face-palms. Total snooze-fest. This isn't just my opinion; growing up, I only saw people my dad's age or older watch shows like these and discuss matters concerning world politics.
Today, most people I know have at least watched a clip of the show, even if they aren't regular viewers. And it isn't because I'm growing older, because some of my students from high school watch it too, unless I just have extremely socially aware students. That in itself is a huge achievement because it has started conversations about important issues that may not have reached these very people. Of course there are hundreds of shows on YouTube and podcasts that would possibly give people the same information, if not more, but they would only reach people looking for the particular issue. Patriot Act made it universal; it brought up new topics most viewers, especially the youth, didn't even know they needed to know about.
We have a lot to thank Hasan and the entire team of Patriot Act for. Including, but not limited to, calling out rich and influential people for feeding off of the vulnerable, coming up with ways to help people do the essentials in times of dire need, making the brown community feel more included, giving the youth a platform that makes global concepts relatable, calling us out for our own privilege (something we tend to avoid most of the time), sharing SAT scores and making our parents feel better about ours, and the numerous South Asian parent dialogues.
Here's hoping another television network or streaming site takes up Patriot Act soon. Until then, we'll miss Hasan's hand gestures.
Syeda Afrin Tarannum would choose 'The Script' over 'G-Eazy' any day. Continue ignoring her taste in music on: [email protected]