SATIRE
This Place Is Not Like Other Restaurants
Are you tired of restaurants rambling about how sophisticated their cuisine is? Have you ever felt annoyed by the lack of wacky and bold content on their social media pages? Do you find yourself awake at night thinking, "Man, I wish a new restaurant would come and spice things up"? If so, I have some good news for you.
Welcome to This Place, where we strive to be different from other boring restaurants. I'm the manager here, and today, I'll be telling you about us.
Our three core values are exposure, exposure, and exposure – in that order. As we all know, publicity is important for running any sort of business. However, we take it a step further. We aim to go viral and desperately want likes and shares. And what better way to achieve that than to use raunchy humour in our promotional posts?
Don't mind the broken floor or the air conditioner that doesn't seem to work. We can't fix them because we used all our funds to pay our talented marketing team. After all, it takes a certain level of intellect to be able to make literally everything "naughty". Seriously.
Pasta, pizza, water, air – you name it. For instance, in one advertisement, we compared our food to women's body parts and added wink emojis on top. Our customers burst into absolutely uncontrollable laughter upon seeing it. Some customers raised concerns about how the frequent innuendos and sexualisation of food have made the restaurant environment uncomfortable for them and their families. To them, I say, "Shouldn't you be more concerned about your DULL sense of humour?"
Sure, we've been called "cheap", "one-dimensional", and "that creepy friend in middle-school who wouldn't stop making perverted jokes", but people don't realise we're super multifaceted. Other than employing humour in our marketing strategies, we also talk about social issues. How? Recently, our team devised a brilliant way to maximise exposure. Basically, they take any remotely relevant social movement, say some vague line about why it matters to us, and tell people to buy our stuff. We think we're #WOKE, but our audience doesn't. Yeah, maybe it's appropriate to involve a social cause for brand promotion only if it benefits the cause itself. And yeah, maybe we're just using the cause for our own benefit. But I think that just shows that we are unique thinkers who are willing to take risks.
Let's talk about our food – it is as good as our sense of humour. Here are a few reviews from some of our satisfied customers to convince you about our stellar service.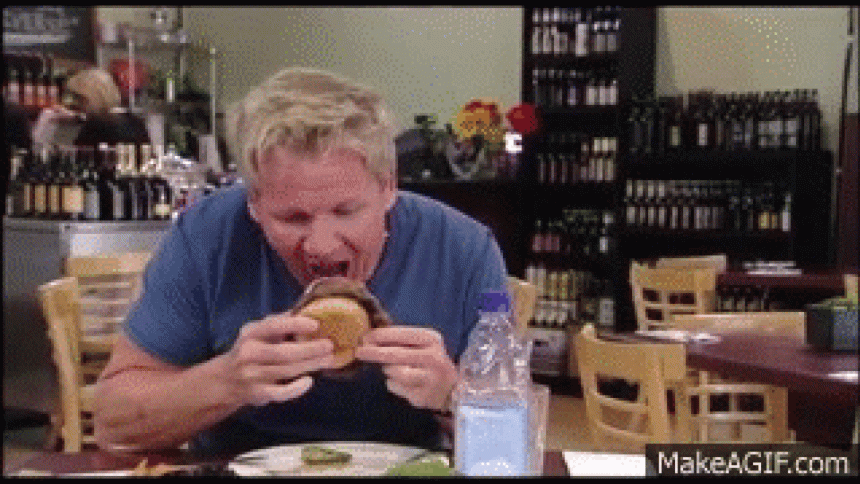 "It's amazing how low they'll stoop for publicity." – Teen.
"My go-to food place was closed, so I thought I'd try This Place. Things got weird when the manager started banging his chest and yelling something about exposure and core values. Passionate guy." – Adult
"I guess the food was delicious if delicious means the most rubbish thing I've ever eaten, and I've eaten literal garbage." – Stray cat which found the restaurant's food from a dumpster.
All our hard work is finally paying off because we're going big. Our page has almost 30 likes right now (and 2 follows). Needless to say, the folks sitting at home should be sitting at our booths instead for an experience they won't be able to forget. Ever. We'll even clean the tables for their convenience. Oh and, exposure! I just wanted to say it one last time.
Maliha Momtaz Oishi is very fond of the crying emoji, conspiracy theories and your mom jokes. Send her some of these at malihamomtazoishi@gmail.com