MOVIE
Netflix's adaptation of Persuasion is disappointing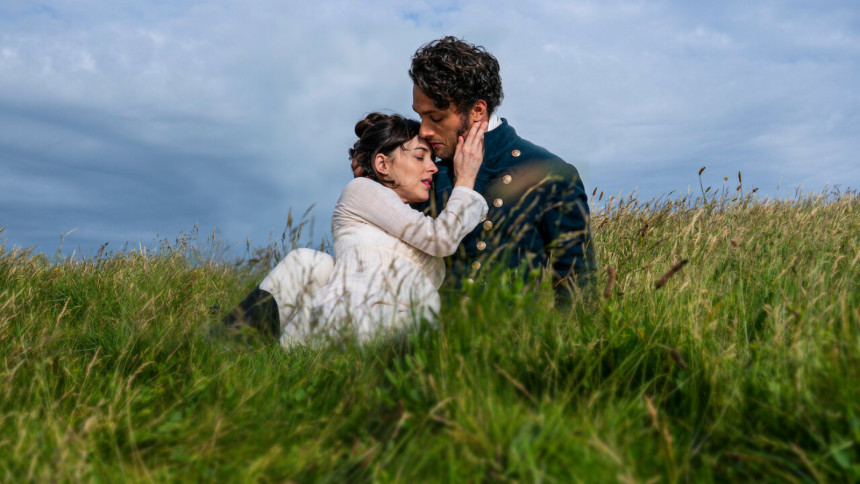 When Netflix announced their adaptation of Persuasion – Jane Austen's final completed novel – fans were thrilled. 
Favourites like Pride and Prejudice and Emma have received numerous adaptations over the years and their popularity pushed Austen's quieter novels, like Sense and Sensibility and Persuasion into the background.
Due to Persuasion's big screen portrayals being few and far between, Jane Austen fans welcomed the announcement of a new film. 
That is until people saw the film.
Persuasion tells the story of the 27-year-old Anne Elliot, played by Dakota Johnson. In the bloom of her youth, she was persuaded by her family and friends to give up the charming albeit poor Frederick Wentworth, played by Cosmo Jarvis, due to the differences in their societal positions. Now, almost a decade later, the two are placed in proximity once more and Anne is forced to face her feelings for him, as well as her regrets over past decisions. 
What draws admirers to Anne is her quiet compassion, introspection, and ability to be long-suffering while her family goes on being indifferent toward her. Thus, when Johnson started addressing the camera directly with her family woes, as though the audience is her therapist and she was their patient, it was jarring.  
Throughout the movie, Anne breaks the fourth wall with her mischievous smirks and snide asides. Many have pointed out that it is more like something Phoebe-Waller Bridge would do in Fleabag, and it is to soothe fans who like feisty female characters. 
Furthermore, the movie sets the overall tone to be comic rather than tragic, as the original story demands. The anguish and longing that Anne and Frederick feel in the novel appear to be reduced to a rom-com situation.  
Anne's character does have the mental prowess and wit to say the things that Johnson does. Even in the book, through her observations, she points out the follies of those around her. But Austen's Anne is more likely to do so through her internal dialogue. Austen relied on textual implications to portray Anne's feelings. While I don't entirely disagree with breaking the fourth wall to convey said feelings, it does bring a drastic change to the character. 
Art changes with time and environment, as well as the attitude towards its subject matter. The character modifications to fit modern sensibilities make sense then. However, isn't changing it to a modern context an insult to the audience's intelligence, like saying that they would not understand Anne's situation in her historical and social situation? 
While it is true that everyone should have the artistic license to interpret a source material as they wish, Austen fans, including myself, feel betrayed. They are furious over what they are calling a misrepresentation of the story. They view this adaptation as being meant less for them and more for the Bridgerton fans who like their characters to be modern while wearing frills and frocks. 
Director Carrie Cracknell stated that she hoped to uphold the complexity of Persuasion while bringing a comic undertone to the film. However, while the sentiment is understandable, the execution fell short and proved to be a disappointment.
Zaima is a fake poet with a serious problem against anything that resembles seriousness. Send her your sympathies at zaima2004adrita@gmail.com