My Chemical Romance surprises fans with "The Foundations of Decay"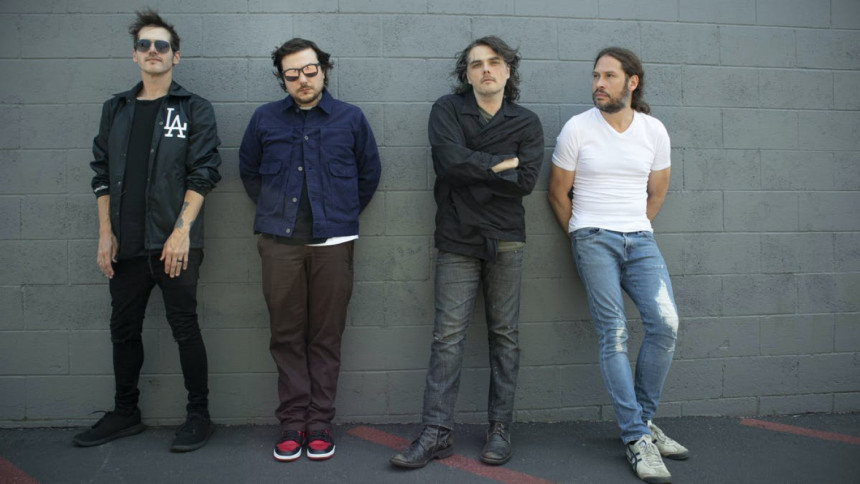 Eight years after releasing their last song, emo-rock darlings My Chemical Romance are back with new music with their single "The Foundations of Decay".  
The six-minute-long track is a blast of vintage MCR, making it clear that the band haven't lost their signature fire in their time apart.
Produced by lead vocalist Gerard Way, lead guitarist Ray Toro, and Doug McKean, "The Foundations of Decay" marks a new beginning for the band, which broke up in 2013. The arrival of the song took disciples of The Black Parade by pure surprise as there weren't any teasers or notices prior to the release. 
Regardless, this long-awaited comeback track has reunited generations of emo fans for another round of headless screaming, jumping, and harmonising, along with showing why My Chemical Romance is as loved as it is, giving the band a fresh front for reinventing themselves.
The song starts with a clean guitar line backed by blaring static and a laid-back drum beat, creating a dark, brooding atmosphere. Between this ambience are the verses carried by Way's distorted vocals, with lyrics of pensiveness regarding legacy and bottled up reverence.
As the first chorus hits after the doom metal-esque breakdown, the song is a full-blown headbanger with all of the anthemic force from the band's earlier albums. The track surges between electric guitar-stamped rage fests and eccentric moments of storytelling, before dissipating into a scream-filled free-for-all.
"Let our bodies lay while our hearts will stay. Let our blood invade if I die in pain," Way sings.
Lyrically speaking, the song is a work of art. Within each verse, Way reflects on the band's formation, existence and hiatus as well as questioning their potential to offer anything beyond their greatest hits. This is done with a thematic backdrop of decay, which acts as a double entendre for certain contemporary events around the world.
However, the only letdown was the excessive use of distortion on the vocals. Not only did it fail to carry the eerie, gripping atmosphere that the music had set to its full moody potential, but it also made it difficult to understand the lyrics that's so integral to the track. 
My Chemical Romance have always been an influential band — the most high-profile emo group, even. And finally, after years of heartache for fans all around the world, the time has come to dig out the all-black wardrobe, smear the black eyeliner, and catch a glimpse of The Black Parade as it passes through town once again.
Ayaan cannot stop reading poorly-written manga and ranting about their mediocrity. Remind him that his SSC examination begins soon at ayaan.shams@gmail.com