Mrinal Sen and the spirit of Mrigayaa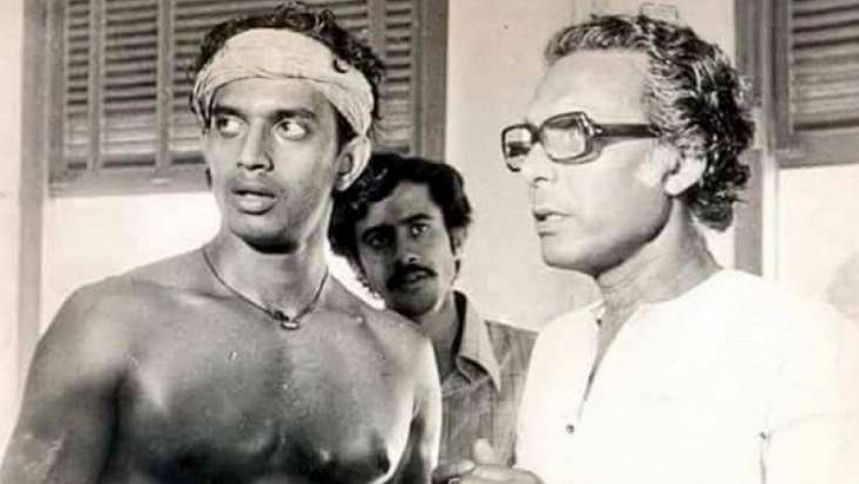 In the realm of Bengali political cinema, few have left as indelible a mark as Mrinal Sen, a visionary artist who took films to new heights. As we commemorate the centenary year of his birth, it is a pleasure to delve into his profound contributions and explore one of his most remarkable creations, the film Mrigayaa.
Frantz Fanon, a prominent political philosopher, asserted that decolonisation is an inherently tumultuous path. He emphasised the crucial need to commence this process by decolonising our minds from the oppressive influences of evil as failure to do so may unwittingly turn us into agents of destruction. Simplifying our thoughts and breaking free from the shackles of colonisation allows us to embark on a journey towards true emancipation, ensuring that we reshape the world with wisdom rather than perpetuating further harm. The theme of Mrigayaa only reiterates this.
Set in 1930s Odisha, this film depicts a tribal village coexisting with tigers and boars. The story revolves around a British administrator who loves hunting. He befriends Ghinua, a skilled tribal archer. Offering a reward for killing a deer, the administrator unknowingly sets off a chain of events.
A rebellious nationalist named Sholpu, seeking refuge in the village, becomes a catalyst for conflict and is unjustly accused of committing a crime. Meanwhile, Ghinua's brave act to rescue his kidnapped wife Dungri, leads to his own tragic demise, highlighting the unfairness of rewards and punishments. This thought-provoking film delves into the moral quandaries faced by the oppressed tribal community. The film seems inspired by the Santhal Revolt and it becomes quite apparent as this comes up a few times in dialogues. 
Mrinal Sen and his carefully crafted political films such as Pratidwandi, Interview or Calcutta 71 all have a theme of rebellion of the minority against the powerful oppressors but what separates Mrigayaa from his other films is that his direction allows the audience to immerse themselves in Ghinua's emotional journey, grappling with the internal conflicts and external pressures he faces. With its compelling narrative and nuanced exploration of human nature, Mrigayaa stands as a testament to Sen's mastery of storytelling and his ability to provoke contemplation and reflection in his audience.
Mrinal Sen skilfully portrays the intricate process of decolonisation by weaving a narrative of confusion and internal conflict within the community. Through subtle acts of rebellion, he signifies the gradual transformation taking place in their collective mindset. The community finds solace and inspiration in figures like Sidhu and Kanhu Murmu, who embody the spirit of rebellion and serve as a guiding force.
Their indomitable presence resonates deep within the souls of the community, fuelling the flames of change and providing a source of hope and determination.
As we honour the centenary year of Mrinal Sen's birth, let us celebrate his immense contributions to Bengali political cinema. Mrinal Sen is different from other filmmakers due to his ability to engage with social and political issues while maintaining a simplicity that remains accessible to audiences. His films possess a rare combination of intellectual depth and emotional resonance. Through his films, he not only captivated but also inspired viewers to question the status quo, fostering a spirit of critical thinking and social consciousness. With Mrigayaa, he once again demonstrates his remarkable talent for presenting complex ideas in a manner that is both sophisticated and simple.
Azra Humayra is a Journalism major and loves the French New Wave films. Send her e-mails at: [email protected]