Missing Bangla away from home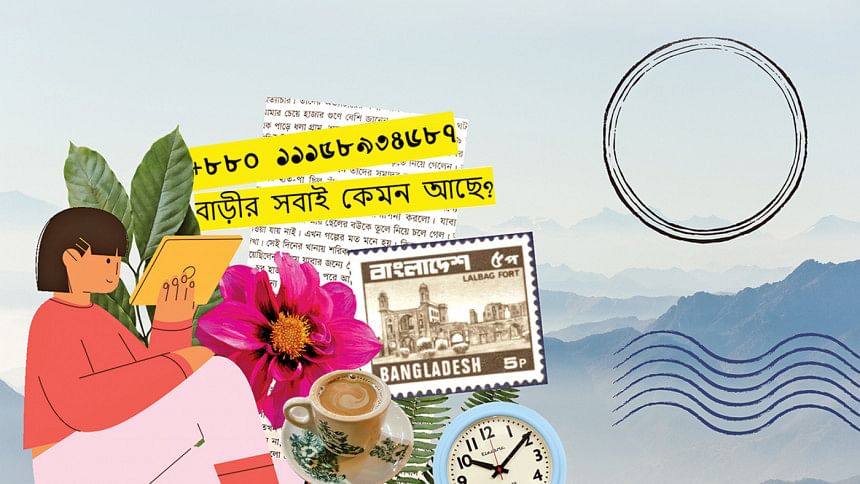 When I jolted awake from the nightmare, it dawned on me that this year marks the 70th anniversary of Ekushey February.
At the time of writing this article, it has been a few months since I moved abroad for my higher studies. The shift has not only been geographical, but linguistic as well.
Here I am, in a place where I have to speak, read, and write in English most of the time. Furthermore, I am majoring in English Literature. In short, English dominates my life. It always has, but now even more so.
I went to an English medium school. As the common stereotype goes, English medium students are usually weak in Bangla. I take pride in the fact that I can debunk the myth, because my Bangla grades had always been excellent, perhaps thanks to my uncanny habit of reading Bangla newspapers front to back that lasted well into my teens, something that formed rather independently.
And of course, I grew up reading Bangla books alongside English ones, although not as much as I would have liked to. One way or another, English would end up taking precedence, one step ahead of my mother tongue.
In this land far away from home, I have my ways to keep in touch with Bangla. I call my parents at least once every day, twice if we're lucky enough to overcome the significant time difference. And when we can't talk, we text. Using Bangla, of course. I have also met some Bangladeshi students at my university, and I noticed how Bangla made it easier for me to socialise. So, gratefully, not a day goes by that I don't interact in Bangla at all.
This brings me to the recent nightmare. Just when I became confident in my continuing prowess in Bangla, despite English dominating every aspect of my life, the nightmare shattered my smug façade.
In the dream, I was miserably failing my O Level Bangla exam, skipping entire questions and being unable to write down words I knew so well. I gave up and handed in my paper too early. In reality, I had scored an A* in that exam. I know that language is more than just grades, but I never really struggled with my mother tongue.
Then, was this dream an omen that I would soon start to lose my grip? Or is it a reminder of how Bangla is one of the few things these days that feel familiar?
Then, I remember, this year is special for our language. It has been 70 years since we demanded the right to use it everywhere, proudly. But now, the presence of Bangla in my life has become so restricted, only to a few closed circles.
Even though I love what I study and would not have it otherwise, I sometimes wish I could delve deeper into our literary heritage. This reminds me that it has been a while since I held a Bangla book in my hands.
Perhaps this nightmare just made me realise how much I miss my mother tongue.
Adhora Ahmed tries to make her two cats befriend each other, but in vain. Tell her to give up at [email protected]