Millennial checklist for potential partners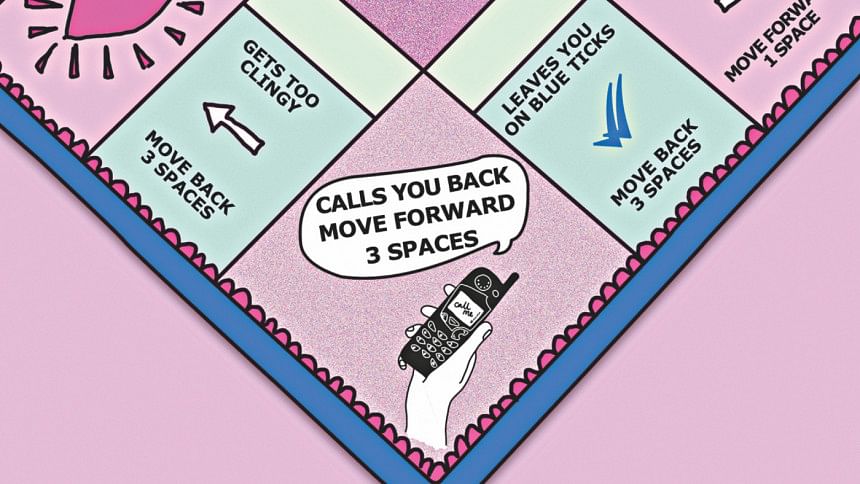 The world over the last few years seems to have been turned upside down. The flat earth society is gaining traction again and global warming is being actively debated. Finding love in these troubled times is no easy task. While our parents seem to have their own ancient requirements by which they judge our potential partners, everyone post Gen X has made up their own checklist:
Must have less than seven mental illnesses
Mental illnesses are to millennials what children were to boomers. Without a couple, are you really ready for society? After you're diagnosed with the seventh one though, perhaps get a bit more sleep at night.
There are further requirements attached to this one. Depression and anxiety are fine. However, they mustn't be crippling. You must be able to go through daily life with a pained face and droopy eyes, sick enough for your fellow millennials to recognise you as one of their own, but well enough to let other adults around you vehemently deny the existence of an illness.
Tech savvy
PowerPoint skills are paramount. Formatting a text-box shows grit. Arranging pictures in a Word document properly without displacing the other elements, your room, your house, and your entire life shows patience. You can definitely trust such a person with your children. When it comes to online skills, knowing how to attach a document to an email will suffice, but figuring out how Reddit works is always a plus.
Must be on similar points in the political spectrum
Everyone knows compatibility in relationships is crucial. The world is now split between the political right and the political left, both sides ignoring the existence of the centrists, who are yelling for acknowledgement, but in reasonable volumes. Both partners must be on similar pages in terms of the political spectrum for a relationship to work. 
You can't be with a vegan climate activist if you are reading Mein Kampf as a self-help book. You both have to be either one or the other. Although, if you are part of the latter group, good luck finding another one of you, and good luck to the rest of us if you do.
Two divorces is fine, a third is toeing the line, but a fourth is unacceptable
Everyone makes mistakes choosing their first partner. You might not have gotten rid of enough of the saviour syndrome the first time, hence the allowance of the second partner. The third one was probably an overcorrection, which, if nothing else, means that you're learning. That is what makes the fourth one unacceptable, because at that point you clearly aren't trying anymore. 
High Pathao Rating
Ride sharing services are the daal- bhaat of millennials. The skill of being the perfect rider has been honed by us, and therefore we look for this ability in our partners as well. The key to a high Pathao rating applies as good life advice in general. Don't make your rider wait. Don't try to bargain on the listed price. Put your helmet on without complaining. Most importantly, don't smell. If you can't even ride a Pathao properly, how are you expected to satisfy your partner's every need?
No debt
Of course no millennial has the money to pay for their lifestyle. It takes a lot of skill to develop thirty years of work experience that is required by employers while being alive for twenty-five years only. Therefore, unemployed, most millennials resort to loans to pay for the skills required to pull off such a scam. Thus, if they find someone without debt, they latch onto them and hold on for dear life, for they might just have found that ticket to a stable life that they have been wildly looking for all these years.
"Woke-ness"
Political correctness is something that younger generations won't compromise on. Awareness of your surroundings and the issues plaguing the planet, as well as sensitivity towards your overly sensitive peers, is highly important on a millennial's checklist for potential partners. You must be careful about every word you type, making sure to not let your racist, sexist, or otherwise bigoted attitudes slip into the conversation, or expect to be disregarded instantly.
Texting Speed
Texting is the preferred mode of communication for the youth. The speed at which you text can make or break a relationship. You must be able to type fast enough to get your word in amidst your partner's tantrums or your relationship may be in grave danger. You must also type faster than the five others who are vying for your partner's attention, because if you make them wait too long you'll probably lose their goldfish attention span to some other online paramour.
Existential humour
Stressing about finding a job in this insane economic climate, while also worrying about whether the climate will exist long enough for them to live till the current human life expectancy has landed millennials in a unique existential crisis which manifests itself in the form of existential humour, usually expressed through memes. Memes are an integral part of the millennial life, and if you can't keep up with your partner's meme game, you are unlikely to be considered a keeper.
These are the unsung requirements that comprise the millennial checklist for potential partners. After all, the people our parents find us will probably be mentally stable and ready to compromise for our sake, and we don't need that kind of fake positivity in our lives.