IVE skydive into stardom with first studio album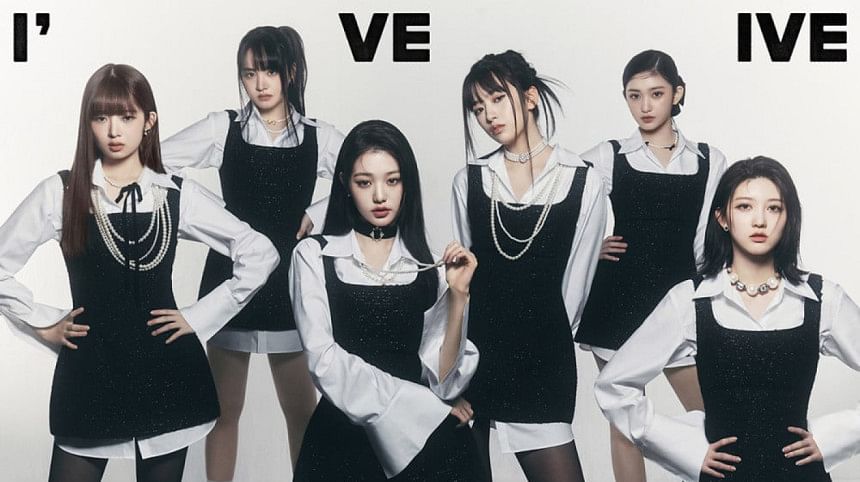 One of the most successful yet controversial groups of 4th generation K-pop, IVE, have finally released their first physical album 1.5 years after debut. I've IVE, released on April 10 is a reflection of all the charms they had yet to showcase. Each of its 11 tracks are based in an interesting fashion, truly befitting of IVE.
The album starts off with "Blue Blood'', a powerful song with dark synths, roaring drums and mystical incantations. Being a song previously performed by IVE in their concert, the long-awaited release of the fiercely captivating song did not disappoint, earning the spot for the favourite from the album for a big part of their audience.
"I AM", the title track of the album, definitely stands out as the star of the release. Being released with a glamorous music video, the song is the perfect puzzle piece to their releases so far. It fits in perfectly with not only their album but also their entire discography, providing balance with a more rejuvenating sound. Despite all the backlash IVE have previously faced for their shortcomings as singers, the track manages to showcase all members' vocals, easily becoming my favourite from the album.
However, the next song, "Kitsch", finds its way to the bottom of my ranking just as easily. The song has a well-made build-up to its chorus, but collapses after it. The sudden switch-up to the chorus doesn't bother me as much as the actual chorus does, with its chaotic beat, group chants, and funky vocals. It just isn't for me, but it is difficult to see why someone would like it.
"Lips" is a fresher and livelier song that tastes like bubble tea on chill summer afternoons to me. But the vibe doesn't extend up to the next track, "Heroine", which feels like a tug-of-war between a flowery essence and a sassy twist.
The vibe of "I AM" is reverberated with a comforting aura in the track "Mine". The light-hearted vibes of the song sink immediately in the much darker and upbeat track "Hypnosis", which is highly reminiscent of Ashnikko, the American musician who is known for producing electro-pop and trap earworms. The trap infused song brings out a dark aura which feels somewhat underwhelming by its end.
The bubbly and energetic "Not Your Girl" is another song IVE previously performed at their concert. The song is pleasant and well-executed, but nothing about it manages to stand out as much. "Next Page" finds a much more entrancing aspect with a bouncy elegance in its sound, feeling like something LOONA would release.
The baton is then passed to "Cherish", which humours the album with a playful vibe. The funky R&B track is entirely relishable in its element. The album reaches its fullness with "Shine With Me", IVE's first ballad complete with emotions delivered through their beautiful vocals.
While the album guaranteed an enjoyable experience for its most, it did feel underwhelming at times. The tracks have no real cohesion among them, there is no static concept or musical distinction in the album either.
IVE's album is definitely an exciting release which deserves the hype it's receiving. While it may have some issues, for a rookie group they've established a powerful presence with it. All I hope is that the fame and quality of music for IVE keeps heading in proportionality as they steadily emerge as the artists they are.
Shaikh Sabik Kamal is on his way to become a mythical ghost & ice type Pokémon. Send him ideas for move-sets at [email protected]