IAA launches first-ever "Global Privacy Laws Handbook" over virtual book launch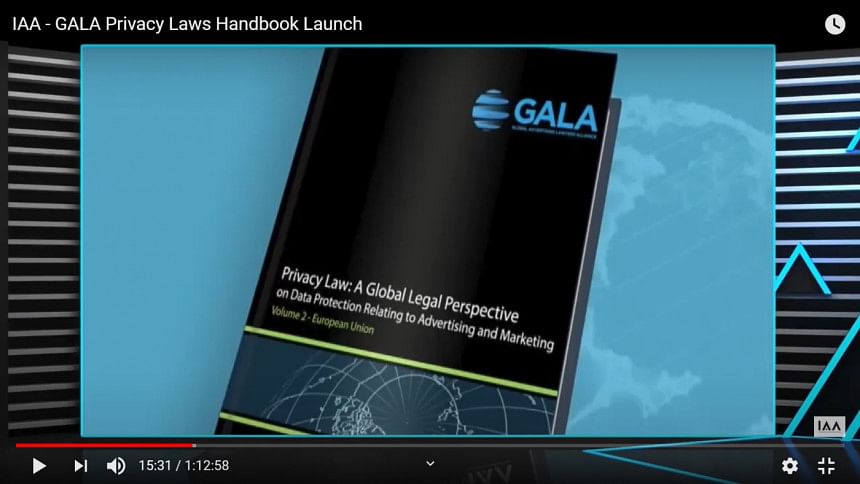 As the debate over privacy assumes more importance around the world, International Advertising Association (IAA), shines the spotlight on this critical issue and provides a new resource for the industry, globally. IAA in association with the Global Advertising Lawyers Association (GALA) hosted the virtual book launch of the first-ever "Global Privacy Laws Handbook". The event was attended by more than 50 countries across the globe who are affiliated with IAA.  
The event started with a welcome note by the Managing Director of IAA Global Dagmara Szulce, followed by specials notes by IAA Chairman and World President Srinivasan K Swamy. He mentioned the importance of privacy and how the book is going to be paving the way forward. 
To talk more about the book and what can be expected out of it, a small introduction of the handbook was put up by Jeffrey Greenbaum, Chairman, GALA.
Nitin Paranjpe, COO, Unilever, was the guest of honour of the event. He mentioned, "Virtual communication has become a norm and online meeting platforms have crossed more than 10 million users just in the last month, and you can imagine their market capital by the number of users that they have. But with more users comes more data privacy implications." He also added how the book is well structured and thanked the team behind it. 
The launch event was followed by a panel discussion led by industry experts on the topic "How to Intimately Engage with Consumers While Respecting Their Privacy in a Post–COVID World". The members of the panel discussion were Carla Michelotti. Retired Chief Legal, Government, Corporate Affairs Officer, Leo Burnett Worldwide, Strategic Consultant, IAA Vice President, Government Affairs; Daniel Goldberg, Frankfurt Kurnit Klein & Selz (FKKS); G'Man Ragothaman, CEO, Aqilliz; Cecilia Alvarez, Policy Director, Facebook's EMEA Privacy; and Dr. Søren Pietzcker, LL.M. (University of Illinois), Hamburg.
The launch event ended with a note by Joel Netty, Senior Vice President, IAA Global who thanked GALA and the IAA Global Team, the panelists and the speakers of the launch event.