I tried a social media detox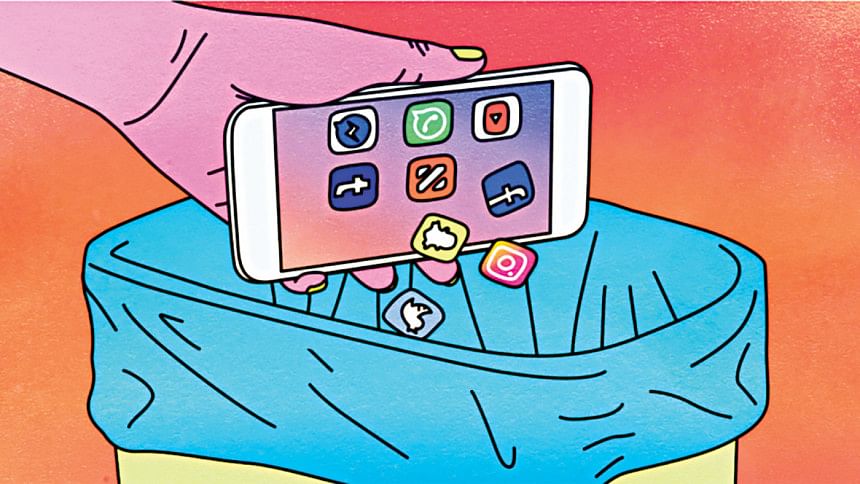 Just a couple of months ago, I had a personal account on every social networking site: Snapchat, Facebook, Instagram, WhatsApp, Tumblr, Reddit, LinkedIn, TikTok, you name it.
I spent an unhealthy amount of time every day either doomscrolling, or just engaging in comment wars left and right. Before I knew it, I couldn't enjoy quality time with my friends or family without documenting it on social media first.
I needed to snap out of it.
"It'll be like ripping off a Band-Aid," I told myself. One fine day, I grabbed my phone and impulsively proceeded to uninstall every single one of my social media apps. I didn't reinstall any of them for the next five months.
Here's what I discovered in the period of time I spent away from social media.
Decreased exposure to anxiety triggers online
As someone struggling with anxiety disorders, I often get easily affected by certain visual content found online. Continuous interaction with social networking apps resulted in either my anxiety skyrocketing or my depression intensifying.
After I distanced myself from social media for a significant amount of time, it dawned on me that I felt much less stressed than when I was going through my social media feed. Instead of taking in a large amount of online content at a faster rate, I was taking it slow, processing one thought at a time while I cleared my head of specific sensory triggers.
Increased amount of spare time
I had more time on my hands every day. All those hours I used to spend tapping away at my phone's keypad, were finally being put to better use.
Not only did I have more time to work, but I was also able to devote an additional amount of time to things that genuinely made me happy, my hobbies and such. Extended periods of doomscrolling gradually became replaced by more productive hours of scrapbooking and journaling.
A healthier level of interactivity with the phone
Prior to my break from social media, I'd never kept a count of how many times I checked my social media feeds. Logging into the five different apps on my phone every few minutes was practically routine.
For someone who couldn't go longer than 20 minutes at a stretch without logging in to Facebook, resisting the impulse to just tap the blue app icon proved to be quite the task. Deleting the app meant that I was no longer (a) up to date with all the chatter on social media, and (b) staying awake till 4 AM going through the comments section of a viral post.
I recently reinstalled two of the social media apps I used to have on my phone. Thus far, I've been limiting the amount of time I spend on each app and I no longer lose sleep over an anxiety-inducing Facebook post. I'm happy to announce that the social detox has been an absolute success.
You can bring the author up to speed on all that she's missed out on social media lately by dropping a note at [email protected]