How many streaming services are too many?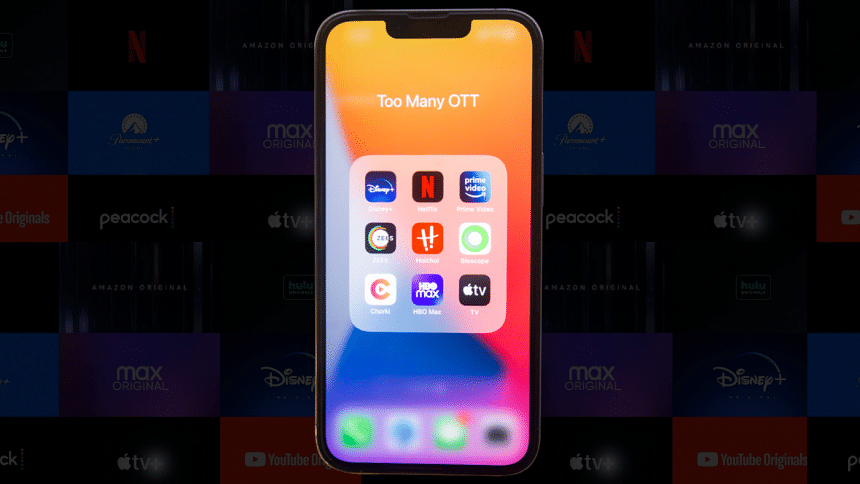 Online content consumption is at an all-time high, a large portion of which can be attributed to the widespread popularity of paid online streaming platforms. These services have developed a very lucrative form of monetisation through tiered and bundled subscriptions at specific price points. Such a model has allowed the pioneers of content streaming like Netflix and Hulu to expand at quite a large scale.
However, with an increasing number of streaming services entering the market, the question arises if the abundance of options for these streaming platforms is really beneficial for consumers.
Methods of media consumption were limited before the advent of online streaming services. Cable TV would stream according to their own schedule. Such inflexibility, plus the bombardment of commercials despite already charging consumers a subscription fee, highlights some of TV's major shortcomings.
Services like Netflix have completely changed the landscape by letting viewers watch their desired content whenever they want to while only charging a much cheaper timed subscription fee – in essence implementing the best of both worlds.
In almost all sectors of the industry, the availability to choose from multiple options gives more power to the consumers, and creates more pressure on the service providers to retain their customers through competitiveness and innovation. A similar trend can be seen in the field of content streaming where the platforms are always adding more and more content to their libraries, streamlining the viewing experience, providing subtitles in multiple languages and  supporting more sophisticated codec and certifications like lossless audio, HDR 10, or Dolby Atmos.
On the contrary, due to stiff competition, these services are also executing other try hard means of distinguishing themselves. For example, Netflix and HBO Max are always overcrowding their media library with their exclusive shows and movies. Meanwhile, Disney+ is removing their older content from other platforms to maintain exclusivity.
In other cases, it can be seen that some seasons of a show can be found on one platform, whereas other seasons of the same show are only available on a different platform. Not every title is available on every region of the same streaming service either.
As these measures end up hindering the overall user experience, consumers are forced to subscribe to multiple streaming services at a time to minimise their compromises. Therefore, the value proposition is thrown out of the window, and many consumers end up either abandoning their desire of consumption or resorting to piracy.
A lack of competition can lead to platforms ceasing their efforts in elevating the consumer experience and introducing unjustified price hikes, while having too many competitors to choose from leaves the consumer in an odd position when they cannot find the specific content they want from a particular platform.
There is no straightforward solution to this dilemma, but if things keep going this way, it may not be economically viable for many consumers to keep enjoying media like they used to.
Mynul thinks that if you expect disappointment, then you can never really be disappointed. Remind him that he copied the quote from NWH at [email protected]