How to get into club football if the World Cup got you interested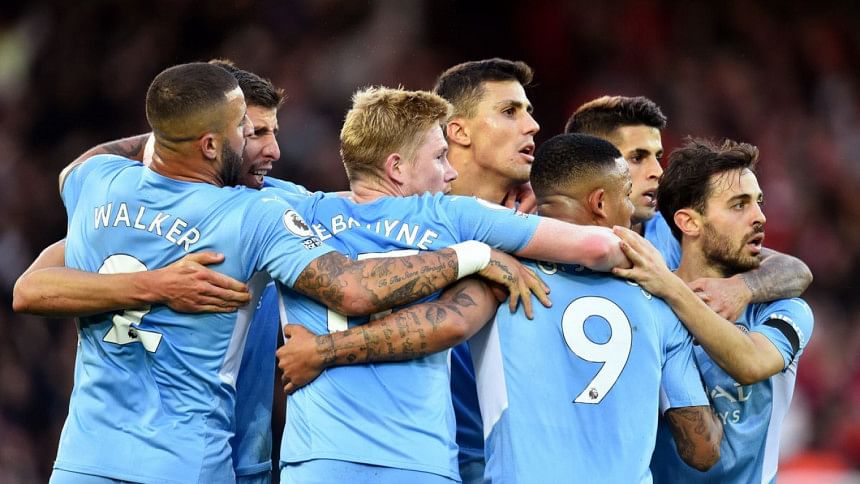 The FIFA World Cup has come to an end with Argentina winning the cup for the third time in their history.
The greatest sporting event on the planet was watched by people of all ages all around the world. However, the World Cup only takes place once every four years. The majority of football played outside of this tournament is club football.
If you've only watched football during the World Cup games, but now want to dive deeper into club football, here's how you can get started.
Choose your team
Club or league football takes place all around the world in almost every football-playing country. However, European leagues like the Premier League, La Liga, and Bundesliga are the most popular ones. Most football fans almost always have a favourite club from one of these top leagues.
Choose a club you want to root for. Which club you want to support is totally up to you. You may decide to support a club because you like a certain player, the club's playing style, or simply because you are impressed by their history and their success.
You don't have to start supporting a team immediately. Watch a few games and take your time to decide which club you will pledge your allegiance to.
Start watching their matches
European football seasons take place between August and May. Most club matches take place during the weekend (Saturdays and Sundays) including the La Liga, English Premier League, and Bundesliga. League games might also take place on Fridays and Mondays, depending on your team's schedule. In most cases, almost all European league matches take place in the evening or late at night in Bangladesh time.
The UEFA Champions League and Europa League take place between Tuesday and Thursday, where kickoffs are usually scheduled past midnight in Bangladesh time. You'll want to follow these games as well if your team is playing because the Champions League and the Europa League bring in some of the best teams from all the top European football leagues. 
Other than these, you might also want to follow domestic league cups. It's best that you stay updated on your team's seasonal fixtures since they might change at times under varying circumstances. 
Follow club football on social media
A great way to stay engaged with your favourite league or team and its players is to keep up with what's happening off the pitch, especially during the transfer window.
For this, start following these leagues, clubs, and players on social media. You should also consider following reliable sports news outlets and top football journalists. Which ones are reliable and which aren't is something you'll get to figure out once you start digging deeper into club football and how the news is circulated around it. 
Join football and supporters' groups on social media
A special thing about getting into club football is that now you are also part of a closely knitted community of passionate football lovers that regularly follow and discuss football with each other. 
To fully immerse yourself in the world of club football, you can join fan groups on Facebook or online forums and interact with many other fans around the world.
Some clubs also have recognised supporters' clubs. Find out whether the club you support has an official supporter's group or club in your country and join them on social media to stay connected with everything that's happening around your club. By doing so, you'll not only get to learn more about your club's history and any current developments surrounding it, but you can also enjoy the occasional screenings these supporters' clubs organise on matchdays.  
Keep exploring
To get a complete club football experience, you can do other things as well alongside watching games and connecting with other fans. 
You can watch football documentaries, play with your favourite club or players in games such as FIFA or eFootball, or in case you want to learn more about the game, there are websites such as FBref and Transfermarkt, along with other online resources that provide detailed statistics about players and clubs.
A football fan who only watches the World Cup misses out on a great deal of drama and excitement that is present in club football. So don't hesitate to get yourself involved in club football if you want to enjoy the game year-round. In doing so, you can become part of a tight-knit community and make memories that can last a lifetime.
Tamjidul Hoque likes to talk about football and checks his emails from time to time, you can contact him at [email protected]