How to get into Bangla folk music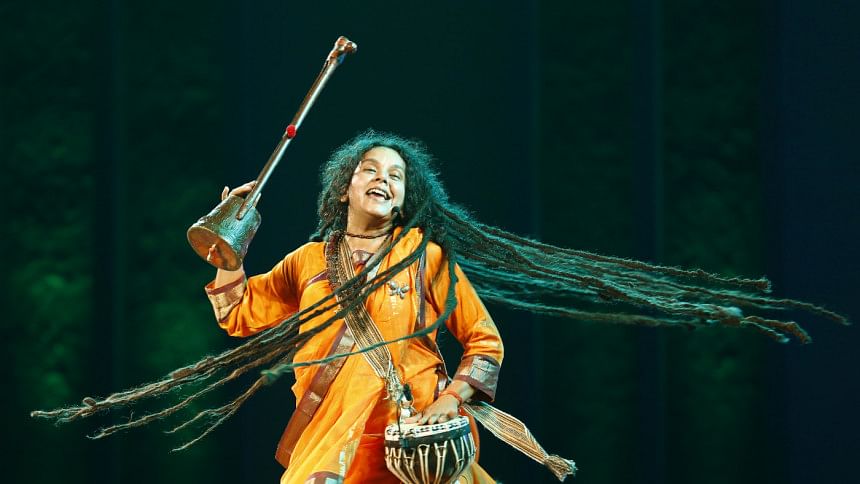 Bangla folk music is a rich and diverse genre that has evolved over centuries in the eastern part of the subcontinent comprising the Indian states of West Bengal and Tripura, and Bangladesh. From the soulful Baul music of the wandering minstrels to the lively beats of the Bhatiali boat songs, Bangla folk music is a treasure trove of culture and history. While a handful of folk songs have been popularised by contemporary artists and production houses, and continue to appeal to the masses, a massive portion of this magnificent genre remains in the dark.
Dabbling in a new music genre can feel daunting but you can follow a few steps to further explore Bangla folk music.
Start with the popular stuff and attend concerts
Needless to say, the first step to getting into Bangla folk music is to start listening to it. You can find a wide variety of Bangla folk music on online platforms as well as through traditional media like television and radio. It helps to start with the most popular songs.
Bangla folk music continues to be celebrated across the musical communities in Bangladesh and India. In fact, many artists have created beautiful contemporary renditions of various folk songs. Coke Studio Bangla, Gaan Bangla TV, and Folk Studio Bangla are some of the more popular YouTube channels you can start exploring the genre with. You can also check for upcoming folk music events and concerts in your area, and experience the energy and excitement of a live performance.
Know the sub-genres
Bangla folk music is incredibly diverse and can be classified into a multitude of sub-genres. Baul, Bhawaiya, and Bhatiali are some of the more popular sub-genres.
Each of these categories has its distinct style, rhythm, and theme. For example, Baul music expresses the spiritual journey of the Bauls and the mystic minstrels of rural Bengal. Accompanied by austere instruments, their music is characterised by simplicity, spontaneity, and soulfulness.
Bhawaiya songs originated in the northern region of Bengal and explore themes of love, romance, and the day-to-day struggles of rural Bengalis. Bhatiali, on the other hand, originated in the coastal areas. The songs, dealing with themes such as rivers, love, and nature, are an assortment of melodious tunes usually sung by boatmen as they rowed their boats. Apart from these categories, Bengali folk music includes many other forms, each with compelling themes and diverse structures. 
Learn to play a folk musical instrument
If you're interested in playing music yourself, picking up a Bangla folk instrument is be a great way to connect with the tradition. Some widely played folk instruments in Bangladesh and West Bengal are Ektara, Dotara, Flute, and Dhol. You can take lessons from a local music teacher and even learn through online tutorials and videos.
Learn about the history and culture of Bangla folk music
Finally, to truly appreciate and understand Bangla folk music, it's essential to learn about the history and culture behind the music. Folk music has long been used to ridicule oppressive social structures and also been a tool to point out the obvious problems in society through the ages. Read books and articles about the history of this genre and its impact on the history of the Bengal region. That way, the themes will not feel alien even if you have had minimal exposure to Bangla folk.
The world of Bangla folk music is a vibrant and colourful tapestry of melodies, rhythms, and lyrics that tell stories of love, loss, struggle, joy and the divine. It remains a testament to the creativity and resilience of people from this part of the world.
Bipra Prasun Das loves music, poetry, and books; send him music and book recommendations at [email protected]