How fan-cams influence football fans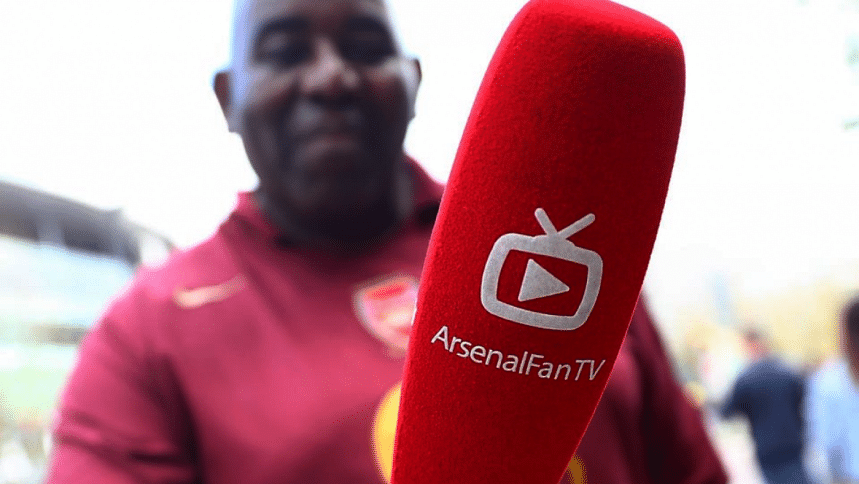 The differing opinions among the ever-expanding football fandom has given rise to many fan pages and groups, keeping an average fan's newsfeed inundated with content. They aren't without their controversy though, with the so-called fan-cams at the centre of a lion's share of them.  
Run by fans, a fan-cam's content is centred around that particular club only. High-profile fan-cams like The United Stand (Manchester United) and AFTV (Arsenal) should ideally use their position to provide fans with a unified platform for their voices to be heard. 
The reality is starkly different. 
More often than not, these fan cams prioritise clicks and reach, rather than their content's quality. They are well within their rights to worry about reach though. After all, even they have to pay their bills. However, nothing is good in excess and the current state of The United Stand and AFTV are the shining examples in that regard. 
Taking advantage of the technological boom and the fans' eternal starvation for content, both Mark Goldbridge, the founder of The United Stand, and Don Robbie, founder of AFTV, have moulded an entire generation of new fans with their theatrics, bogus tactical analysis and scapegoating certain players while building their own cult boasting millions of followers.
Sensational news and claims usually spread like a bonfire among the public. Fan-cams centre their content on sensationalism. Their tactical analyses and opinions are illogical, silly and borderline childish. As these become viral, fanbases are left to face awkward banters from rivals. 
These fan-cams sometimes run agendas against certain players to increase their popularity. Mark Goldbridge runs agendas against every United player to gain reach for his channel. Harry Maguire and Luke Shaw have been the most consistent victims of his senseless targeting. 
Things are even worse with AFTV. 
Don Robbie allegedly encourages AFTV to do all things ridiculous. Granit Xhaka, Mesut Ozil and recently, Pierre-Emerick Aubameyang, have been scapegoated by AFTV for Arsenal's poor performances. Such is their quest for clicks that even the legendary Arsene Wenger wasn't spared. Instead of unifying the fanbase, they took advantage of the Gooners' discontent, incessantly trolling and even abusing the stalwart to make his swansong toxic. 
They didn't help the Gooners with their overzealous celebration of mediocrity either. Their content and antics gained Arsenal the nickname 'Banter FC.'
AFTV's theatrics have made their content a goldmine of memes. The post-match show and the watch-along of Goldbridge are prime examples in that regard. Their sheer disregard for the best of their clubs has caused genuine fans to wonder whether or not these fan-cam hosts really care about their club.
Our passion as fans is immense. Unfortunately, there are many trying to exploit our passion for their own gain. At this age of limitless content, we should be careful in our selection to preserve the soul of our club and fanbase. 
Inqiad Bin Ali can be found deep in thoughts at [email protected]