Has anything changed about road safety since 2018?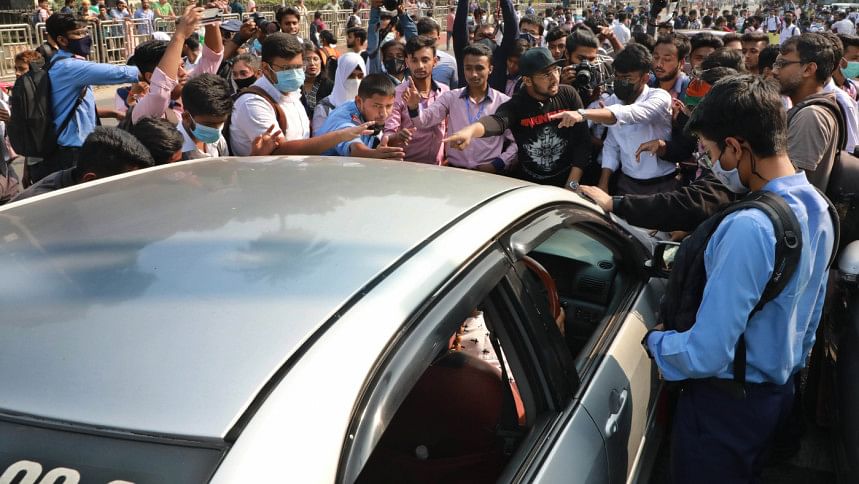 On November 24, 2021, 17-year-old Nayeem Hasan left home to attend classes in his college just like any other morning. Little did he know it was the last time he would step out of his home, and that he would not be able to reach his college. Not then, not ever again. 
On his way, Nayeem was hit by a DSCC compactor vehicle. He was heavily injured and upon being taken to a hospital, the doctors pronounced him dead. The innocent dreams of a teenager, hopes of his parents, all shattered in a moment just like that. A human lost, and the void in the hearts of their family never to be filled.
It was later found out that the vehicle was driven by a "cleaner", and not the registered driver. The driver fled after the accident.
A day after, a graphic designer working for a local newspaper company was killed after a garbage truck hit his motorcycle from behind. On the same day, a bus en route Dhaka collided with an auto-rickshaw, leaving three college students dead. In both cases, the respective drivers fled from the spot. 
Such news has honestly become a part of our lives, where accidents leading to deaths have become a norm. In fact, according to data by Bangladesh Jatri Kalyan Samity, 3222 people lost their lives in road accidents as of June this year.
After Nayeem's accident, students of Notre Dame College, where Nayeem was a student, took to the streets demanding stricter traffic rules and road safety. The scene was very reminiscent of the 2018 road safety protests following the deaths of two school students in road accidents. 
The students had laid out their demands then which included punishment of the guilty drivers and asked for organised road safety laws, such as the proper use of traffic lights, and a law which would punish drivers without licenses. 
More than three years on, has much really changed regarding the state of road safety in Bangladesh? Accidents have continued to occur, in fact, according to Bangladesh Jatri Kalyan Samity, road accidents have increased since 2018. 
There's still no regard for the use of traffic lights and zebra crossings. Bus drivers continue to get paid low wages, for which they feel the need to overspeed and overtake other buses to complete more trips, therefore leading to accidents. Bus stops continue to be of little use.
Many vehicles still run without proper fitness and, in many cases, unlicensed drivers are driving. Teenagers, who are supposed to be in school, are obliged to drive heavy lorries and trucks for the sake of earning that extra bit of money for their disadvantaged families. 
As accidents continue to occur, we again go back to wondering when roads will actually be safe for commuting. When people will not have to think twice about using public transport such as buses, and they won't have to decide whether to dangerously jump on a running vehicle or to use an alternative, expensive way of transport.
As our country continues to develop economically and gain more recognition globally, it is of utmost importance that road safety is given its priority. It will take some time for everything to improve, but a small step is still a start for bigger things to happen. In complete honesty, people's lives have many problems in it and people have a multitude of things to stress about, but getting rammed by a bus shouldn't be one of them.