A Glimpse Into the Animation Industry of Bangladesh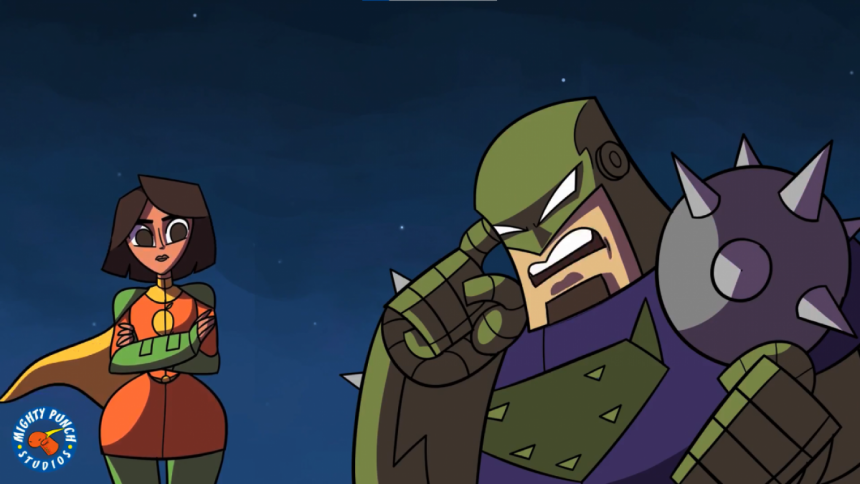 Whether it's Miyazaki romanticising the monotonous tasks of everyday life, the slapstick humour that pervades Tom and Jerry, or the satire seen in Rick and Morty – animation as an art form deals with a range of emotions. From stop-motion to rotoscoping, the world of animation is vast and versatile. While cartoons have been present all through our lives, it begs the question: where does Bangladesh stand in the industry of animation? 
While Bangladesh might not have made strides globally, it would be unfair to say that progress hasn't been made. While the likes of Meena and The Adventures of Montu Miah were aired in the early 2000s, the prospect of making animations was limited in the realm of TVCs during that period. Nonetheless, with a handful of studios popping up in the scene, things have taken a much more positive turn. 
Mighty Punch Studios, dabbling mostly in publications, adapted their iconic comic 'Captain Kathal' into a short 2-minute film. The film was directed and written by Oishik Jawad and Junaid Iqbal Ishmam, alongside a team of seasoned veterans as well as aspiring young artists.
Oishik Jawad states that Bangladesh is a long way off making any impact but the rate of growth is promising. He says, "New artists and animators have the internet to show them the industry standard so that they can catch up to it." The director also hopes to see more artists pick up animation as a hobby.
Elsewhere, Prolancer Studio has undertaken a biographical project on Sheikh Mujibur Rahman. Films like these are not only vital from a cultural standview but also an educational one. On the other hand, Ogopogo Studio is the stop motion expert – doing work both globally and locally. Their projects are quirky, colourful, and brimming with life. 
It would be wrong to claim that this recent crop of studios came out of the blue. While the groundwork is not solid enough, some projects have proven that undertaking a full-fledged project is possible. Notable movies include Murgi Keno Mutant (2011) and Tomorrow (2019), both of which are well-produced pieces in their own rights, with Tomorrow even garnering global attention by winning the Best Animation Film Award at the Cannes World Film Festival. With the monthly victory, "Tomorrow" has now qualified to compete in the final event of the festival. 
Fahim Arif, co-director of the award winning short film "Falafel Sundays", reflects on the country's lack of development. He says, "Whether it's due to competition from neighbouring countries or lack of homegrown resources, the industry hasn't been able to gain as much of a foothold as it could have." However, he appreciates the rise in the number of self-taught animators, mostly in the commercial field, which will directly impact the demand for higher-skilled animators, which will, in turn, lead to training new talent.
With an optimistic tone, Fahim Arif claims that he would love to see more independent shorts made in the scene. He goes on to state there is an untapped potential locally in the form of festivals – one which he hopes to take advantage of in the future. With passion, proper infrastructure and the right people leading the way, it will only be a matter of time before our rich culture is utilised fully and hits the big screen.
Abir Hossain is a failed SoundCloud Rapper. Tell him you too can't find anything to rhyme oranges with at fb/abir.hossain.19