A fan's guide to surviving the football transfer window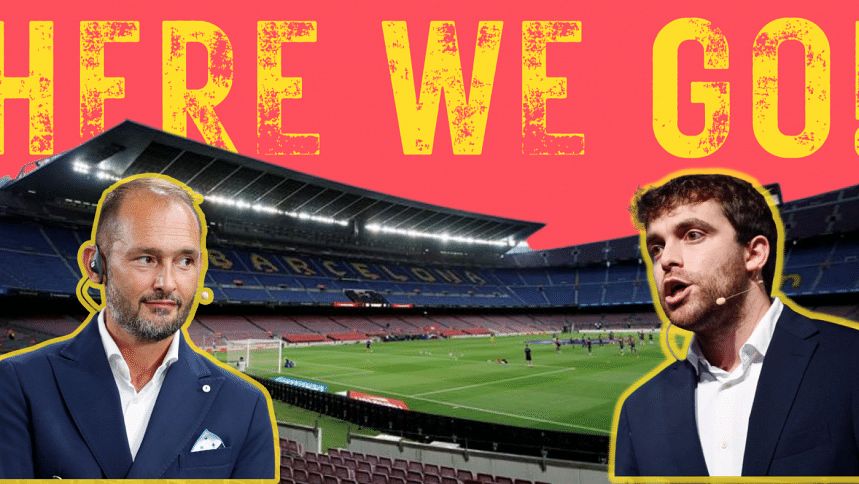 Navigating through the transfer window is probably the trickiest job for a football fan. Amidst the plethora of contradictory news and doctored photos, it's easy to get disoriented. I'm sure there was a time when we all fell for photoshopped images of players in their probable club's jerseys, thinking the deals were already wrapped up.
Over time though, we came to realise that pictorial evidence is nothing but fool's gold unless they are released through the club's official channels (website and social media). Desperate to hear some positive news on our beloved clubs, we often end up believing anything we are served. Amidst our passion and excitement, it's easy to get carried away while consuming transfer rumours. Still, we must be careful when it comes to believing them. After all, the regret of having our hopes destroyed is cruel and irreversible.
The growth of social media, particularly Twitter, has given careers to many sports journalists. While consuming rumours, it's wise to not believe clickbait which make popular and positive claims out of the blue. Their red flags are obvious. They never talk about transfers other than the most high-profile ones with the most social media engagements. They also come with fancy usernames and bios which make them look like transfer gurus.
Many of them gained hundreds of thousands of followers by playing with the emotions of fans. Their blueprint is all too familiar. They make popular claims during drawn-out transfer sagas and repeat their fully authentic and verified positive claims. When things don't pan out accordingly, they simply deactivate or come up with top-secret insider info to give credibility to their lies.
This isn't to say social media is completely hopeless. It's quite the contrary.
Many well-known and reliable football news outlets have a massive social media presence, providing regular updates on the most random of transfers. Journalists also make their presence felt among the vast online community too, providing the most minute contract details and getting closer to fans via podcasts or livestreams. Most reliable journos have verified accounts, and have fans and even players alike gushing praise for their work, cementing their credibility further.
As their reputation soars, some erstwhile reliable journalists' obsession turns towards clicks and followers. To achieve that, they often repeat the news and make claims at odds with official figures. Fans need to avoid these recycling merchants.
The rise of news aggregator accounts has made transfer news more streamlined and refined for fans. Covering clubs or leagues of a particular country, the aggregators filter out all the illogical and phoney claims to give fans the most accurate possible information from trusted sources. Some of them have pre-determined tier systems to instantly verify the actual reliability of a source- making the fans' job of consuming rumours straightforward.
Sometimes, clubs brief journalists as a negotiation tactic. More often than not, they make the most obvious or even fake claims as a means of psychological pressure. These are easy to filter out. Their briefs are just rephrased by outlets and journos with no meaningful update.
Transfer windows are like a roller-coaster ride with their fair share of thrills and spills. As fans, all we can do is wait and hope for the best for the club we fervently support.
Inqiad is a long-suffering Manchester United fan and a self-proclaimed Targaryen. Contact him at [email protected]