Extreme UV index in Dhaka: Here's how to protect yourself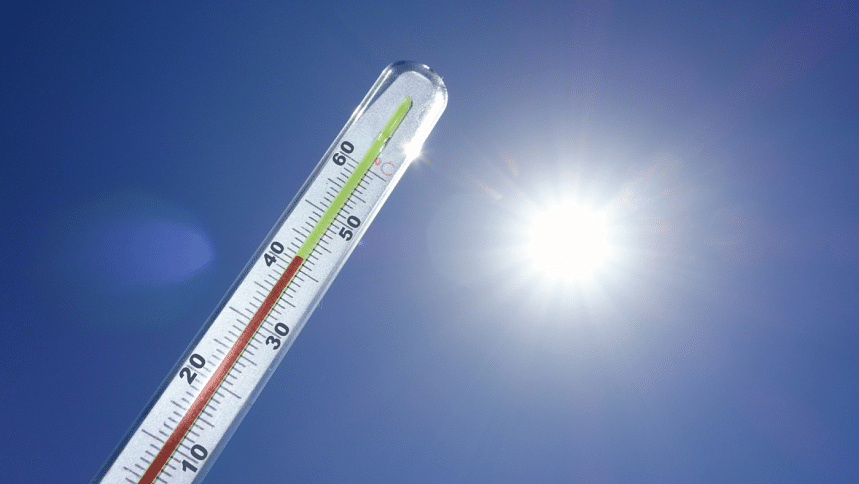 The temperatures in Dhaka have been at an all-time high. With the heat waves pouring in early, Dhaka's UV index is averaging at 11, rated "extreme". The sun is not backing down in the next few days either. The index forecasts are as high as 12 during peak hours of the day. 
Apart from sunburns, premature ageing, and susceptibility to skin cancer, prolonged exposure to UV radiation can suppress the immune system. Dehydration, heat strokes, and other diseases like influenza, diarrhoea, etc are also common during this time, along with potential damage to eyesight. 
To protect yourself against the sun's wrath, here are some pro tips you can follow. 
Avoid open spaces
During peak sunny hours, which are usually from 10 am to 4 pm, it's best to avoid being in open spaces. If you have no choice, however, seek places with shade, like indoor cafes or restaurants, libraries, air-conditioned malls, etc. 
As for students and office goers, opt for buses, taxis, or CNGs during the day instead of bikes to stay well protected from the sun. If air-conditioning is not an option, get yourself a rechargeable portable fan and stay in well-ventilated areas. 
Wear comfortable and lightweight clothing 
Cotton clothes are your best friend in this weather. Wear breathable but impermeable tightly woven fabrics that prevent radiation from reaching your skin. Use hats and scarves to protect your head. Choose sneakers and pump shoes over slides or flip-flops. Cool-toned colours and long sleeves can be a good combination if you're dressing formally. 
Use sunscreen 
Use a broad-spectrum sunscreen with an SPF (Sun Protection Formula) of at least 30-50. Depending on your skin type, you can either choose a mineral or chemical sunscreen.
Apply it 30 minutes before going outside and reapply every two hours, especially if you're sweating or swimming. Waterproof sunscreen is better for long wear in humid weather like ours. Don't just apply sunscreen to your face and neck. Your arms and feet need protection as well. 
Don't throw shade, embrace it
A wide-brimmed hat or cap can provide extra protection to your face, ears, and neck. Even better, if you carry a foldable umbrella that guards you from all sides. Invest in a good pair of sunglasses with UV protection technology to protect your eyes.
Stay hydrated
Drink plenty of water to prevent dehydration. Carry a refillable water bottle, preferably a thermal one that keeps water cool. Regular showers also help to keep your skin hydrated. Especially if you're fasting, during sehri and iftar, include hydrating fruits and vegetables like cucumbers, watermelon, and citruses in your diet to keep your body hydrated for a longer period. Carry saline and glucose powder for emergencies.
These measures may not fully eliminate the risks associated with UV radiation, but they help prevent extremities and cope momentarily until the heat wave passes.
Joyeeta is addicted to reels and grappling with procrastination. Pull up for suggestions at Instagram.com/smolbabyjo