COVER STORY
EXAMS CANCELLED: Should We Celebrate?
Many of us approached 2021 as if the coronavirus would magically disappear and the world would slowly return to normalcy. Unfortunately, that did not work out. With even more cases every day, the uncertainty piled on.
While many students have had to cope up with the loss of loved ones, others felt underprepared after doing a whole year worth of classes online. Naturally, due to unforeseeable and inconceivable circumstances, students found it extremely difficult to cope up with their academics alongside maintaining a stable mental health and resorted to demanding that the O & A Level examinations be cancelled. The risk factor of catching the virus was the most prominent contributing factor to the exam cancellation. Although their reasons are justified under the current circumstances, will the future implications work out in their favour, in the long run?
As Edexcel has decided to cancel exams worldwide, drastic measures were taken to grade the students. Schools have had to take mock after mock exams to determine their final grades. To make matters even more hectic, the board has also offered schools a chance to provide students with "unseen papers" made by them. Ultimately, the whole thing boils down to sitting for exams at home. Edexcel has declared that they will also provide their own checkers to get a better understanding of a student's skills and to ensure accuracy. On the bright side, these are just options; the unseen papers are not mandatory.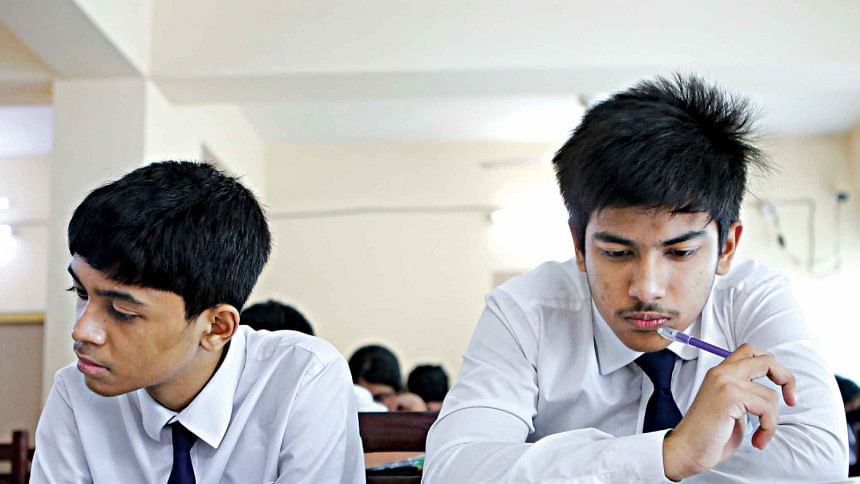 Unlike last year, many Edexcel students are quite unhappy that the exams got cancelled. Others have mixed feelings.
Arique Hussain, A2 student of South Breeze School, mentions, "I think there are two sides to the coin here. I am glad that I don't have to sit for exams physically where chances of contracting the virus would increase exponentially and being an asthma patient myself, my life would be at risk. On the other hand, the increased workload and early deadlines set by the examination board have been taking a toll on my fellow students and myself both mentally and physically and it seems sitting for an actual exam would be less pressurising."
It is no surprise that exam cancellation has also led to a lot of students slacking off academically which may have some severe implications in the future. Thus, many students are concerned that they will have to put in extra effort in their universities.
"Without the exams, the degree of how much a student has learned sitting at home, in my opinion, will fluctuate drastically from one person to another. I think some won't be prepared and will be forced to start from ground zero in university while others who kept their studies in check will go into their freshman year well prepared," says Faraz Rahman Khan of Mastermind School. 
Unlike Edexcel, Cambridge has not cancelled all international O & A Level examinations but has rather opted for school assessed grades only for the countries whose governments cannot allow them to proceed with the exams. After the official government request had been sent to the board, weeks of waiting had finally concluded with a formal update from Cambridge announcing that Bangladesh would carry out the predictive grading system in place of physical examinations. Although relieved, many students are still concerned about what it means for their future. Some fear that they might fall behind in university due to the lack of overall academic preparation as aforementioned, while some worry that they may or may not receive the grades they truly deserve.
"This past year has been extremely strenuous for me, and many other students who have been eagerly waiting to sit for a fair exam to judge their true potential. However, due to the uncertainty of Covid-19 and having to adapt to remote learning at our respective homes, it's been really stressful to devote focus and concentration to what was being taught in online classes. Even students like me, who maintained perfect attendance throughout the academic session, were left in a whirlpool of dilemma as to how we will be graded this year. Previous year's algorithm? We definitely did not want that," states Azrin Hoque, grade 12 student from Scholastica.
She adds, "the weight of the entire situation also took a toll on my mental health. I knew I would be at a disadvantage in terms of the offers I receive from universities and whether I might possibly end up with the grades that I most likely deserve to get a firm acceptance. The possibility of being looked down on by employers and recruiters in the future at my workplace for not fulfilling certain criteria at high school, compared to others who did in previous years, also added to my anxiety."
Md Ashfaque Alam, a Mathematics teacher of Cambridge curriculum provided his valuable input, saying, "There will surely be a lack of confidence amongst the majority of the students as they, themselves, will realise how they achieved their grades. They might even be ashamed of sharing their grades upon realising that in many cases they do not truly deserve them. This insecurity regarding their achievements might affect their confidence in the future which might further affect their success in their respective fields."
He concludes, "Lastly, this batch will always be labelled as the 'auto pass' batch in the society which is again likely to meddle with a lot of their self-esteem. However, at the end of the day, it all comes down to the individual and how they decide to let this experience shape them and move forward."
To sum up, the exam cancellations will certainly cause difficulties for many, whether that is in terms of keeping up academically, self-confidence issues or even being disregarded in future employment opportunities. However, safety being the primary concern, the student's demands for reviews and reconsiderations stand justified although the ultimate outcome of each person will solely depend on themselves.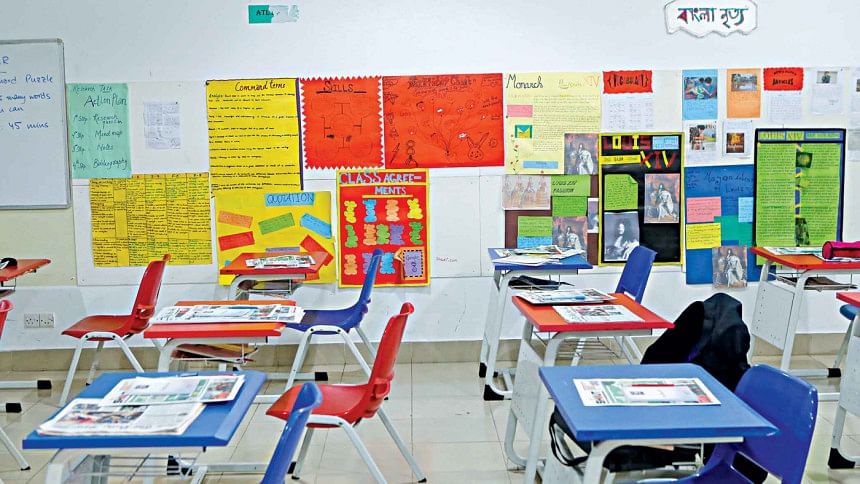 Abhoy cannot really fathom the fact that AOT has ended. Suggest him more manga to read at [email protected]
Anusha often has a lot on her plate. Send her memes and motivation at [email protected]