Documentary films are more important than you may think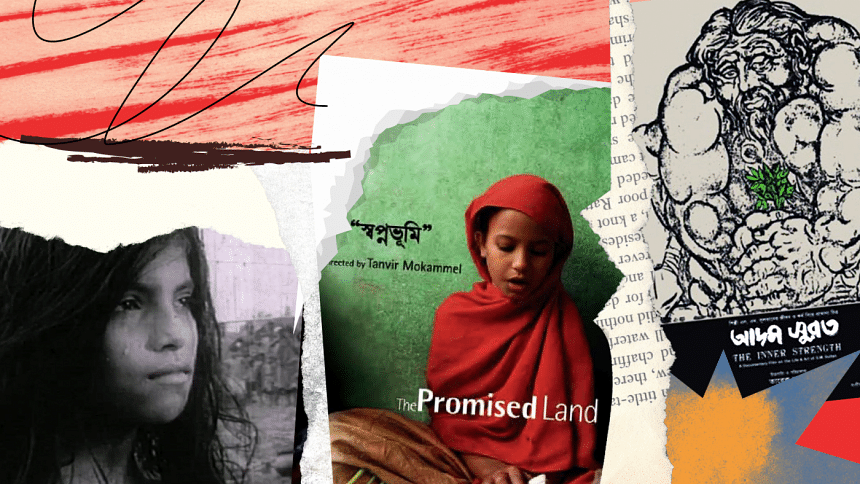 Recently, I managed to watch a screening of Beyond The Wave, the story of Nasima Akter – the first Bangladeshi woman surfer. I had very little idea what the movie would even be about, and even though I could tell upon watching it that the film was produced under a strained budget, I remained transfixed by the facts that were laid right in front of me. So much so that later that very night, I spent hours on the internet, trying to learn more about this rather unconventional genre of film and the many ways it has impacted this country, even though for most of its lifespan it has existed in the shadows.
Documentaries have always held the monumentally important, yet frequently overlooked, task of telling stories that already exist. Instead of opting for creating fiction, they prefer the bizarreness of reality. Every year we see more and more filmmakers of all calibres try to make their own documentary films, showcasing truths of the world around them, distilling them down to form a rich story that does not compromise on facts. A lot of this is done with very little funding from producers, and despite it all, documentaries have had a significant global impact as another genre of film. They deserve not just recognition, but to be celebrated for all they have achieved.
From 1971's Stop Genocide (Zahir Raihan) to 1989's Adam Surot (Tarek Masud) to 2007's Swapnabhumi (Tanvir Mokammel) to 2012's Are You Listening! (Kamar Ahmed Simon), documentary films in Bangladesh have told vivid stories about communities and events often undermined by most other media. The stories they tell are snapshots of history that pass us by, the incredible events that we often fail to notice simply because the cultures we live in end up ignoring them. Make no mistake, documentary films may be an unconventional genre, but they deserve to be acknowledged as an art form for telling powerful stories about humankind, no matter their creed or class.
Although these films have made waves in international communities, even winning awards in many cases, they are still heavily underfunded and overlooked as a genre in our country. The reasoning behind this is simple, since fiction stories can be made to be more entertaining, they have more value as a business. Hence, the Bangladesh Film Development Corporation and television broadcasting channels see no reason to provide funding for documentaries.
Most documentaries that are worth any note are usually completely independent productions or are somehow funded by international welfare organizations. And yes, this does mean that the world of documentary film is also marred with a number of films produced solely for propaganda, but lovers of the craft have again and again taken it upon themselves to use this medium to tell stories they simply cannot tell in fiction.
Of course, even beyond the few names I have mentioned, there are countless more to discover, I myself am still finding out about new documentaries pertaining to stories I didn't even know existed. Even without the help of major funding from any corporation, it is astounding to me how much they have been able to accomplish.
Raian is currently upset at the dust that settles on his computer keyboard. Send him cleaning tips and tricks at IG: @raian_is_burning