Dissecting The Intolerance Towards Korean Wave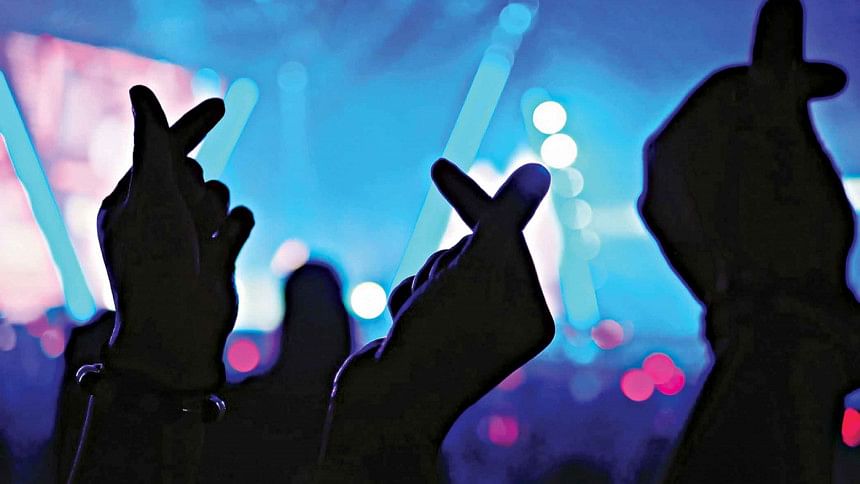 As an avid K-drama fan and the occasional K-pop listener, I have come across many people who passionately despise the Korean wave. Interestingly, most of these "haters" have never experienced anything related to the Hallyu.
Rather than getting needlessly defensive or aggressive about it, I decided to take a closer look at this unabashed hatred and rejection.
A Flawed Idea of Gender
Most people offended by Korean pop culture think BTS is all there is to the Korean wave due to their lack of exposure. Consequently, their primary reaction revolves around mocking male idols for their "feminine" appearance. To find something funny or inappropriate on grounds of being masculine or feminine is another way of saying gender is definitive – which is not the case.
The traditionally accepted behaviour ascribed to a specific gender is not set in stone, rather a cultural creation turned into the norm. Therefore, the idea of masculinity and femininity itself is a constructed normalcy, not an absolute truth. Reflection of this fluidity is readily available in the fashion world as well.
The idea of "manly men" that most people refer to while calling out the male K-pop idols as feminine is mostly based on the image of a man in modern western clothing with no make-up or accessories. However, what is considered manly now was not considered so for most of human history. For most of both Western and Eastern fashion history, wealthy men with social standing wore colourful clothes, coats with frills, makeup and jewellery. They were not considered feminine then because the definition of gender is space-time specific, therefore subject to change. Rejecting a subculture based on non-conformist fashion only goes to show the extent to which we have internalized the patriarchal construction of gender norms.
A Colonised Mind
Usually, the same people who hate the very word "Hallyu" have no trouble worshipping Hollywood. People will look at you like you sinned if you accidentally say "Saranghae", but admire you if you speak fluent English. Yes, one entertainment industry might be better than the other and one language might be universal, but that is completely subjective. That subjectivity is lost when, despite having no prior experience, you start believing a subculture is essentially inferior just because it is Asian.
This is a classic example of a colonised mindset that still subscribes to a Eurocentric narrative by subconsciously believing that anything from "the West" is inherently better than anything that comes from "the East". We may not be visibly colonised anymore but the cultural hegemony blinding us is a definite sign that we have yet to decolonise our minds.
Yes, you might not like the music, food, drama, fanbase and a lot of other things once you have tried dipping your toes in Hallyu. But if you are blindly hating the entire subculture without ever having experienced it, it is worth asking yourself why. And if by any chance you manage to look past the obvious racism and patriarchal mindset, what is on the other side might surprise you.
References
Mediterranean Journal of Social Sciences (October, 2013). Construction of Gender through Fashion and Dressing
Tazreen is your typical angry liberal arts student who likes to blame it all on capitalism. Send her anger management tips at [email protected]