DC Gets It Right With "The Suicide Squad"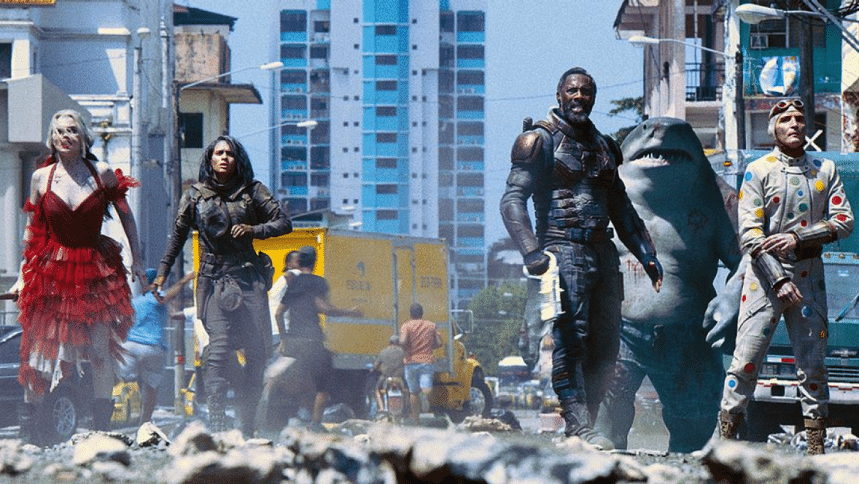 WARNING: SPOILERS AHEAD
After years of putting up with terrible DC movies, I had almost lost hope that they'd ever make a half-decent movie ever again. Thankfully, James Gunn came in and rescued a movie franchise that has been surviving on the pocket money of DC fanboys.
Banter aside, let's talk about why James Gunn's The Suicide Squad is an absolutely wonderful experience from start to finish. 
I don't just recommend the movie to fans of DC or fans of the superhero movie genre, but to anyone who wants to spend around two hours being entertained.
A reason why some superhero movies and TV shows fail in the current era of entertainment is that you can't just make a superhero movie and expect people to love it. Without drizzling in some other elements to fall back on, whether it's some light comedy or social commentary, you may find yourself starting on the wrong foot.
DC suffers from this syndrome particularly because of its history as the darker and edgier brand of comics. And I'll be the first to admit that this image is exactly why a lot of us love DC. But it really doesn't cut it in the format of a movie in the present era.
Where The Suicide Squad takes the cake, is that it knows when to switch between being a serious movie, and being a nonsensical comedy. At the heart of it all is James Gunn's directorial style, which isn't heavily reliant on just rinsing and repeating the same three tricks over and over.
This isn't to say he has an unlimited number of filmography techniques in his arsenal, but that he knows how to use what he has in creative and interesting ways. His framing of shots and use of transitions are the two you'll notice most often while watching The Suicide Squad, and it almost feels like a palate cleanser in between scenes.
The signature James Gunn soundtrack selection is also present here, with tracks that get you in the exact mood for the different scenes throughout the movie. One thing that I think is the highlight for me after watching so many desaturated DC movies, is the use of colour. From switching between bright to darker palettes between happy and tense scenes to sometimes completely reversing the two, all of that plays with your brain, teasing and tricking it to be surprised.
Finally, there's the cast. All of them played an excellent role, switching between dark and broody DC, to slapstick comedy when needed. Two, in particular, who stood out were John Cena (because he is in the credits but I didn't see him?) and Daniela Melchior for her fantastic acting.
The plot isn't overly ambitious, and it really doesn't take itself too seriously. But the beauty of the movie is that it not only keeps you watching with its comedy and action but also rewards you with some of its heartwarming moments that make you question whether these characters are villains or not.
If you're a fanboy, you'll watch this anyway, but understand that this should be the base upon which DC builds its cinematic universe going forward. For those of you who quit on DC after all the other movies, give this a chance. I think you might just enjoy yourselves.
Aaqib Hasib was once an avid comic collector and DC fan. Email him at [email protected] to see his collection if you're concerned he is on Marvel's payroll.