In conversation with Manas Singh, CEO of STS Group
Glenrich International School is preparing students to develop their skills in becoming globally applicable in the future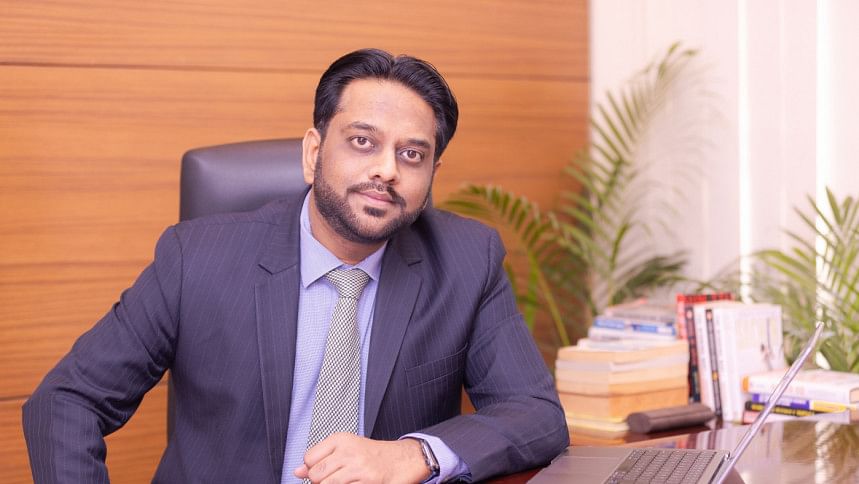 The Daily Star (TDS): The STS Group has decided to launch a new school named "Glenrich International School". Tell us more about the thought process behind introducing this new school.
Manas Singh (MS): 20 years ago, with a vision to start a premium school with an International Baccalaureate (IB) curriculum, we launched International School Dhaka (ISD). In 2009, we introduced DPS STS School (Delhi Public School), an exceptional Cambridge curriculum school. Both schools have been highly successful and are arguably the best schools in their respective curriculum categories. Apart from being a top school from an academic perspective, in today's context, there is a need for a school to prepare students for employability internationally. Global employability always remains our primary focus.
The aspirations of parents to have their children graduate from a quality educational institute and get employed all over the world, both in the public and private sectors, play an essential role in influencing our thought process. Schools have to prepare children through holistic development. We came up with the concept of "school of life", a school that prepares students for life, and with that ambition, we launched Glenrich International School. This concept helps prepare students not only for jobs but also develops their skills such that they become globally applicable in the future.
TDS: Dhaka has an abundance of Cambridge curriculum schools. Why did you think of introducing another such school?
MS: Cambridge is a globally accepted curriculum, which will help students in global employability in the future. Every year, more than 13 million students study in schools in Bangladesh, but there are only 80-90 Cambridge curriculum schools. There is a huge potential to start more Cambridge curriculum schools. Our experience of running a successful school also tells us that Cambridge is the way to move forward.
TDS: What are your thoughts about the Bangladesh education sector? Does it have the potential to grow further?
MS: Almost a million students take higher secondary exams every year in Bangladesh, and that number is growing gradually. Moreover, 50,000 students move abroad to study at different universities. With these numbers in place, both from an economic and academic standpoint, I think there is a massive opportunity for Bangladesh's education sector to embrace the growth potential. I also believe that there is scope for many new schools to come up.
TDS: On the cusp of digitalisation, how do you see the education sector embracing technological advancement?
MS: If you have to prepare students for tomorrow, you have to run schools accordingly. Technology is the backbone of any school that aspires to prepare students for the future. Most schools follow the traditional teaching method of using a blackboard or whiteboard. Nowadays, studies are moving from just chalk and talk, to more visual mediums. The technology that we follow at Glenrich International School is digital board-based studies. Although expensive, it creates fantastic experiences for students, and this concept is widely accepted in top schools across the world. We also use the Google Classroom platform, where much collaborative work can be done. Additionally, we have introduced an app-based system, ERP, through which parents can see their children's progress and pay the tuition fees.
TDS: Tell us more about Glenrich International School.
MS: Glenrich is spread across 2.3 acres in Satarkul, Sunvalley. We have more than 80 classrooms and over 20 labs. We have state-of-the-art infrastructure, and some of them are being introduced in Bangladesh for the first time, such as the skating rink and indoor gymnasium. We also have an amphitheatre in our library and created a planetarium where students can sit in a circle and watch videos.
Apart from these facilities, we have a parent experience zone for when parents come to pick up and drop off their children. Furthermore, we are planning to hire the best teachers from Bangladesh and 10-15 percent of teachers are going to be expatriates from other countries. Glenrich is also known for the top USPs (unique selling propositions) that we are introducing. For example, we are introducing robotics as a regular subject. We also provide certified music programmes by the ABRSM board of the Royal Schools of Music in London and language programmes accredited by Alliance Francaise. We are introducing the French Language as a regular subject from grade one so that children can speak French fluently within three to four years. Lastly, we are introducing a company called MathBuddy, where Math will be taught in a technology-based manner.