Career options if you have basic computer skills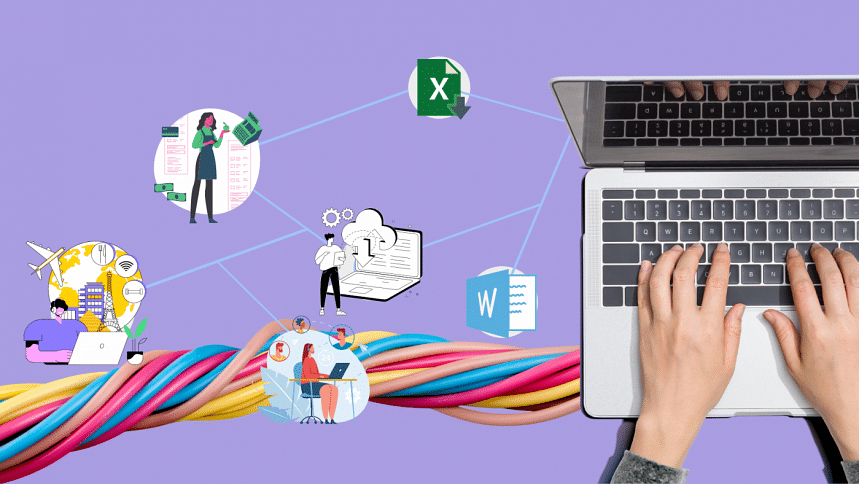 "Proficient at using Microsoft Office." Being able to add just this one line to your CV can open up a host of career options for you. With this one requirement in common, said options do need a couple of additional skills specific to each, such as communication and organisation skills. But having the essential tech down makes it very likely for you to easily find a match. 
Here are a few career options if you have basic computing skills.
Customer service representative
Customer service representatives work for businesses that require customer engagement, including retail stores, banks, and insurance companies. Therefore, if you meet the requirements, you are likely to be able to choose which industry, and what kind of environment you want to work in.
Customer service representatives work directly with customers to provide assistance, resolve complaints, answer questions, and process orders. For this, you will need typing and data entry skills, as well as familiarity with programs like MS Word and Excel. Good communication skills are absolutely necessary, as you will have to interact with customers with a positive attitude and empathy to resolve their problems. 
Data entry clerk
A data entry clerk is a professional responsible for transferring paper formats into computer files or database systems. Like customer service, this position is available in a wide range of fields. 
They handle typing in customer information provided directly into an electronic format, creating spreadsheets with large numbers of figures, verifying data by comparing it to source documents, updating existing data, etc. This requires fast typing and a good grasp of word processing tools like MS Word and Excel. Additionally, this job requires the ability to concentrate and be precise. 
Travel agent
There's quite a lot of demand for travel agency services in Bangladesh. Your success as a travel agent depends on your record of being able to find out the best deals for your customers. It's a pretty interesting and rewarding job, with a variety in the kind of information you are dealing with.
This job requires good browsing and navigation skills, and knowledge of computer reservations systems, global distribution systems (GDS), and e-travelling. You will also need to communicate with customers and help them find transport and accommodation suited to their needs, and communicate with hotels, airlines, etc to make reservations and payments. Therefore, multilingualism, most commonly proficiency in Bangla and English, is a big advantage. 
Cashier 
A cashier is a retail professional who scans items to ensure prices and quantities are correct, assists those who need help or advice on products, and handles returns and exchanges when necessary.
To be a cashier you simply need to know how to use a PC, and have the will to learn how to handle electronic equipment such as cash registers and card readers. You might also need to know some basic math and the use of a calculator. Small talk and smiling at customers might also be asked of you. 
These are by no means the only options available to you when you have basic computer skills, but they are a few of the most commonly available ones. The range and scope of career options are quite large if you look out for them and are smart with how you present and market yourself.