"As both hobby and habit – reading is the best."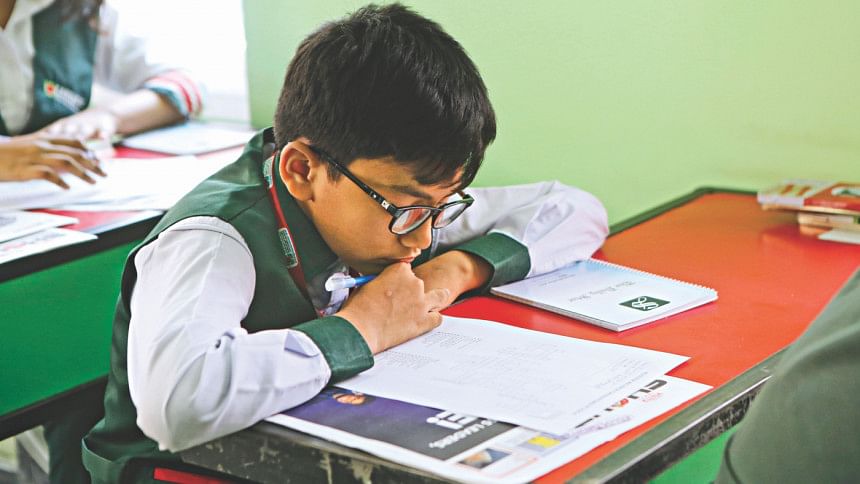 The last stop of the school round of our campaign "Master Reader", in association with Igloo Ice Cream, took place in Cardiff International School on December 1, 2019. After visiting schools in Dhaka, Narayanganj, Gazipur and even the port city of Chattogram, the campaign concluded its school round with the final round to be held in the near future.
Nine students participated in the day's activities — the low turnout because the annual exams were underway; the students were from Classes 5 to 9. All the students were familiar with the activities. They even conversed in detail about the significance of reading as a habit. At the end of the day, they spoke about their interest in writing for both the newspaper format and online edition of The Daily Star, collecting email addresses and showing enthusiasm in being published.
The students took part in a crossword puzzle game where the students used an issue of SHOUT to find clues for the puzzle, in a given amount of time. After the word game, the students took part in a relay reading activity. An article from SHOUT was selected by the jury; one student had to start reading the article, quickly followed by another student at the instructions of the jury member. They were judged based on their fluency, projection, speed, and overall grammar and punctuation while reading.
Each student was scored and the numbers tallied to find the top two performers of the day. Husna Zannat Ruuhii and Aliza Ayanaa Chisty, both from Class 6, were declared the school round winners from Cardiff International School.
The school round winners will get the chance to represent their respective institutions at the final round of Master Reader, where they will be competing for the championship title against students from nine other English medium schools from all over the country.