Become popular on the Internet with Sellout.com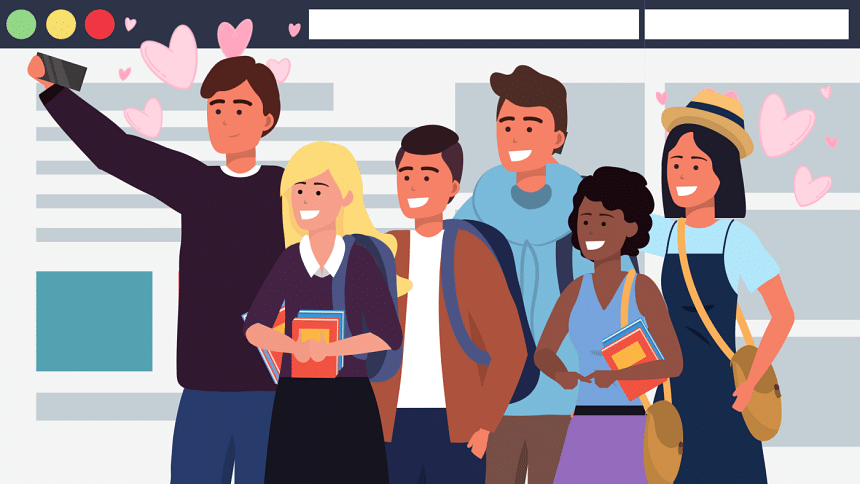 Sure, life's gone downhill since the last good FIFA world cup anthem. You live in Bangladesh so it's safe to assume your life's tough. But you know what's tougher? Staying relevant on the internet in 2022. The internet is like Gen-Z acronyms – just when you think you finally got hold of it, something new pops up and you lose track of your understanding. 
If you've seen someone post a poorly drawn doodle of a sunflower and get 500+ reactions for it whereas your award-winning masterpiece which took 3 months to complete got 11 likes, it's time you realised art has nothing to do with it being good. Creativity is for Charukola hipsters and dictators; look what art school did to Hitler! What you need is to know how to sell yourself on the internet and be an extroverted mess any sober individual would hate. And that's where Sellout.com comes in!
Our dedicated team of underpaid interns will take control of your social media handle for a month and guide you towards internet glory. Most of our staff members are carefully handpicked from marketing farms all across the country, so being an annoying sell-out comes naturally to them. They'll dedicate a week to comment buzzwords like 'Aww', 'Crying brb', 'usss' and other generic wholesome comments from your ID, irrespective of the context, to make sure others feel comfortable enough to share their crappy artwork with you and get validated for it. Remember, quality doesn't matter as long as it has something to do with paints, ukulele, DSLR or anything mildly creative. Our tech team will make sure you're the first one to comment 'Omg so good!' within 10 seconds in your friend's ukulele cover of the same Elvis Presley song, despite the cover being 4 minutes long in itself. You must be the first one to comment and react on every post before the flocks of yes-men arrive.
The Internet is an echo chamber full of pompous and self-congratulatory discussions where little to no progress is made. It has no space for criticism. Our sophisticated AI carefully filters out all the criticism from your feed, labels them as 'hate comments' and keeps you under the delusion that you're good at what you do. Sellout.com knows that improvement and self-development are the last things an artist needs. Clearly your egomaniac sensitive self cannot handle any sort of constructive criticism and so it's best to cater to your self-obsession. No matter how negatively you feel about someone else's opinion or artistic output, never express your true self. Keep your opinions shrouded by lies and deception in the form of wholesomeness.  
Sellout.com will provide users with a routine which'll guide them on how to efficiently organise their schedule for maximum internet validation. For instance – less time on improving your skillset and more time honing them while developing your false internet persona as an internet yes-man is crucial for any artist. 
In a world full of fake validation, Sellout.com understands what's crucial for artistic triumph – internet points. The Internet clearly has no space for introverts. Sellout.com takes your introverted mindset, dumps it in the chaotic mess that is social media and moulds you into the internet party animal you've always despised.
Remind Ifti to be quieter on [email protected]