Banks no longer opening student files
How the dollar crisis is affecting abroad-bound students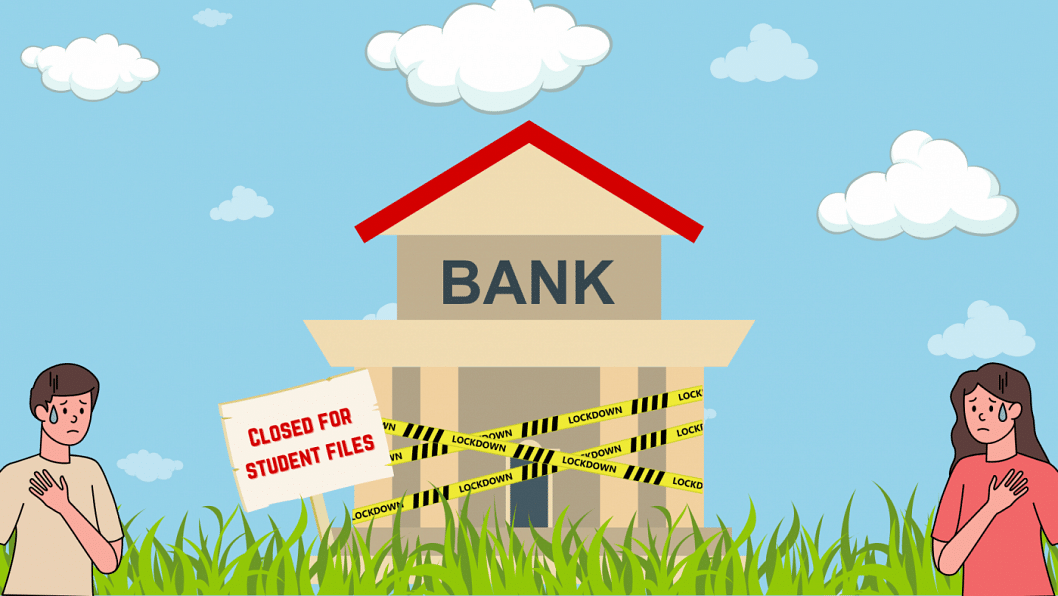 With many leading private banks discontinuing their services for student files, these past two weeks has been especially stressful for Bangladeshi students living abroad as well as for prospective applicants.
For those unaware, a student file is necessary for international students to convert their Bangladeshi Taka into the currency of the country they are studying in. This makes the file, which is tagged with the student or their sponsor's active account in the bank, very important for paying their school fees or other expenses like housing and transportation.
As numerous banks stopped opening new files and allowing transactions via existing ones around the same time, there was initially a rumor that it was the Bangladesh Bank's decision to prevent scarce, precious US dollars from leaving the country. However, Bangladesh Bank spokesperson Md. Abul Kalam Azad has since clarified that the restrictions are being put in place by the banks themselves due to their limited reserves of foreign exchange and that the central bank is not involved with the ongoing issue. He has also expressed confidence that it will all be over soon, he said "The crisis should come to an end quickly."
Meanwhile, current students are struggling to find alternative means to pay their pending fees and incoming students are worried that the delayed payments might cost them their admission altogether. The fact that banks changed their policies overnight has prospective students second-guessing whether they should apply at all.
Mahabub Mehadi, a recent graduate of Bir Shreshtha Munshi Abdur Rouf Public College and a Class of 2027 hopeful headed to the US, explains, "Given that Bangladeshi credit cards have a limit of 300 USD per transaction, they are not a feasible substitute at all and I have no clue what to do at this point. Besides, some fees specifically require a student file to be paid. It's just scary how the banks have stopped opening new files and blocked existing files out of the blue."
It is important to note that some banks are still allowing previously opened files to operate, though. Masrur Arefin, the Managing Director of City Bank, has stated that between January and October 2022, City Bank has opened 7,840 new student files and until the country's acute dollar crisis passes, the bank will not open any new file. "But existing files are still active," he assured.
With every passing year, the number of Bangladeshi students flying overseas for higher education is increasing exponentially. According to UNESCO's "Global Flow of Tertiary Students" report, a staggering 49,151 Bangladeshi students left the country for higher education in 2021. Furthermore, according to data from the Bangladesh Bank, 98.8 million USD was sent abroad for higher educational purposes in the first quarter of the 2021-22 fiscal year, compared to 153.1 million in the first quarter of the 2022-23 fiscal year.
The rise in the number of international students means the recent banking problem will be of great inconvenience to many, and let us hope for their sake that everything settles down soon.
References:
1. sc.com. Student File - Standard Chartered Bangladesh
2. New Age (November 15, 2022). Banks stop opening files for students going abroad
3. The Financial Express (November 16, 2022). Banks not opening student profiles for higher study abroad
Fabiha is secretly a Lannister noblewoman and Slytherin alum. Pledge your allegiance and soul to her at [email protected]