Bangladeshi school students bag first prize at NASA Space Settlement Contest 2023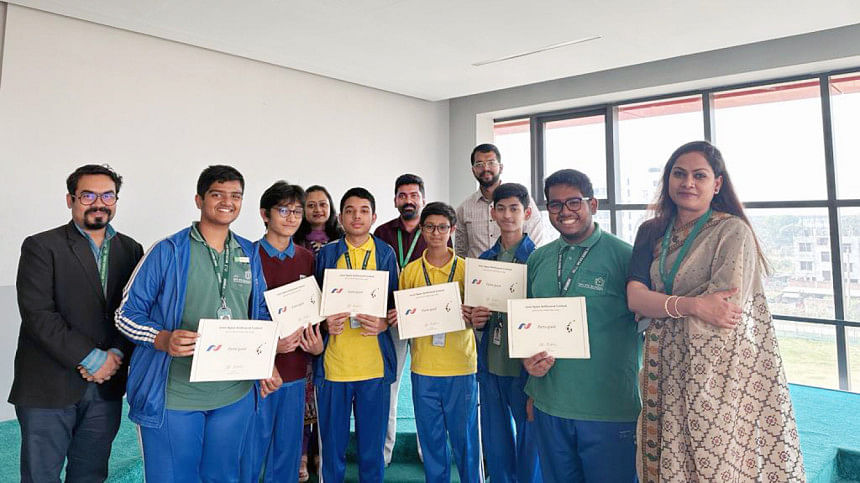 Six students from DPS STS School Dhaka secured first place at the NASA Space Settlement Contest 2023. Their designed project, "Project Clementia" won first place in the Grade 8 Large Group category of the competition. 
The NASA Space Settlement Contest is an annual design contest for students from grades 7 to 12. Hosted by the National Space Society and the NASA Ames Research Center, the competition invites students from all over the globe to design a free space settlement concept. The competition follows Professor O'Neill's original thought experiment and aims to teach scientific concepts and teamwork as these young participants work on various space-related projects. 
The submission process for this contest usually begins in December and runs through February. The winners are then revealed at the end of March. This year, over 26,725 students from 19 countries participated in the contest either individually or in groups of six to seven students. 
The winners from DPS STS School Dhaka include Mohammad Mohaimin Uddin Naib, Md. Farzan Ali, Aayaat Gulfaam Mahmud, K A Adiyan Sadeque, Parikshit Singh, and Abrar Ehsan. The students uploaded their projects to the NSS Award Force Platform online, detailing their designs, which were then evaluated by aerospace experts. 
The winners were selected considering excellence in terms of literature and arts.
Maisha Islam Monamee is a student of IBA, DU, and a freelance journalist who likes reading, scribbling, and blogging. Follow @monameereads on Instagram.