Art in the City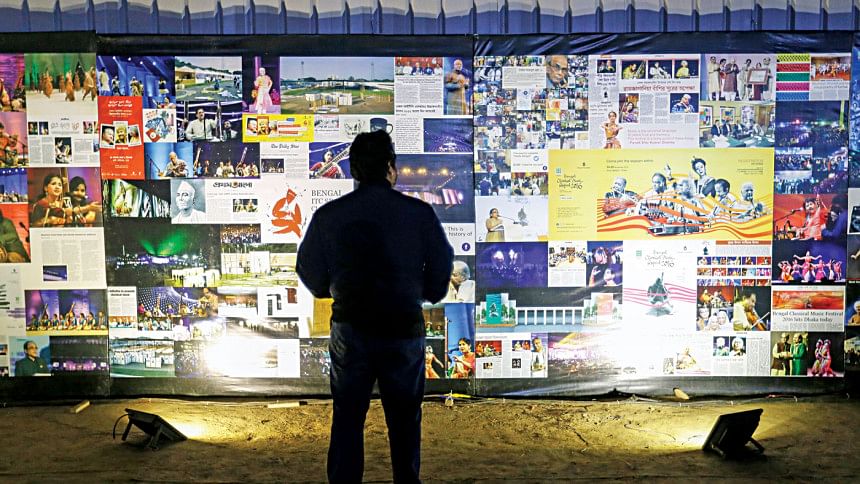 Home is where the heart is, they say. And my heart is always looking for art.
Dhaka, despite its aplomb supply of exquisite dust clouds, is home to various historically significant mementos of art. But it's also full of stories, new and old, told through the landscapes, the architecture and simply the environment of different parts of the city. It only takes a little bit of curiosity and intention, to unravel the clutter to find all the art that hides within the city folds.
My journey of discovering the beauty of Dhaka however, didn't start in Dhaka.
UNCONSCIOUS
Growing up in a small town, I was blessed with a childhood cocooned inside nature's womb. My mother was a creative, while my father was a romantic. Walking by the river, chasing fireflies on a moonlit night, birdwatching from the balcony was in perfect correlation to the education I was receiving at home in art, poetry, and dance during this time.
So, it was no surprise that the culture, the people, and the concrete jungle of Dhaka overwhelmed me at the tender age of nine. It took some time for me to find my identity amidst a city that was so full of character.
SUBCONSCIOUS
My explorations of Dhaka began in my early teens when I first started tutoring. On my way to my students' houses, I would walk by the beautiful bends of Dhanmondi Lake. En route, I would do some sightseeing of the old buildings that survived the poaching by real estate developers. Most of these houses were also home to various kinds of flowering trees. These flowers would ornate the streets in beautiful hues of reds, pinks, and whites. And as an avid flora enthusiast like my mother, I would pick up as many flowers as I could from under the trees and take them home.
As my walks by the lake became more frequent, I began to notice several young men and women, equipped with paintbrushes and a canvas, settling into the lakeside habitat for a daily ritual of practicing art among the birds and the trees. It was fascinating to see others manifesting their own versions of natural romanticism into their art.
Inspired by the artists of Dhanmondi, I began taking regular trips to well-known art galleries in the area. Many of the places I began to frequent included Drik Gallery, Bengal Gallery, Gallery Chitrak and Gallery Twenty One, to name a few. All these featured artworks, photographs by artists from across the country, and sometimes beyond borders. Even one of south Asia's most celebrated photography institutions, Pathshala, was located within the vicinity of Dhanmondi.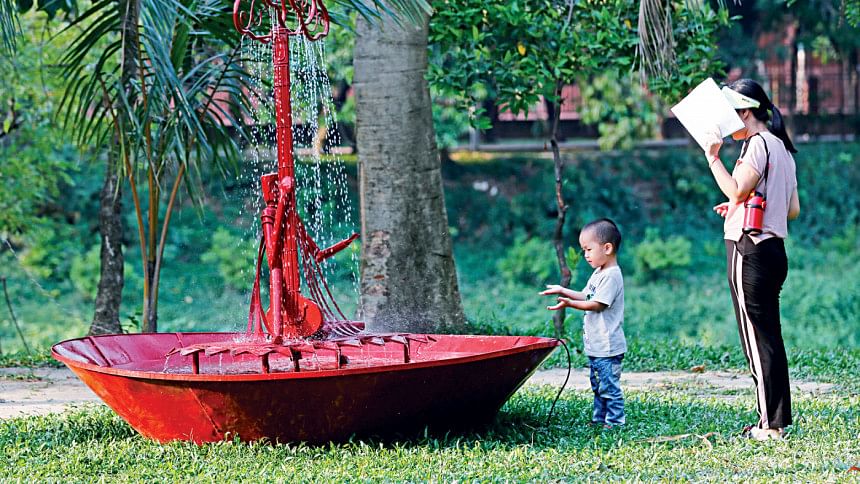 CONSCIOUS
It wasn't until I had become a student at the University of Dhaka, did I finally begin sharing these experiences with my peers who carry a similar appreciation for art. Every morning I would wake up an hour early, just to go to Charukala and sit under the famous bokultolaall by myself to read a book or write poetry while enjoying the fresh morning air. Soon, some of my friends began to frequent the premises with me.
With these friends I walked around the entire university campus, which is glittered with various forms of art and is also home to several historical landmarks. Art exhibitions, theatre, musical and dance performances are all part of the culture at this age-old institution, with places like Shilpakala Academy, Bangla Academy and Charukala hosting events almost every other day of the week.
The new paintings on the walls of Charukala every Pahela Baishakh, the graffiti and murals on the walls of DUCSU, the regal beauty of Curzon Hall and its ethereal gardens only scratch the surface of the more public display of the art in DU.
A frequent place to visit for my friends and I were the lovely roadside shops that trail the sidewalks of Doyel Chattar, from where we bought and window-shopped for all kinds of ethnic ornaments, trinkets, wooden lampshades and jute bags, all of which were produced by local artisans.
After the first year of university, my first job and new friendships took me to the northern parts of Dhaka. It was a challenge in those early days, figuring out the bus routes, while navigating through the maze-like streets of Gulshan-Banani-Baridhara.
I began engaging myself in musical activities at the time, and would attend youth cultural hotspots of this area, the most significant of which is probably Jatra Biroti on Kemal Ataturk Avenue. The premise, the walls of which are hand painted in beautiful local art styles, consists of a lifestyle shop, a vegan restaurant on the rooftop and a space for independent artists to come and showcase their talents. From here, I was suddenly exposed to an entire community of young artists, musicians, filmmakers, and photographers who all had incredible talent and even more impressive levels of dedication to their craft.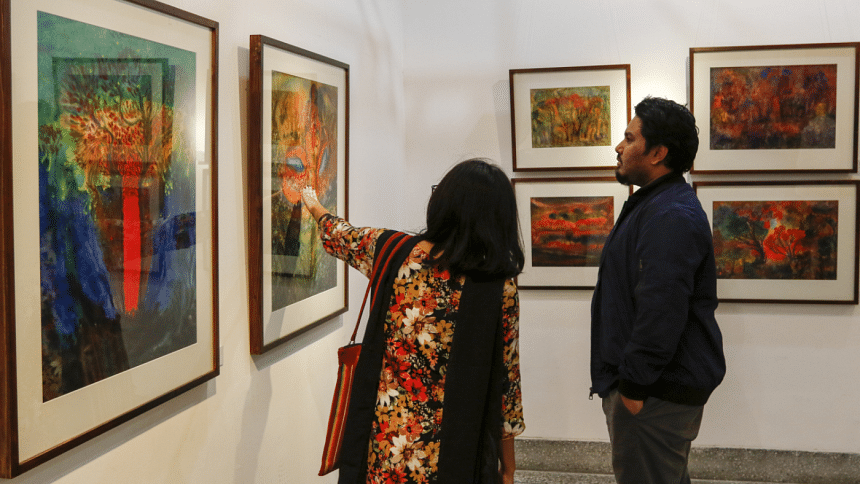 I had also started working as a reporter for SHOUT, The Daily Star during that time, which gave me the opportunity to interview and talk to several of these artists. It was nothing short of inspiring to find out how much raw artistic potential is going unnoticed by the world at large. There are filmmakers in their late teens and early twenties making films about mental health issues and topics such as feminism, artists depicting social issues and using their art to start conversations on social media, and musicians writing songs about love, friendship and pain. This "art scene" continues to evolve as more and more young creative individuals showcase their work throughout the city.
As the culture changes with every passing generation, there are more stories to tell through art. Dhaka is truly alive and breathing, and just like a human being, it has its own personality, its own sets of good and bad traits, making it a dynamic and ever-changing city holding a unique duality of magic and realism.
I, a mere observer, will continue to explore and feed my own mind and soul as my bond with the city grows deeper through our shared love for life and beauty. 
Mohua Mouli likes cats and taking naps while listening to podcasts about aliens. Don't mail her at [email protected]