Are we going to stop watching Will Smith movies?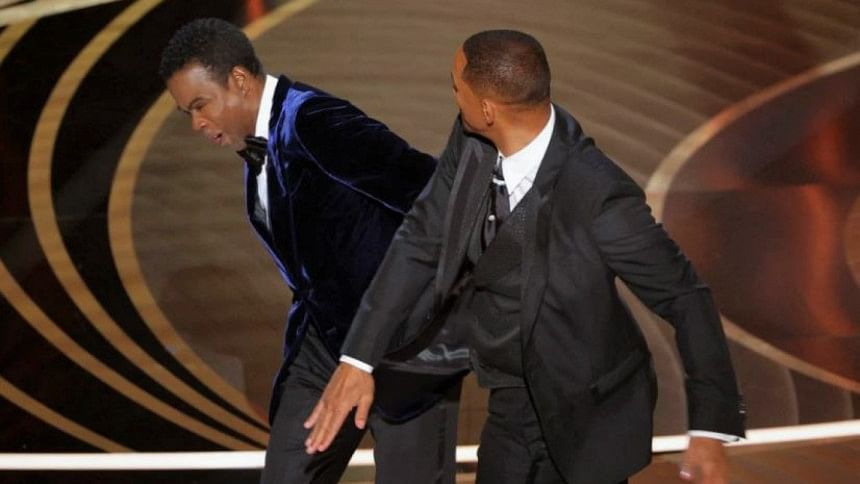 Will Smith slapping Chris Rock has divided the internet.
Some are commending Will Smith for defending his wife, while others are criticising his inability to take a joke. Some are even claiming the whole thing was staged to generate more buzz around the Oscars.
No matter which angle you look at it from, Will Smith's reaction was overblown. Yes, he has the right to defend his family. But Chris Rock's joke, although insensitive, was extremely docile. Smith could have just fought back with words instead.
If Will Smith's behaviour at the Oscars is considered problematic, should there be repercussions for his career? If we believe his work should face consequences, then we arrive at the question, are we going to stop watching Will Smith movies?
It's not the first time a celebrity or a person of influence overstepped their boundaries. Writers, musicians and content creators have commonly faced the outrage of the internet during their careers.
Of course, celebrities are only human, and humans make mistakes. But there are limits in terms of what kind of behaviour people will accept in public and endorse with their viewership and purchasing power. 
Kim Nam-joon/RM from BTS came under fire when he sang a racial slur on stage. He apologised and so far never repeated the mistake. His slip-up does not negate all the positive things BTS has done, and fans quickly forgave him.
On the other hand, JK Rowling faced, and continues to face, anger over her controversial transphobic statements. If not all, then many Potterheads, after initially being disheartened by their favourite author, have chosen to divorce the artist from the art. 
PewDiePie, who also faced criticism after blurting a racial slur, still has a solid base of loyal fans. Unlike Nam-joon, who was a weak English speaker at the time of his slip-up, PewDiePie likely knew exactly what he was saying. 
Watching PewDiePie's content contributes directly to his income. Not listening to BTS affects BTS' label company as well as the other six members aside from Nam-joon. A fan may be reluctant to disconnect their life from BTS because of the other creatives who would be affected.
However, in both cases, I think it's fair to keep supporting them. The good they did far outshines the blemish in their careers.
It's not always about money, either. If a song or a movie is old enough, involved artists may no longer earn money from it. In that case, the audience's decision to consume the piece of content is strictly moral.
In most cases, the artist can be separated from the art, especially if the controversial artist gains nothing solid from our consumption. Unfortunately, some "stars" in the entertainment industry push their power too far by asking their fans to attack someone, committing violent crimes, or preying on women. It's hard to enjoy an artist's work if you know they exploited children. 
So, where do we draw the line? How far does an artist go before we bury our admiration of their work? 
It's a hard question to answer. Nickelodeon producer Dan Schneider, who has created many of our beloved shows, has faced numerous child abuse allegations. Should we watch his nostalgia-inducing shows? He is undoubtedly a talented producer, and unfortunately a repulsive human being. And many others have worked hard to bring those shows to life.
Every case is unique, and every human is different. But we must draw the line somewhere. We must never be so blind to the faults of our idols that they can treat others however they want and bypass any form of justice.
Zaheen thinks watching productivity videos automatically makes one productive. Send help at instagram.com/tasfiazuhair