Go bananas over bananas
The banana is a simple yet delicious fruit. But there is far more to it than meets the eye, or tongue. Bananas come with numerous benefits and traits that you might not take notice of at first. But upon further reflection, the wonders of this delightfully succulent fruit start to unveil. Here are all the reasons that make bananas the king of all food.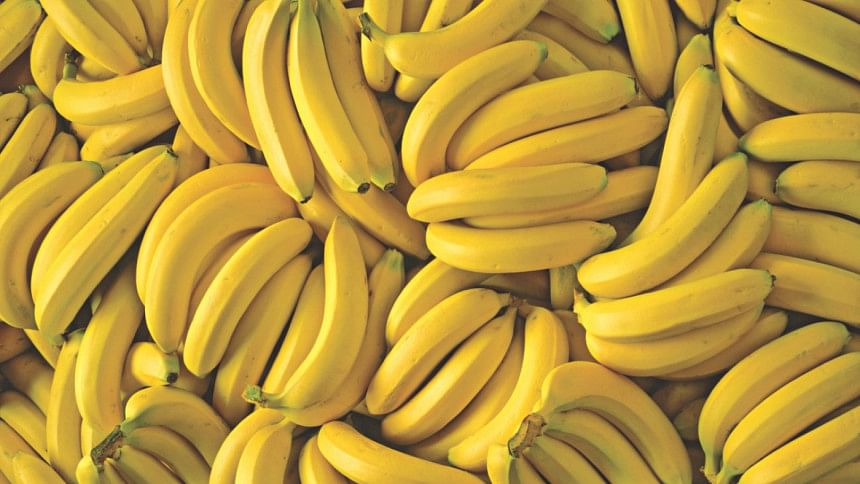 DELICIOUS AND NUTRITIOUS
Very few foods in the world can boast the luxury of being both good for your heath and your taste buds. Bananas can certainly top the list. They are always there for you in times of hunger. They are loaded with carbohydrates, vitamins, and minerals. This means not only will they give you an instant boost of energy upon consumption, but they'll also buff up your little bodyguard called the immune system and help you fight off those nasty diseases.
EASY TO COME BY
Bananas are always available, no matter where you live in the world. They're not like the other fruits who come by only once a year during a specific season. Whenever you need one, you can just walk to the nearest roadside tea-stall, fruit shop or departmental store and witness them hanging around, waiting to be devoured to your satisfaction. Eating them is no hassle either. Just grab one, peel it, and put it in your mouth. Make sure to throw the peel away in the trash afterwards because littering is not cool.
SHEER VERSATILITY
When it comes to versatility, bananas are unrivaled except by milk, eggs, flour and of course, nuts. We all know the relatively simple and quick process of consuming a banana. But if you want to go a little fancy, bananas have you covered there as well. You can have them in custards, you can have them with oatmeal, and you can even prepare a banana smoothie. And if you want to go old school, get some green ones, and prepare some comforting kacha kola bhorta to have with steamed rice.
WEAPON OF DESTRUCTION
If you have had a privileged to semi-privileged childhood, your life then was probably defined by cartoons and childish dreams about adulthood. Since cartoons are pretty accurate representations of regular human life, it's safe to say the number one reason for people slipping and falling is stepping on banana peels. That means that after you're done eating your banana, you're left with a very effective weapon in your hand to be used against your enemies. So if there's a guy or girl you want get revenge on, follow them around and take note of their usual on-foot commute routes. Then one day, leave an unsuspecting banana peel on their way and watch them slip and fall to their demise. After your objective is achieved, make sure to pick up the peel and throw it in the nearest trash can. Littering is seriously not cool.
So after reading my little preach in the guise of a SHOUT article, I'm sure you've gotten a craving for bananas. So what are you waiting for? Go out there, stuff your mouth with bananas and experience their glory.
Mushfiqur Rahman Shanto is a lost and confused soul going through his early twenties' crisis. Send him life advice at [email protected]