THE DREAM BURNER
Local innovation with a global impact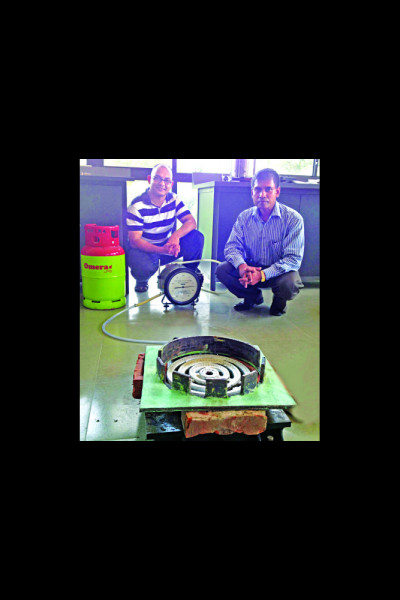 A necessary and common appliance in the Bangladeshi household is the stove. The stove that is used is usually a single or double burner, depending on the requirement.
Since the invention of this device, it has proved to be feasible for all but has given rise to questions in terms of efficiency and productivity. And we may have found an answer to it.
The device that is commonly used in Bangladesh for high volume cooking is called the "Star Burner". The Star Burners are aptly named due to its shape and are widely used in all sectors of the hospitality industry of Bangladesh such as hotels, restaurants, hostels, and community centres. The burner, although popular, is not energy efficient and was not designed for mass cooking. The application of these burners in this country is simply for the sake of its simplicity of design and ease of construction.
In this era of energy efficiency, it is high time that the Star Burner design is modified to reduce cost of cooking, preserving our precious source of fuels such as natural and liquefied petroleum gas (LPG). Developed countries have switched to ovens for mass cooking which is energy efficient but costly in the context of Bangladesh.
Engineers from the Military Institute of Science and Technology (MIST), Major Mirza Md. Lutful Habib and Major Sheikh Rahmat Elahi, under the supervision and guidance of Dr. Nadim Reza Khandaker, Associate Professor, North South University (NSU), have designed a modified burner - the "Dream Burner" - as a more energy efficient replacement of the existing burner which is based on indigenous technology using recycled materials, and will cost the same as its less efficient contemporary.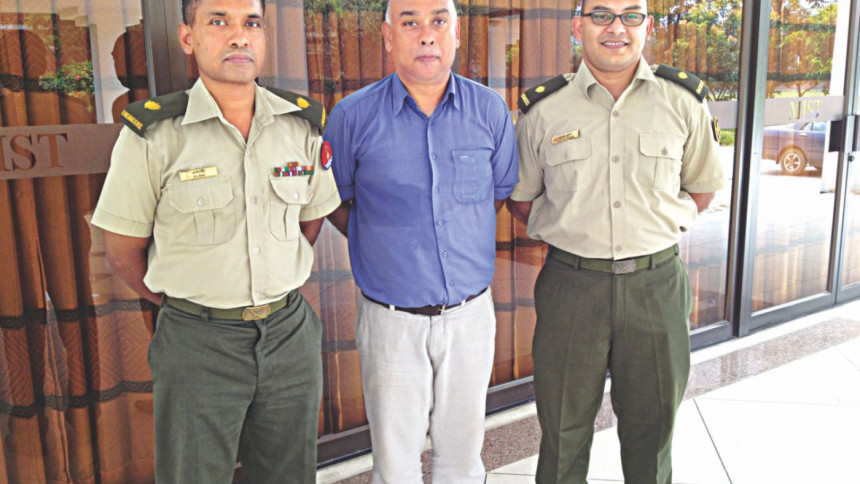 "I realised from my travels across the country that all the burners used for household and commercial purposes heat up the surroundings more than the utensil. Obviously this leads to heat loss and consequently waste of our valuable resources. Hence, we were inspired to build something of use for the mass, by using local raw materials," said Major Habib, about the idea of Dream Burner.
The Dream Burner is a four-ring concentric burner made for mass cooking. It has individual control knobs to control gas flow and throwing angle in each concentric ring. Thus one can stop supplying gas to any of the rings without hampering the flow in another. This allows for differential heating while preheating, cooking or simply simmering, allowing for savings in gas usage. The provision for controlling the flame-throwing angle ensures direct heating and complete burning whilst also accurately controlling the fuel-to-air mixture. In contrast the Star Burner is primitive and has no control mechanism.
A special feature is that it is a dual fuel burner without the need to switch from natural gas application to liquefied petroleum gas application using any extra device. It is constructed out of recycled cast iron using local foundry knowhow.
When asked about the feasibility of producing the burner, Major Elahi said, "The authorities have approved the burner but it will require constant developments, and if we find a prospective investor, this may be mass produced with immediate effect."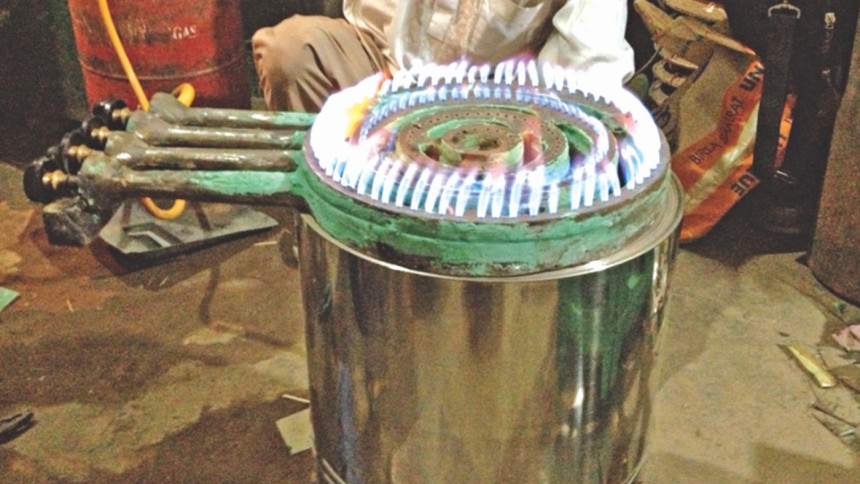 The new designed alternative scored significantly higher points in thermodynamics laboratory experiments on the consumption efficiency and thermal efficiency. Using natural gas as fuel, the burner consumes about half of what the Star Burner uses for the same amount of cooking. That alone makes it 50 percent more efficient.
"I guided the engineers in realising a dream that they had. I believe everyone thinks about ideas to save the environment but fail to drive themselves into working for it. Luckily, universities like NSU and MIST have those facilities to provide now and will work towards such goals," expressed the mentor, Dr. Khandaker.
While the burner has been purposefully built for mass cooking, it can also be used for single family or household cooking without any modification. It can also be used for industrial boilers with slight retrofit making it a multidimensional development.
Different utilities and authorities have evaluated the Dream Burner and a patent has been filed so that in the near future it can be made available to the public. The research and effort that went behind this project goes to show the Bangladeshi spirit to create greener solutions for the environment. MIST and NSU have joined hands to make a low cost alternative using recycled materials - a Bangladeshi technology for the people of Bangladesh.
Kazi Akib Bin Asad is a Sub-editor at Shout who likes to travel and collect puns from all over the world. Follow him and his adventures on instagram.com/akibasad