The Day I Decided to Give Zero *Fishes*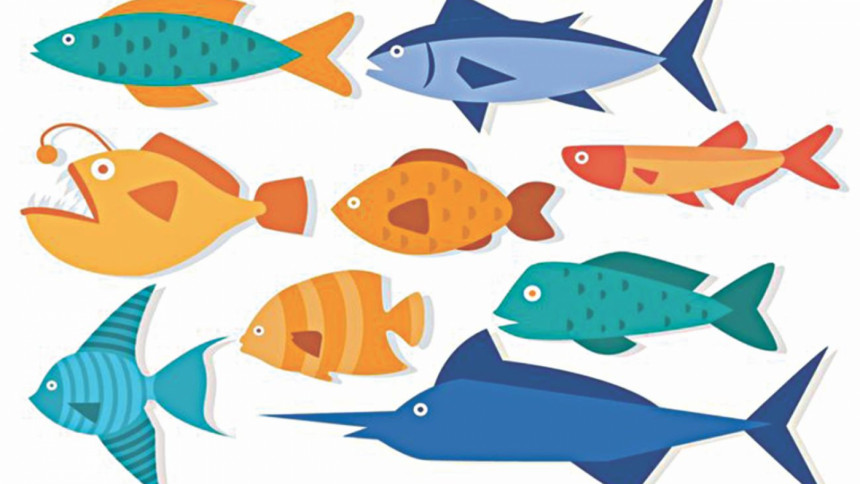 Scrolling through my newsfeed everyday draws my attention to at least one meme stating in boldface "not a single fish given". (Yes, I too reached for that other word but let's keep things PG-13, shall we?) Oh, you know what I'm talking about. At least once every few days, you mention to a close friend that you just "don't give a fish" anymore. 
The cultural practice of giving a fish has been rooted in our conscience since Darwin's humanoid apes discovered opposable thumbs. Determining exactly when this phrase became so deeply entrenched in our vocabulary may take more research than I care to do. Only one thing's for certain – by the end of the day, most days, I find myself ostensibly out of fishes to give. Relatable?
Since we were toddlers, we've been conditioned to think 10 steps ahead of ourselves by a society that condemns failure. Therefore, we step out of our houses everyday overburdened with a never ceasing to-do list of tasks and activities that are deemed "necessary". Wouldn't it be a blessing to wake up one day and find your bottomless pit of fishes inexorably exhausted? 
Here's how I imagine my day would go: 
MORNING

Wake up 3 hours later than I should've on a weekday. Hit snooze 10 times. After a prolonged cuddling session with my kolbalish, I finally make it out of bed another hour later.
I fashion a breakfast out of leftover pasta from Khorma House, all the while ignoring my mother's rebukes for shoving aside the healthy breakfast she'd prepared. While contemplating what to wear, I decide to dress like my spirit animal, Lethargic Llama, for the day. Proceed to step out of the house wearing pajamas and an oversized t-shirt with a cliché life quote a la "Work hard, dream big". 
Internally scoff at the brazen contradiction of said quote to my motto for the day. 
AFTERNOON

Take an overpriced Huber to university. While travelling vis-à-vis a crammed public bus is my usual MO, I figure I could use a day off from the familiar lecher who routinely ogles me from the back seat. Afterwards, I walk into class unfashionably late. Fifteen minutes before the class is meant to end, I walk out sans the "bathroom break" stunt. 
Ignoring my classmate's attempt to start a group discussion for an upcoming presentation, I make my way into the cafeteria. Half an hour and countless burgers later, I leave with a protruding potbelly that would incur the jealousy of Santa Claus himself. 
The phrase "Once on the lips, forever on the hips" streaks through my mind but I don't flinch. 
EARLY EVENING

Walk into the office later than usual. When asked why, I proclaim that I had to travel all the way to Diagon Alley to retrieve my stolen phone from a mischievous goblin. 
Guilt evades me. 
LATE EVENING

I come home to be greeted by a mouth-watering aroma of kacchi. Wondering whether my mother's feeling ill, I venture into the kitchen to inquire what the special occasion is. Apparently, the neighbourhood janen bhabi committee will be making an appearance tonight. During dinner, nosy aunty from 4A asks me when I plan to get married. In response, I tell her I enjoy having the ability to travel the world and live any way I want, free of guilt. 
And scene!
NIGHT

Having survived a carefree day of doing nothing, I collapse in my bed, clad in the same battle-worn attire. The hushed whispers of my friend "Netflix and binge" remind me that American Horror Story: Cult isn't going to watch itself. Four hours later, I drift to sleep, marveling at how light my heart and mind felt throughout the day.
Mithi Chowdhury is a dog-loving-movie-watching-mediocrity-fearing normal person. Either that or a penguin. Find out at mithichy612@gmail.com