Struggles of being a gamer with a potato PC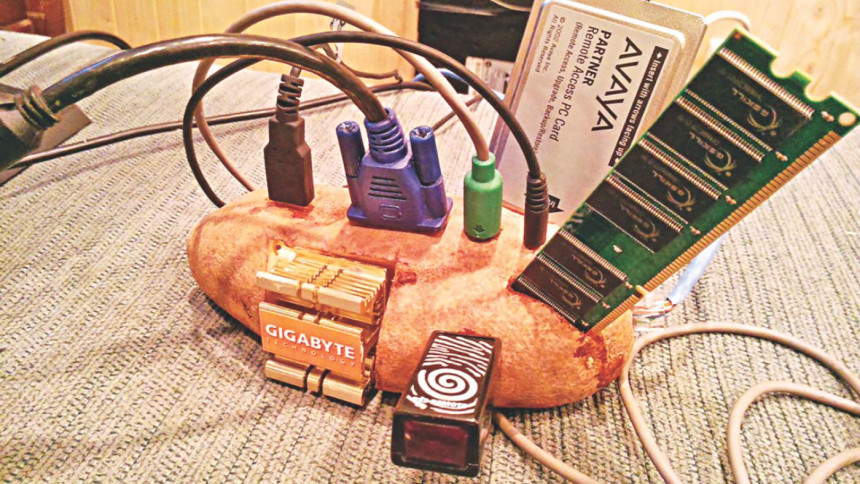 Gaming is the ideal pastime for many of us. There's nothing better than losing hours of your day immersed in a fantasy world. However, for those unlucky enough to game with garbage hardware (a potato), the experience varies slightly. Here are some consequences of being one of these unfortunate souls (did I just come up with the title of the new souls game?). 
NEVER BEING ABLE TO JOIN THE CONVERSATION

The only thing gamers enjoy more than gaming is talking about games. Whether it is discussions of character classes in the new FPS, side-quests in the new RPG or flaws of the new FIFA, there is always an 'in' topic everyone talks about. That is, everyone who doesn't have a potato. We potato people can never relate to the conversation, ever. The best we can do is watch gameplay on YouTube in the hopes of understanding why Blackbeard and Pulse are so hated in R6:S. Or why people are so obsessed about packs and in-forms in FIFA. If you meet a potato gamer, spare a thought for them and don't ask what percentage of Shadow of War they've completed. The answer is always 0. 
THE GAMES YOU CAN PLAY HAVE ALL BEEN SPOILED

Potato gamers get the most out of their limited specs by playing classics. Experiencing the best of past eras lets them hide the pain of not being able to keep up with current-gen games. The experience falls a little short, however, when everyone and their kajer bua knows the spoilers. This applies to everything — Portal, Read Dead Redemption, Metal Gear Solid, Silent Hill 2, etc. People aren't content with just knowing the spoiler — they'll make sure the spoiler is the first thing out of their mouth when you mention the game. Avoiding your friends (or circumventing the problem by not having friends to begin with) can only do so much. The most intense spoilers and plot twists have become parts of pop culture, and it's impossible to browse the internet without coming across them. Sedlyf, indeed. 
THE SYSTEM REQUIREMENT 

IS A LIE

Potato gamers are greedy. So greedy that the most viewed site is canirunit.com. We are obsessed in trying to find out if our potato can handle a game. Mostly it can't. But on rare occasions, they can. In my case it involved Amnesia: The Dark Descent. Having heard so much about this title, I couldn't believe it when my PC met all the system requirements. I spent the next week downloading the game, urging my modem on. When it was finally done and installed, I eagerly started up the game only to find a pop-up box telling me that Amnesia requires OpenGL 3.0 (which I did not have). NOWHERE DID THE SYSTEM REQUIREMENTS MENTION THIS. That was my first heartbreak, and ever since then I've learned to be distrustful of system requirements. 
Even though we potato gamers don't get to experience the newest games, there are lots of worthwhile games in the market for people like us. And once in a while titles like Undertale or Cuphead (which aren't graphically intensive) come along and we get to join the conversation, so that's nice. In the meantime, we would gladly appreciate any graphics card donations. Please.
Wasique Hasan is as fond of his potato as he is of his PS2. Send him defunct graphics cards or PS2 games at facebook.com/hasique.wasan