Lungis will forever be the pinnacle of male fashion
What defines 'perfect' apparel? Is it the comfort it brings? Or perhaps it is the aesthetic it brings to your everyday look? Or maybe it's the protection it can give you to survive a nuclear winter? Whatever it is, there is one old companion that would tick all the boxes (maybe not the nuclear winter but that is a debate for another day). The answer comes as a friend who we have shunned and kept away. Something that has been in front of our eyes but we were too blind to see. The answer is the ever faithful lungi. Now, as a man with zero fashion sense and terrible judgement, let me explain to you why.
IT'S LIKE WEARING A CLOUD
Imagine a day in your life where the wheels of capitalism have ground the last flare of enthusiasm and energy out of your mortal body. But once you drag your exhausted bones back to your humble abode you find your trusted pair of Lungi on your bed. No more do you have to be bound by some harsh formal pants held up by a leash they call a belt. You can now switch into a lungi that has no seam or any tight nooks and crannies. You walk in your lungi and feel the monsoon wind flow past you. You are one with your inner self. You see the world through the eyes of a man who's not bound by the laws of physics. I cannot say that I have ever worn a cloud. But I have worn a lungi and I doubt the experience to be any different.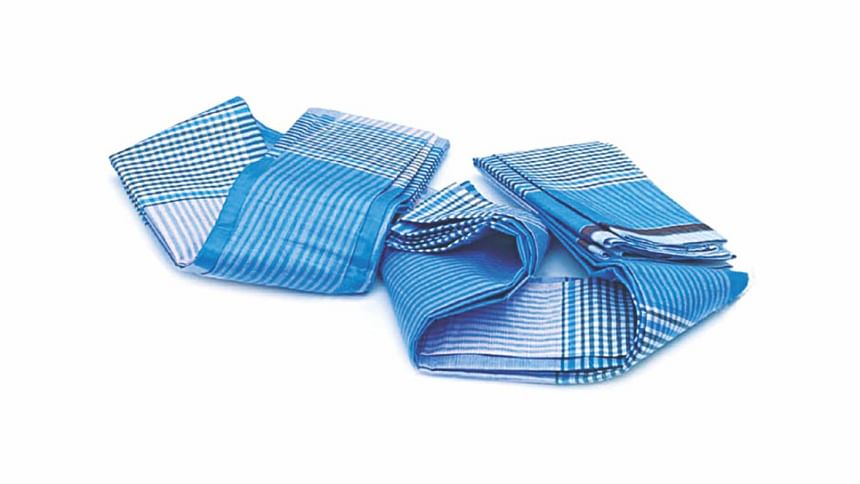 VERSATILITY UNLIKE ANYTHING YOU'VE EVER SEEN
The simplest things often provide the greatest range of use and the lungi is no exception. You would be surprised by how many things a good lungi can be used for. The wheels of fate have deserted you and you find yourself in a bed without a pillow. But fear not because the extra lungi you carry with you can be folded into a soft, feathery pillow. Sleep sound knowing that your lungi's got your back. You walk outside in the cold night with nothing to keep you warm. Wrap that extra lungi around you and become a fresh, warm burrito. You need to change your clothes but don't have a changing room? Your lungi IS your portable changing room as you slip on whatever you need to wear. Scientists are finding yet newer ways to utilise a lungi every year and you can be a part of that journey.
IT'S A PART OF OUR CULTURE
How many old archive photos have you seen of Bangladesh where the men wear pants? How many paintings portray the working class wearing anything but a lungi? They do not because the lungi has always prevailed in our past as it should in the present. There was a time when the lungi was seen in every household regardless of class, creed, and social standing. Men wore their lungi with pride and a smile on their face. They tied the knot on top with distinct confidence and style because the lungi defined us in a way that no western apparel can. It is time to listen to our heritage once more and unfurl that lungi in our closet.
Nuren Iftekhar is a crusty old man who likes fiction, indie games and every flavor of waffles. He scoffs at pop-culture references but can do a mean floss. Send him raccoon pics at [email protected]